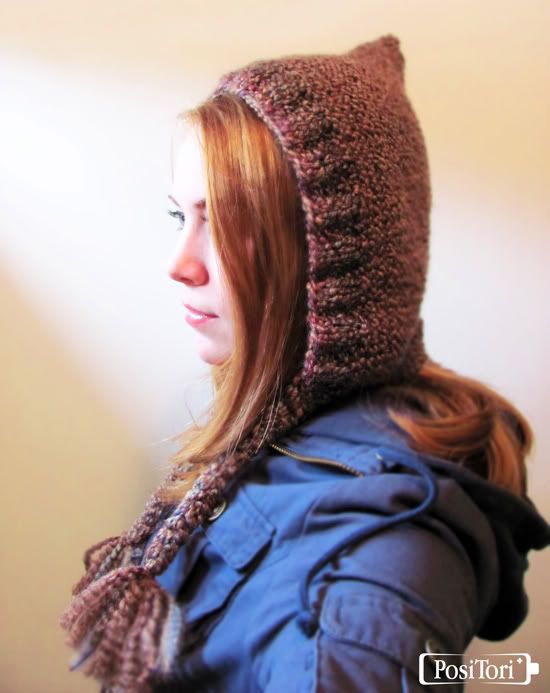 I've been looking for a super cute pixie and I couldn't find a free pattern I liked. So my solution...Make one! This hat is super simple. It's knitted on a pair of strait needles and is essentially a large rectangle until you sew it up.
Pattern Link:
http://positori.blogspot.com/2011/10/free-knit-pattern-autumn-pixie-hood.html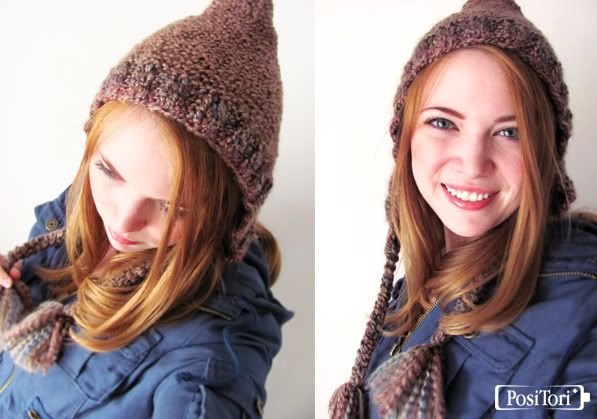 For the Autumn Pixie Hood above I used Homespun yarn in Prairie for the brim and Earth for the remaining body. I mixed my yarn colors in the fringe for a more blended look.
For a Red Riding Hood look I used Loops & Threads Charisma yarn in red. It's super chunky and velvety soft. Because the yarn is chunkier than the homespun the hood came out a bit larger even though the pattern is the same stitch count.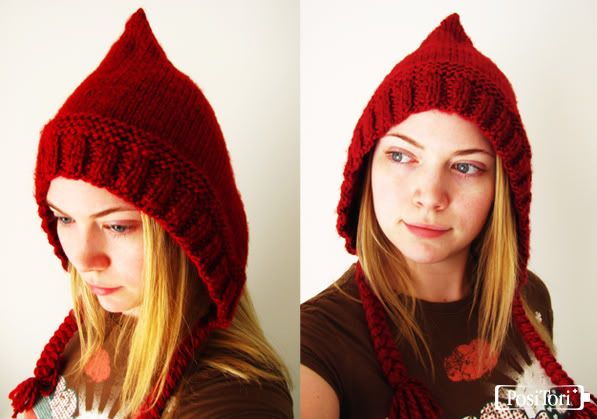 I hope you all enjoy the pattern
If you have a Ravelry Account I'd love to see your finished hat
http://www.ravelry.com/patterns/library/autumn-pixie-hood