Pretty excited --- I can cross 5 people off my list today! Dad, uncle, uncle, grandpa, step dad. They each are getting a set of 4 personalized beer mugs. They look really great -- and they were $25 --- for 20 mugs! Can't beat that!
My dads owns an art gallery so I put his gallery name on his mugs. (Art galleries always need beer mugs!)
My grandpa I put his first and last name.
And the others I just did first names. I think I like the first names the best.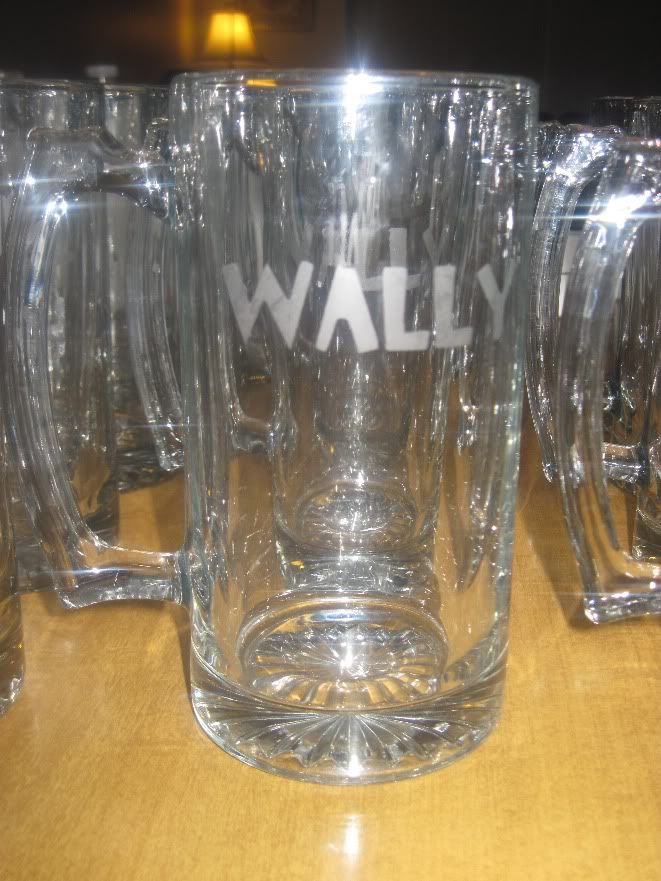 Wooooah. Sorry they are so big! Not sure how to fix that lol!