Here are the pictures of the stuff i received from Monnie. I feel really bad that I couldn't send to her yet, and she sent me a bunch of stuff
This is really Pic heavy, just a warning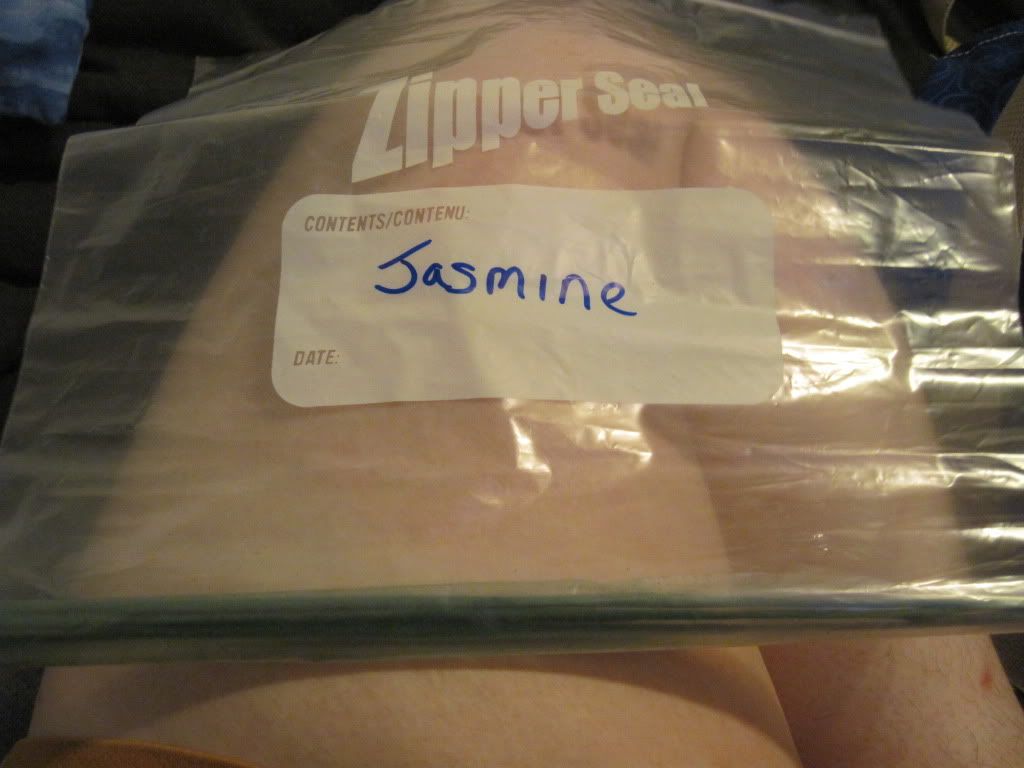 This is the Jasmine incense. It smells so lovely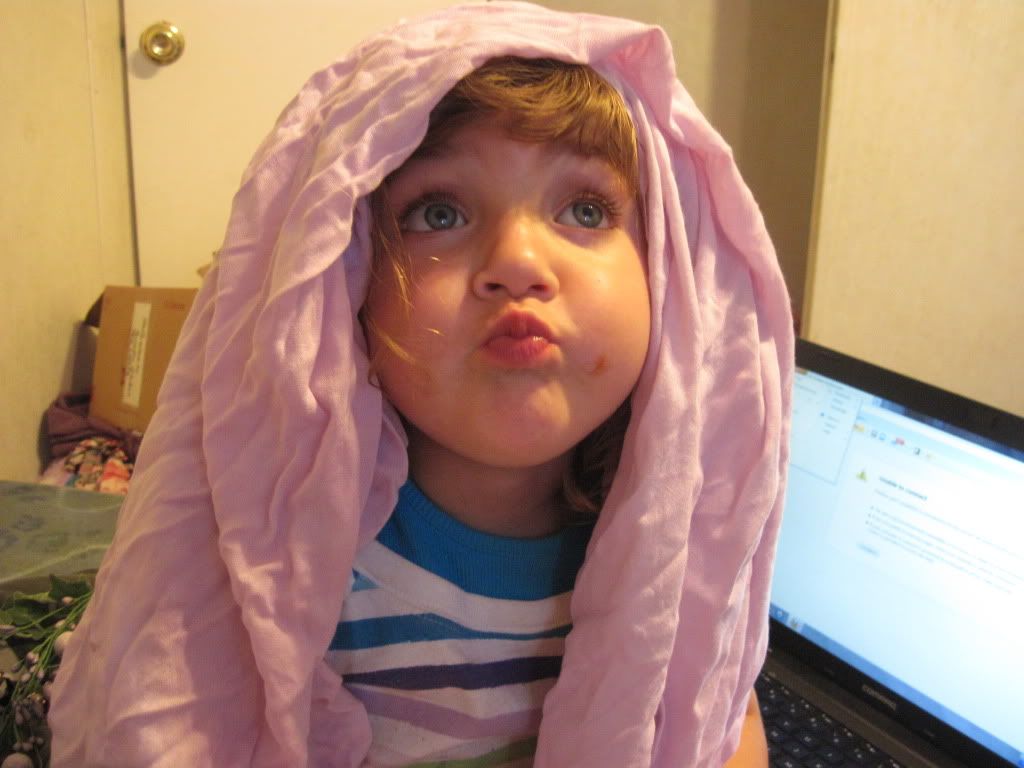 Lilac colored altar cloth/scarf. The cute lil model is Miss Chloe. Shes my 4 year old miss priss. She wanted to help me take pictures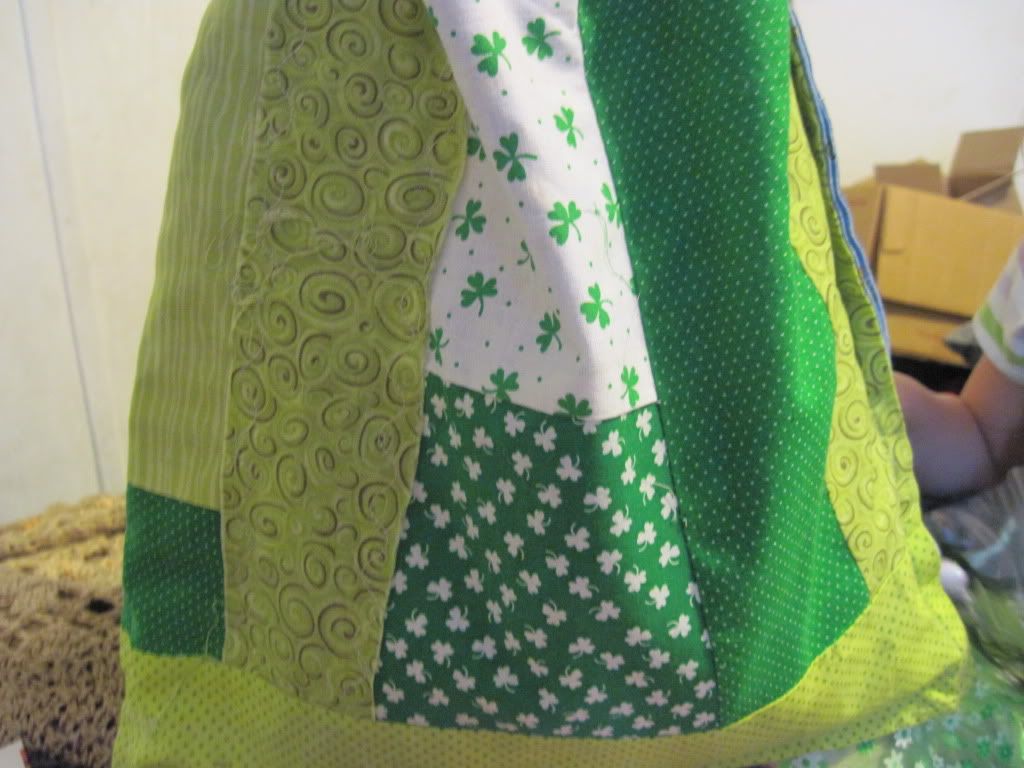 This is a patchwork bag she sent some stuff in, and this is the front. Irish themed, I'm Celtic wiccan and I am 3/4 irish :d so it made me so happy
The other side of the bag. shades of blue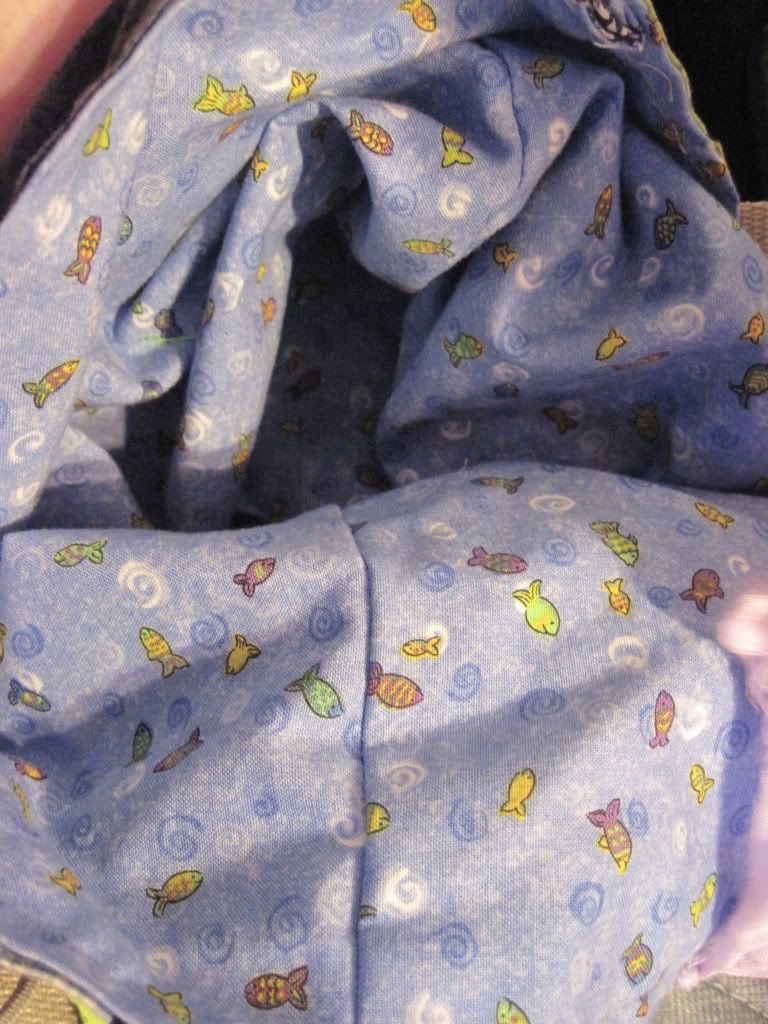 The inside of the bag. Fishies.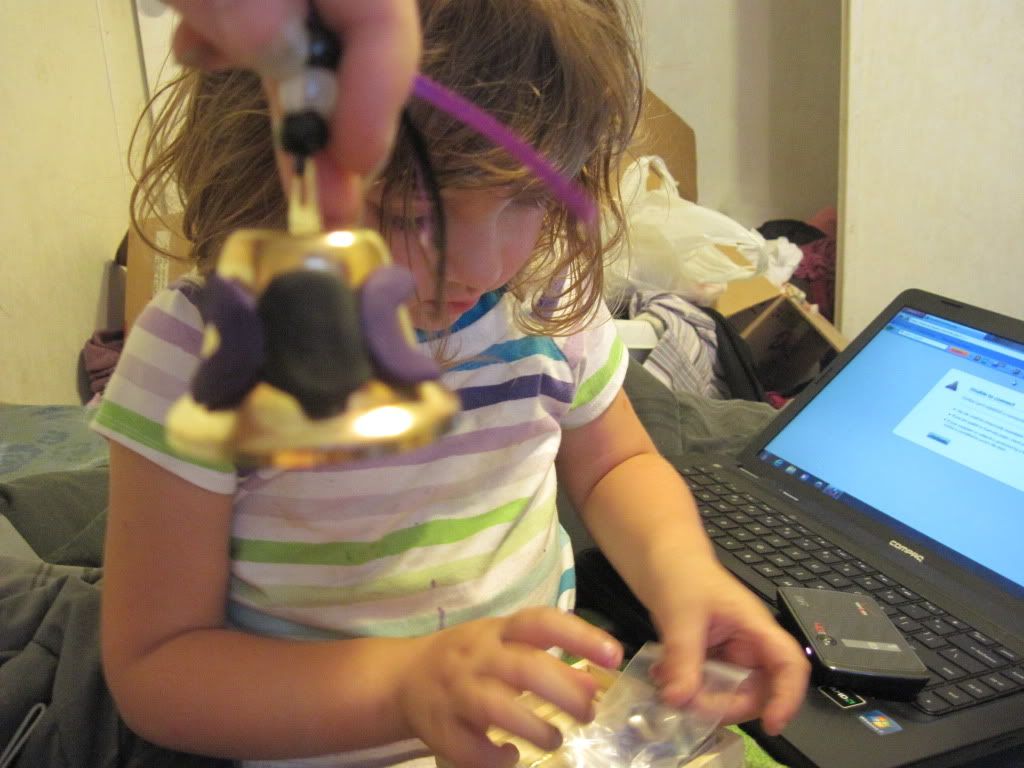 My bell!
(Chloe in the background playing with all my goodies lol) She is fascinated by all of my pagan things, is that normal for a child??
Candles
Seeds
Stones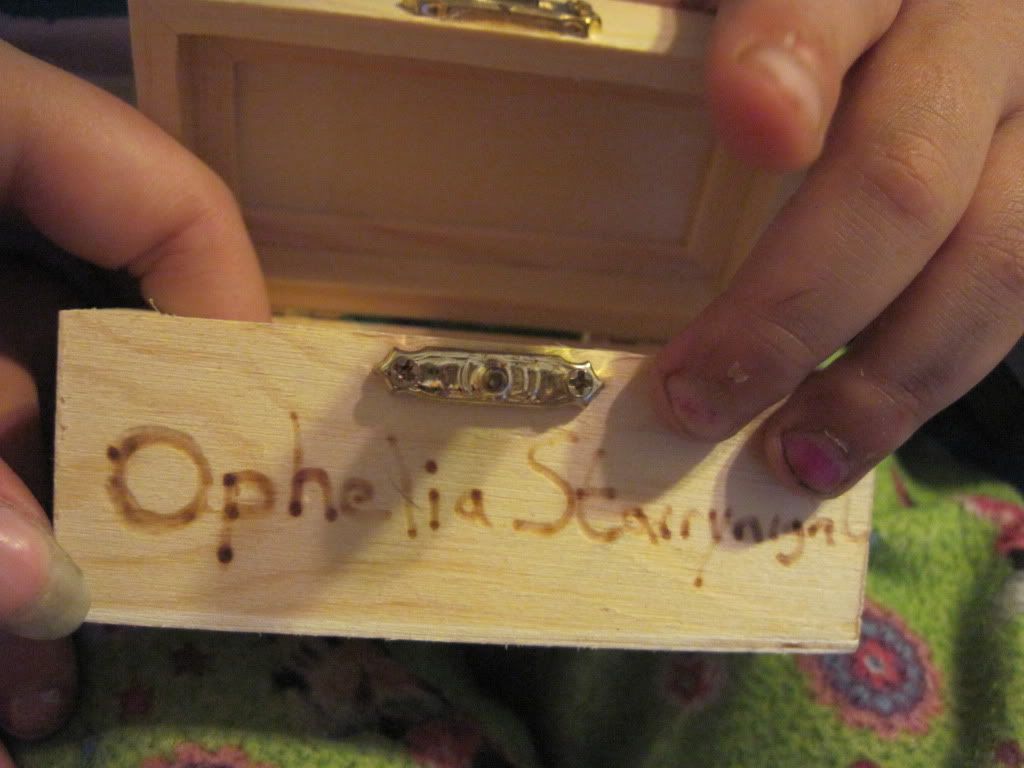 Box with my magickal name on it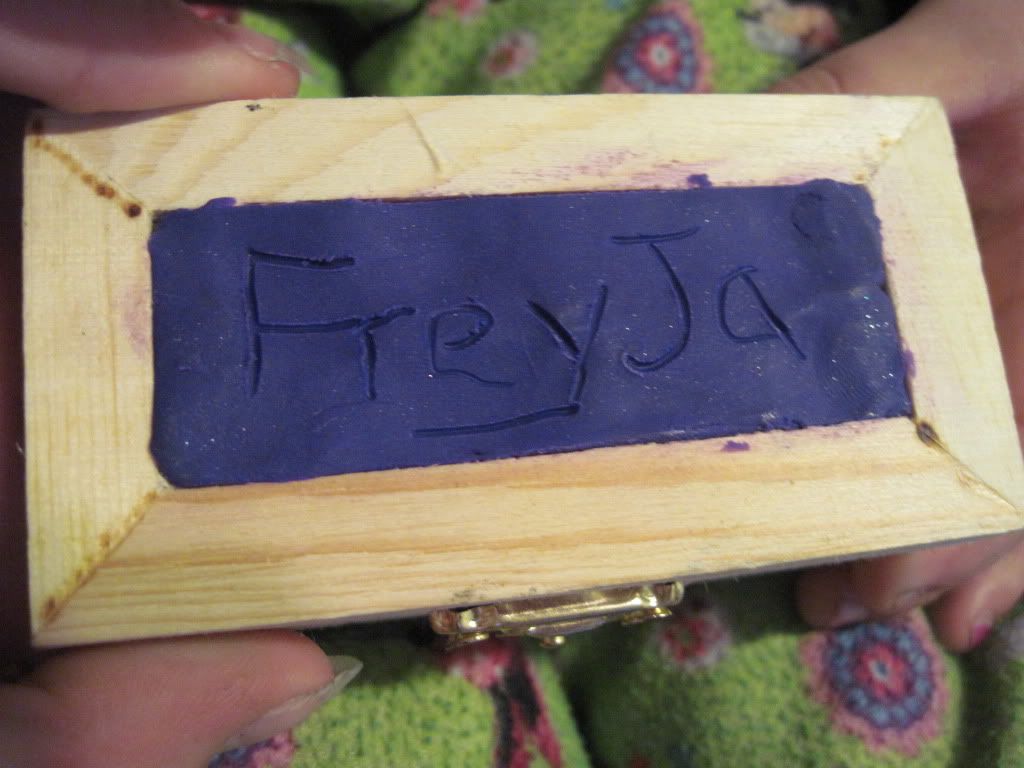 Top of the box
Patchouli Incense
Cloth bags (which work wonderfully as bags for loose leaf teas
)
Chloe holding my scourge
another bag
My Athame, i know it looks bad that a 4 year old is holding a knife, but she insisted and if I'd said she would have screamed and screamed. Don't think bad of me please
Candle holder
Chalice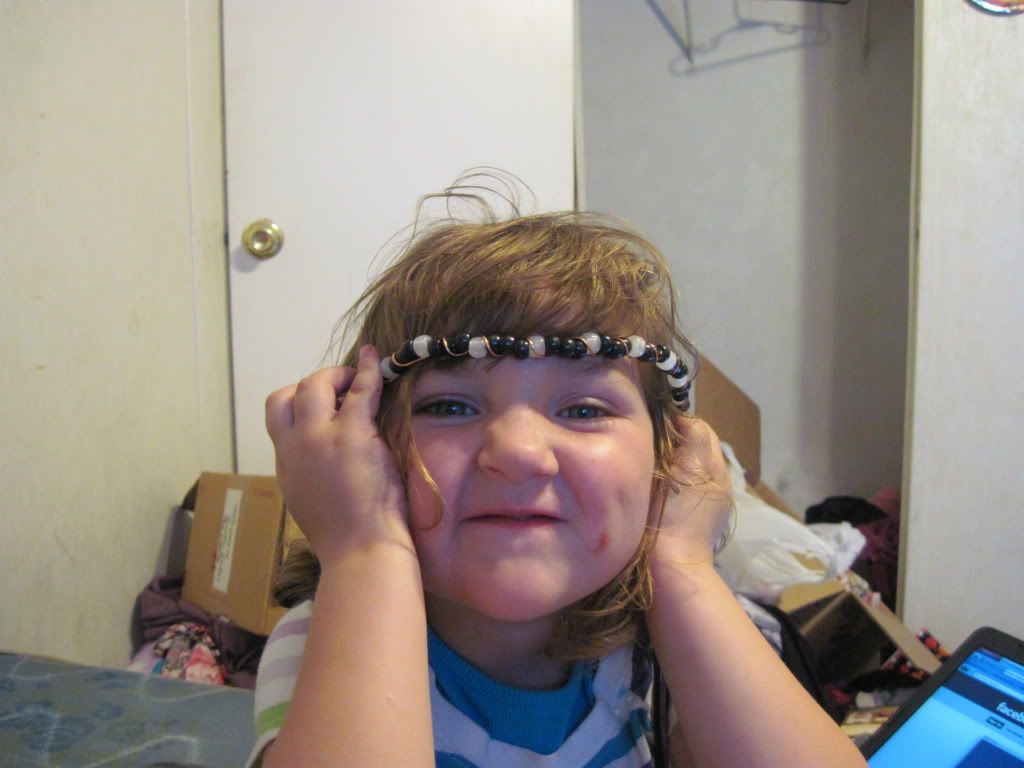 My headpiece that I think Chloe loves more than I do lol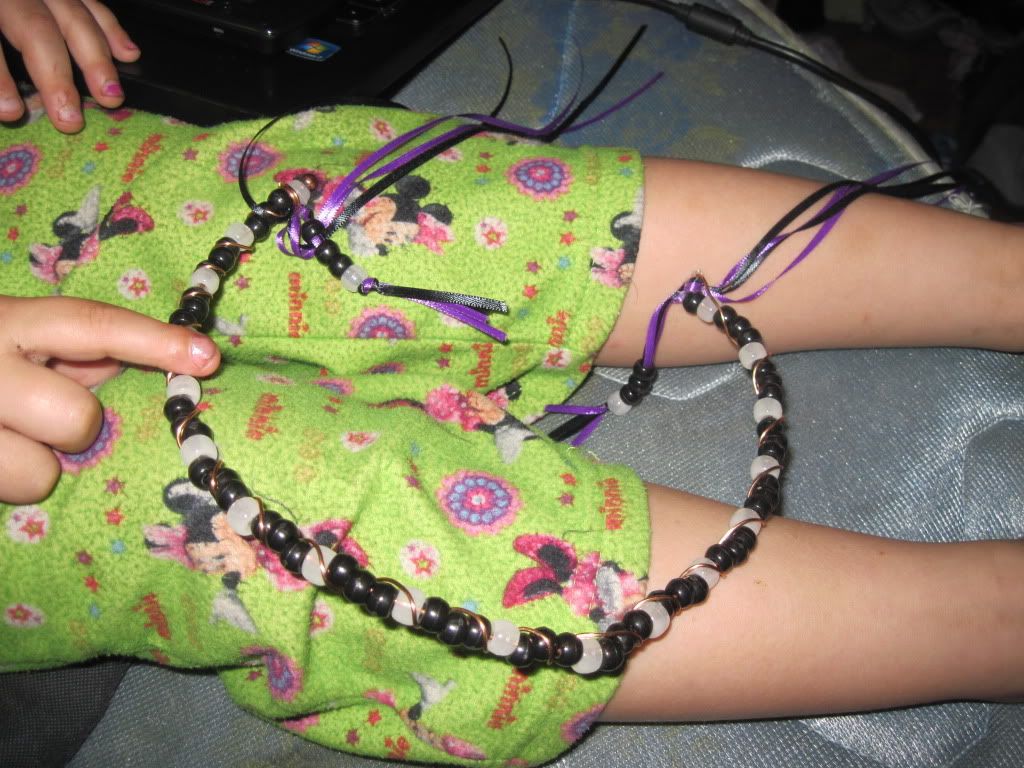 Close up of the beautiful headpiece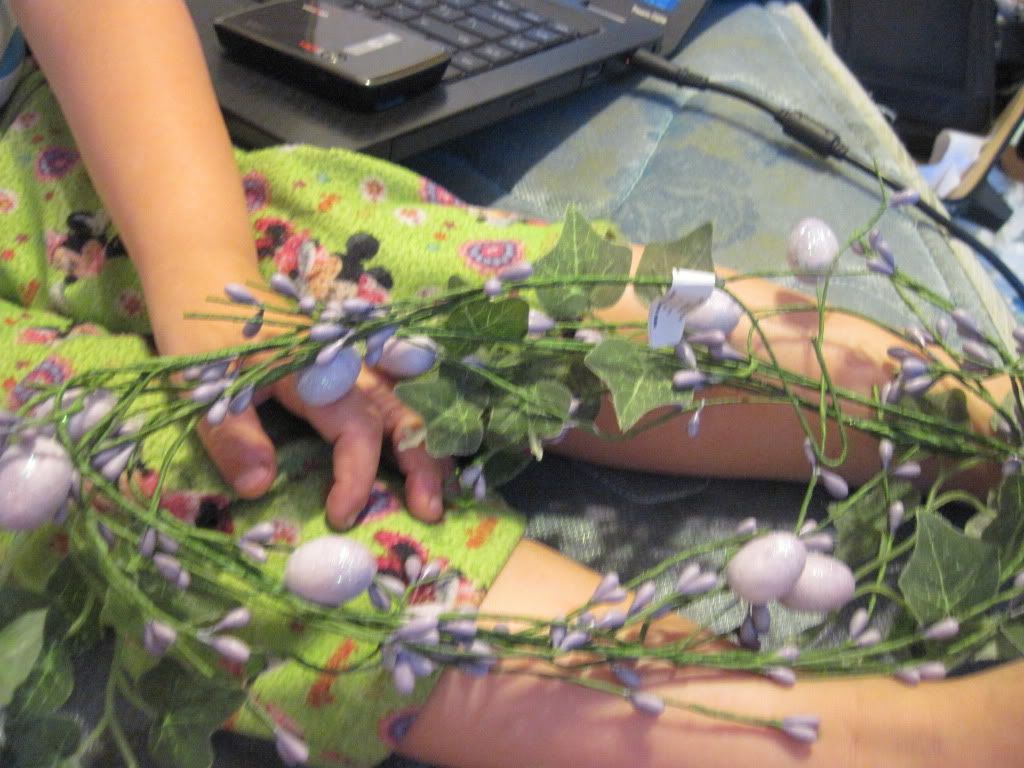 Easter egg wreath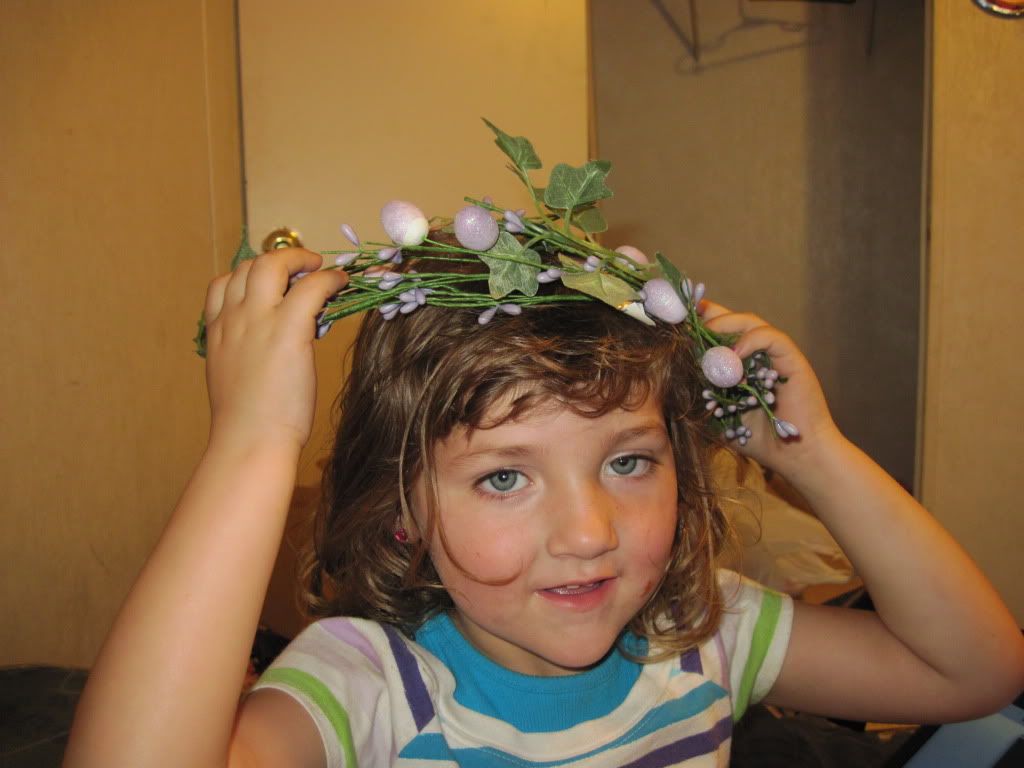 It's been stolen from me as you can tell, if I have a headpiece Chloe has to have one too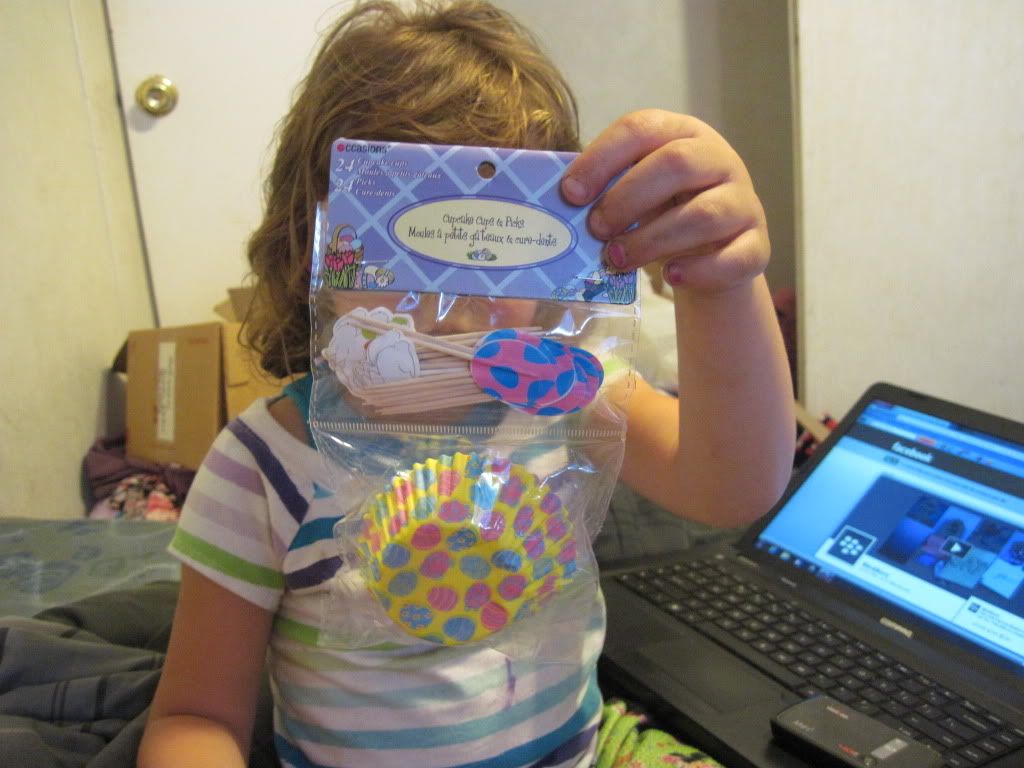 cupcake papers and picks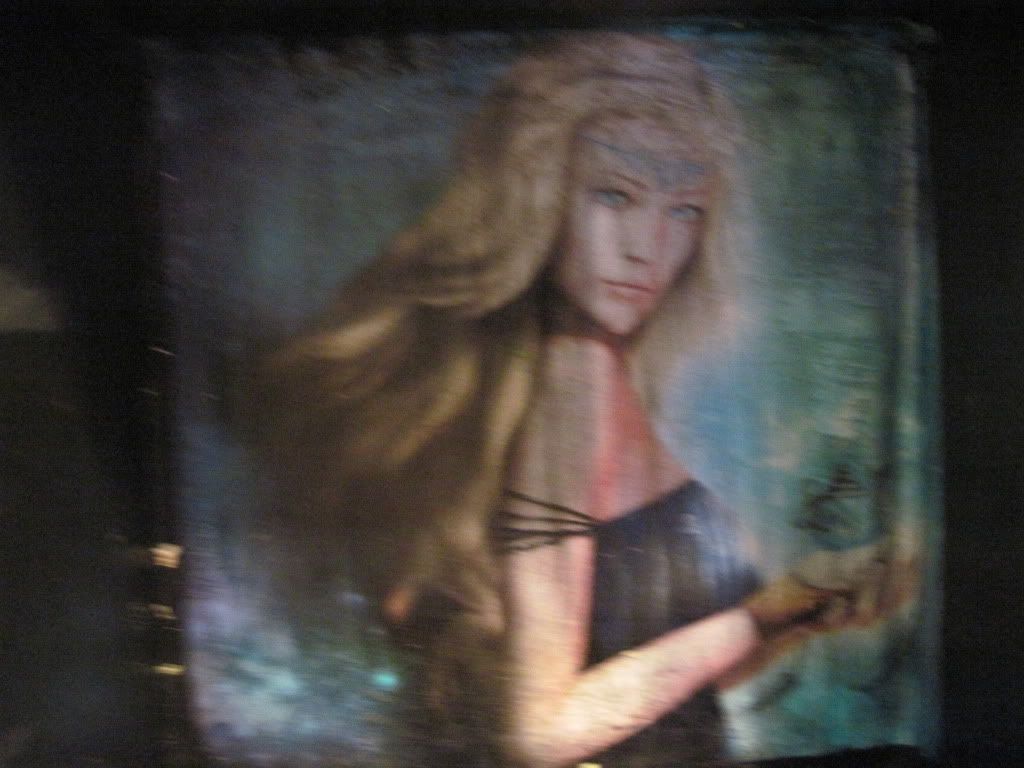 box with image of Freyja in the bottom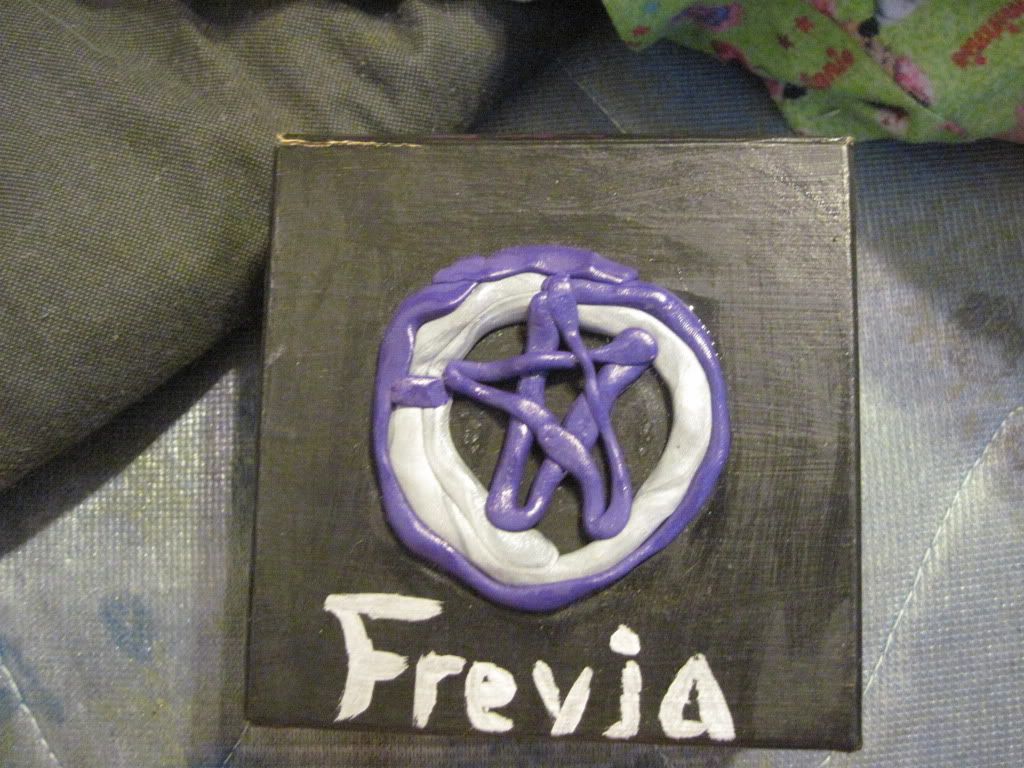 top of the box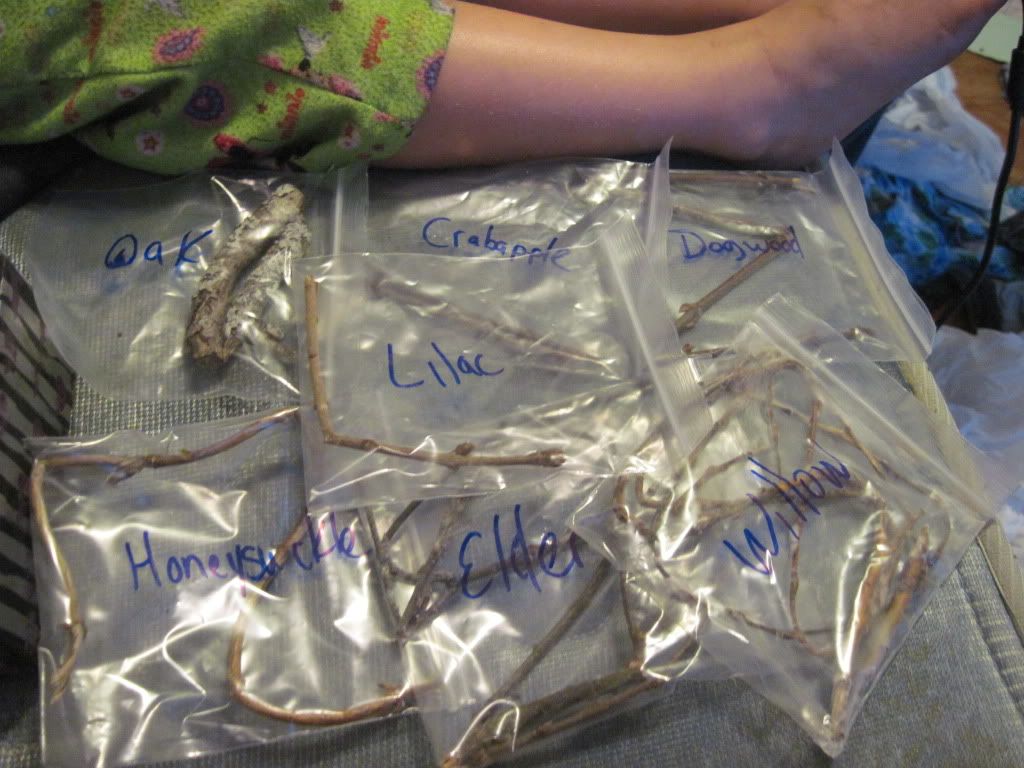 Branches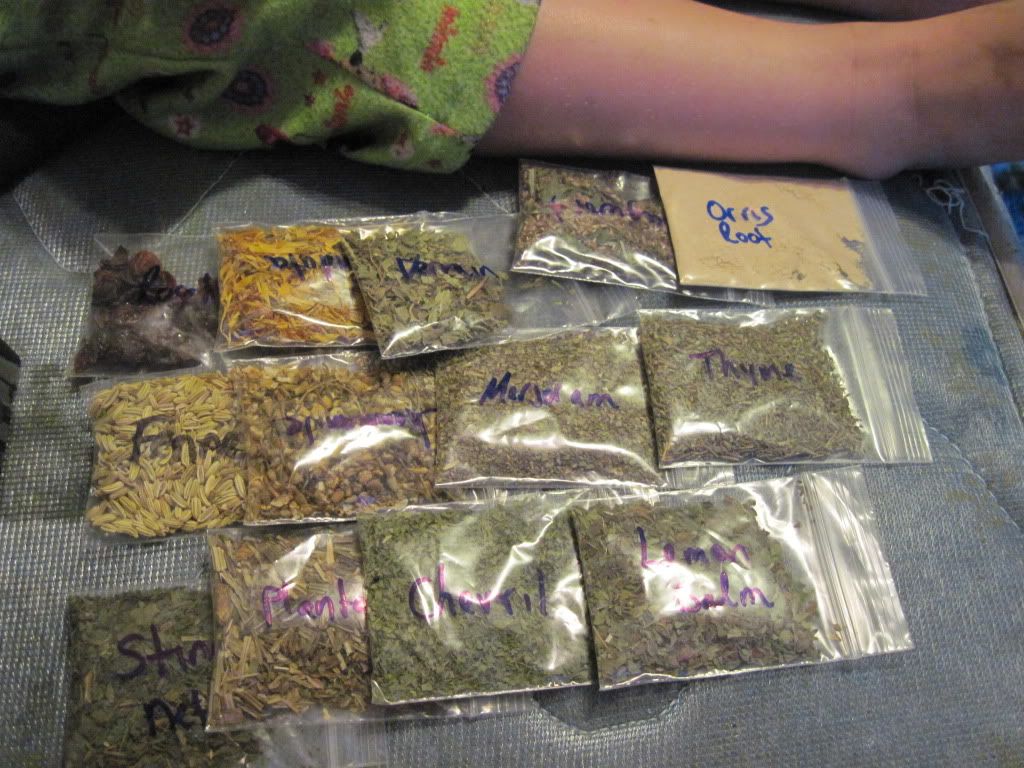 herbs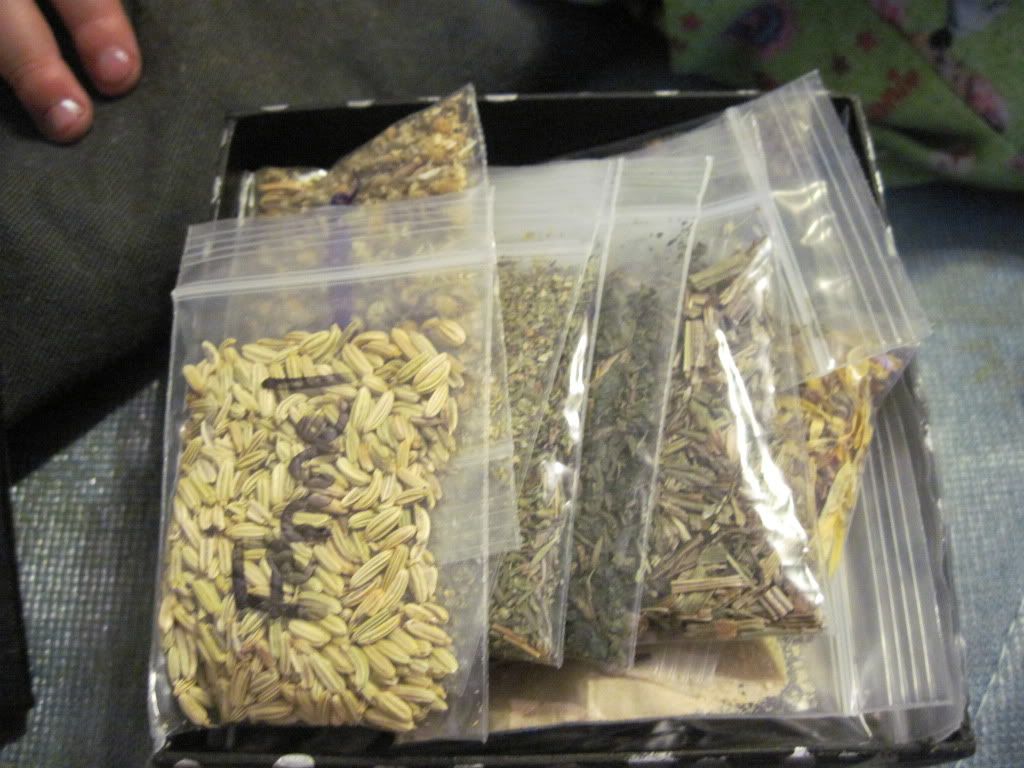 when I opened the box, all the herbs and branches were falling out.
There were a few other little goodies, but the kids took those soon as I opened the package. There were some color your own easter eggs, some fillable easter eggs and an easter egg bouquet. Oh there was also a stone egg, but Chloe was playing with it and at this time I have yet to find it
Thanks so much Monnie, I feel terrible about the circumstances that made me unable to send. I will make you some more stuff and I'll send you the best Ostara package possible.