But its my first ever completed knitting project, so I'm proud of myself, ha!
Modeled by my annoyed kitty-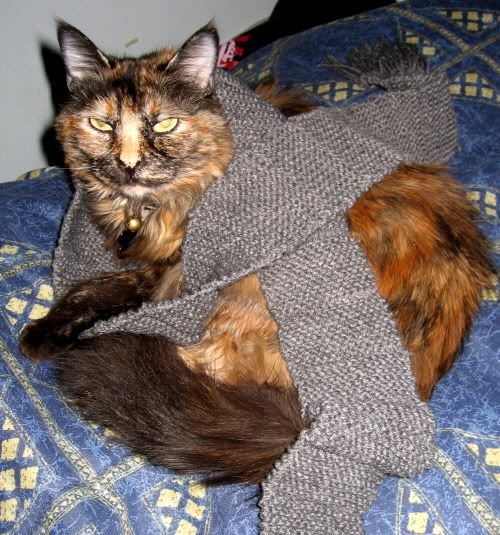 and a semi-action shot-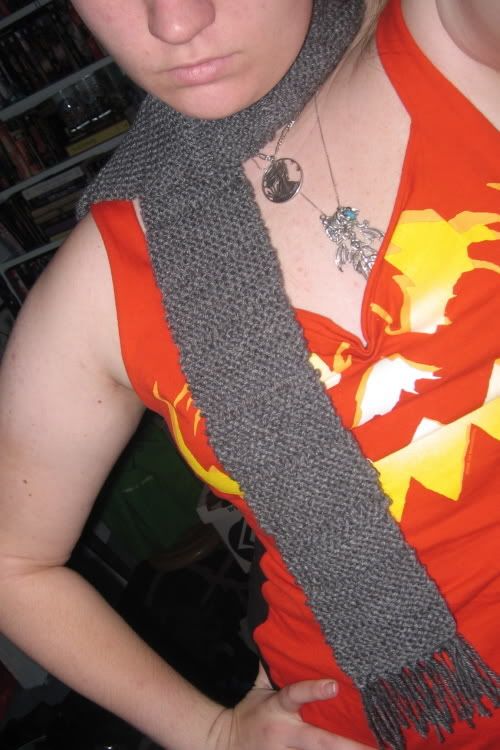 I actually taught myself how to knit almost 2 years ago, but messed up all of my earlier projects to the point of giving up on them.
The scarf is grey, cheap, itchy acrylic, its about 5 feet long. It actually... (Prepare yourself to be confused by my lack of proper knitting terms!)
every other rectangle is 14 rows of knit stitch, then 12 rows of knit, and in between is 2 rows of purl stitch. (I started the scarf to get a hang of purl stitch without getting frustrated too much)
and Im proud of myself for the ruffly bits at the ends, heee.
*Skips off to draws a picture of it with crayons to put on the fridge*