I got my package from tattooedcrafter!! Yaaay!!
She gave me,
Two hanging sleepy pouches, that all three are actually napping in right now
A big sleepybag/ play tunnel that matches Tesla's (Ferret) pouch
two matching tunnelbags (in the coolest fabric ever) for my rats
The cutest ferret scarf ever!! My sister tried to steal it but its miiine!
Clay figures of my babies!! They're so cute!
and chew snacks that the boys love
more pictures!!

The awesome ferret scarf!! With shoulder-riding ferret, it actually gives her a nice grip when we walk around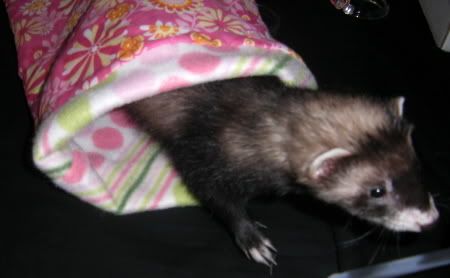 Tesla in her sleepybagtube!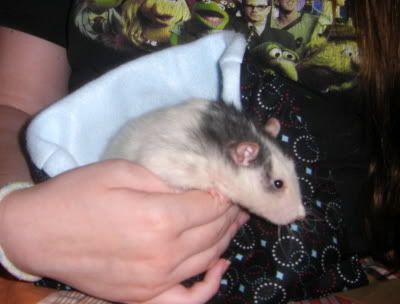 Rasputin was mad I woke him up to take this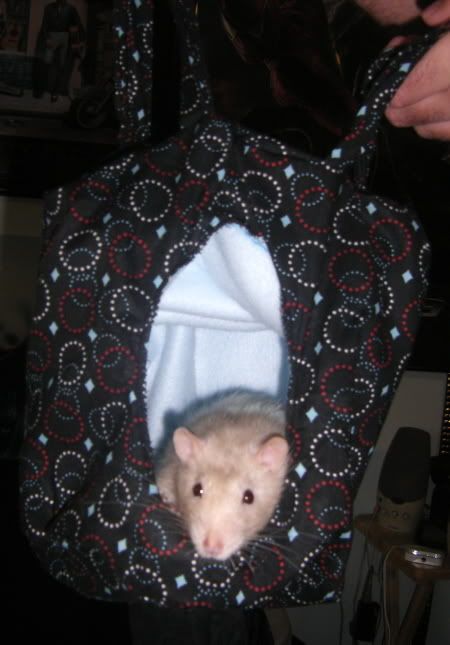 Si-Khu in their pouch!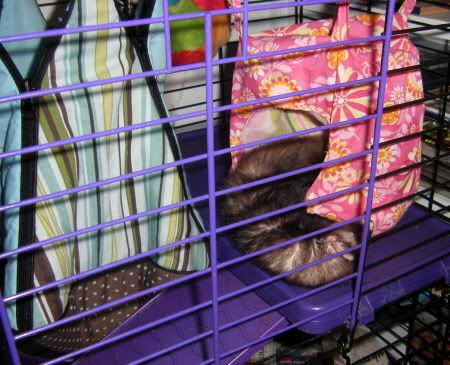 When Tesla laid down to take a nap, she chose the pink one over her favorite pyramid one!!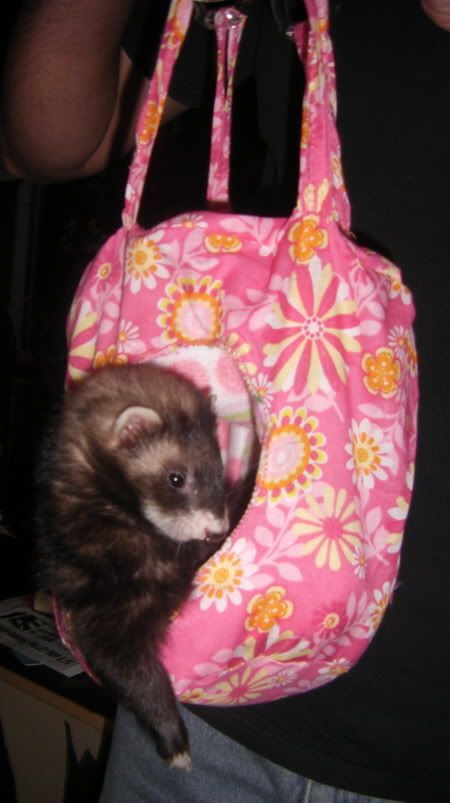 She's like, "Mom, I am so tired of you taking pictures of me"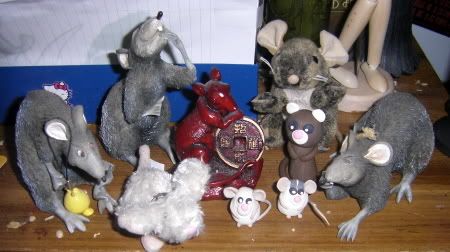 The awesome figurines she made me, and my rodent collection that they're now in!!
Yaaay! Thank you so much Samantha!!