Here is a doll head I sculpted and painted the other day. I didn't attach the soft-body yet.
I made a fennec fox because they are scientifically proven to be the most adorable animal on the planet. I hope I was able to capture that in my sculpture.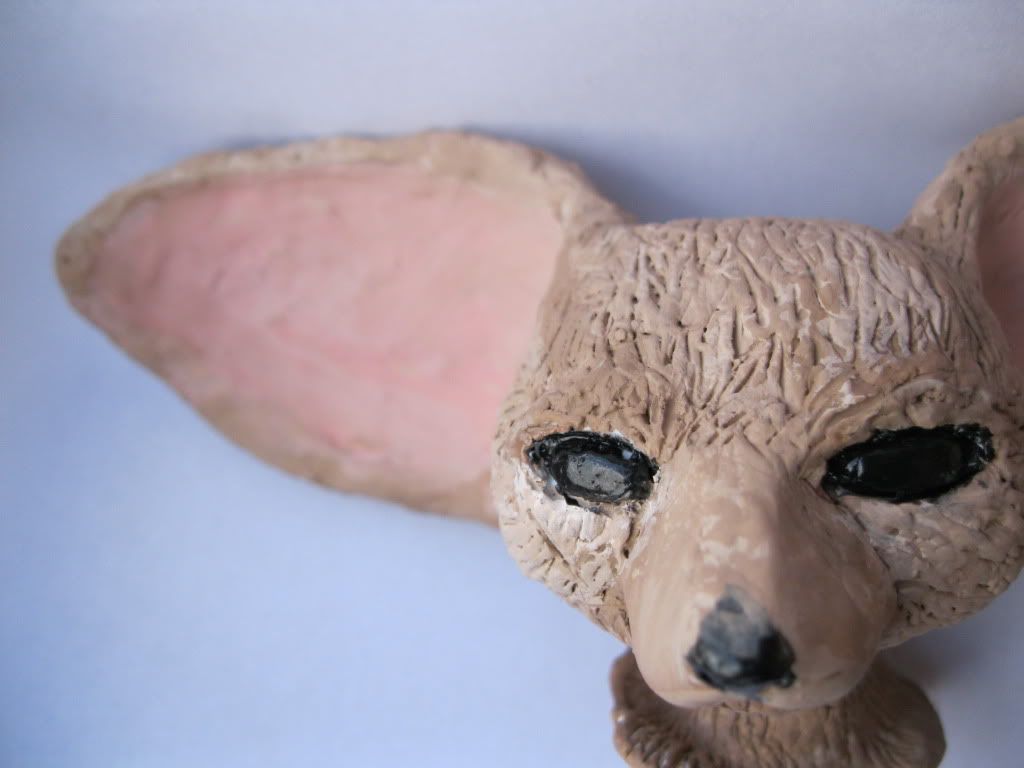 I used paint in a color called "black sequin" to make the eyes and nose look moist and twinkly.
Those magnificent ears! Seriously, I think fennec foxes should be able to fly.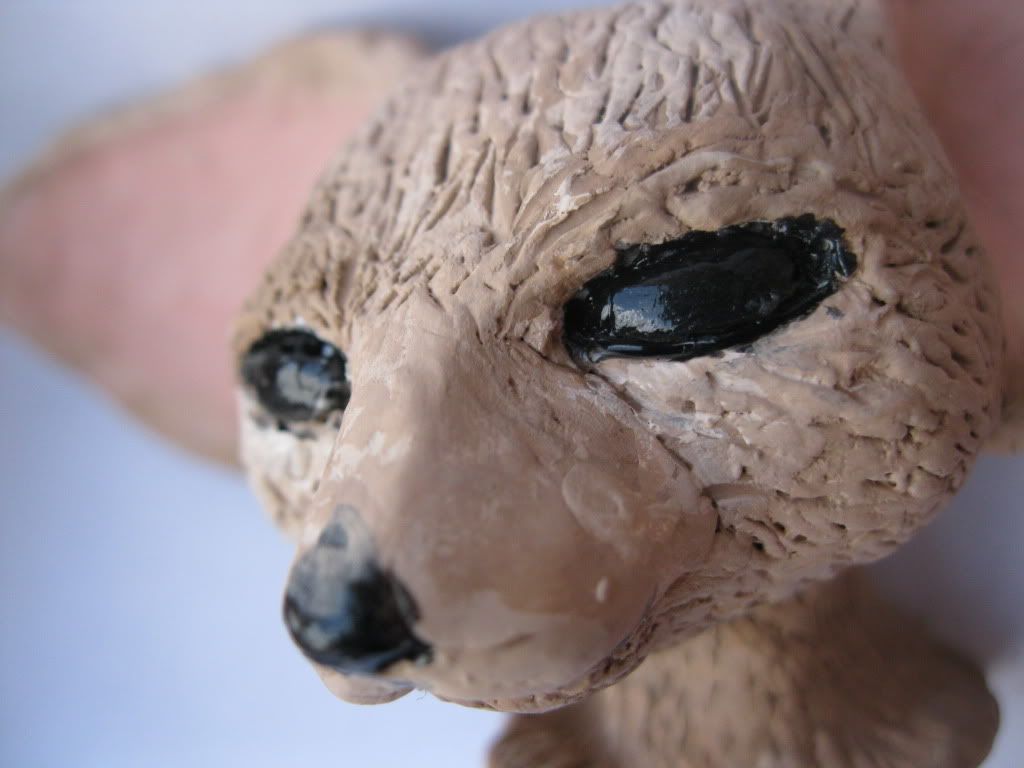 Profile.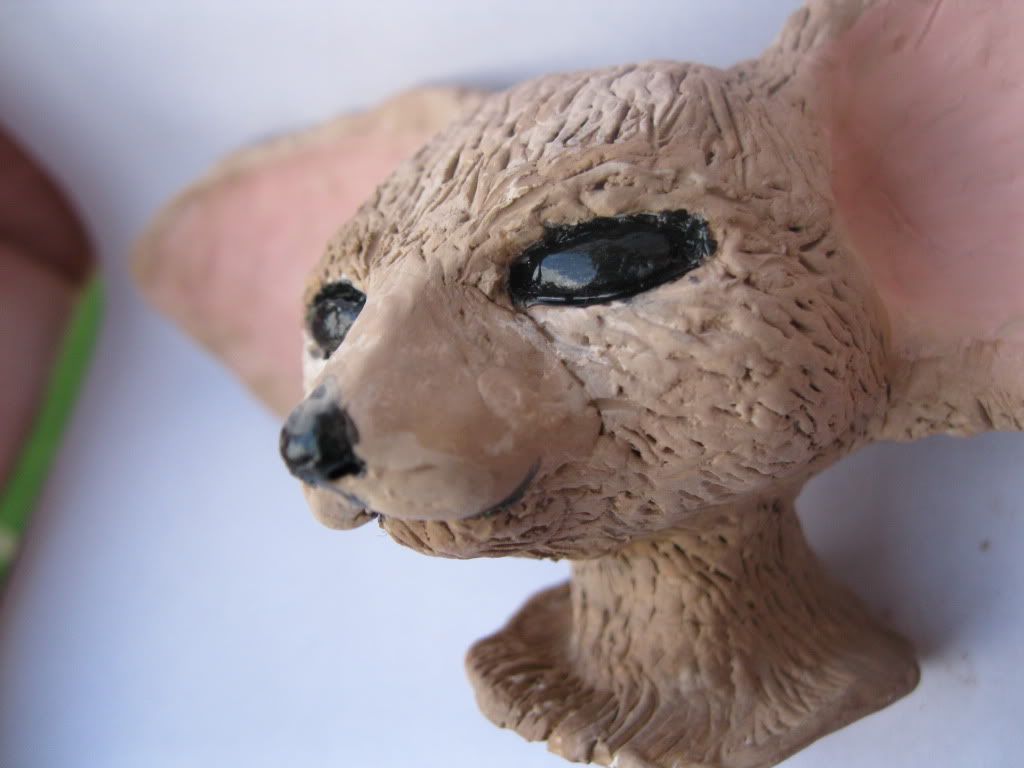 Another profile.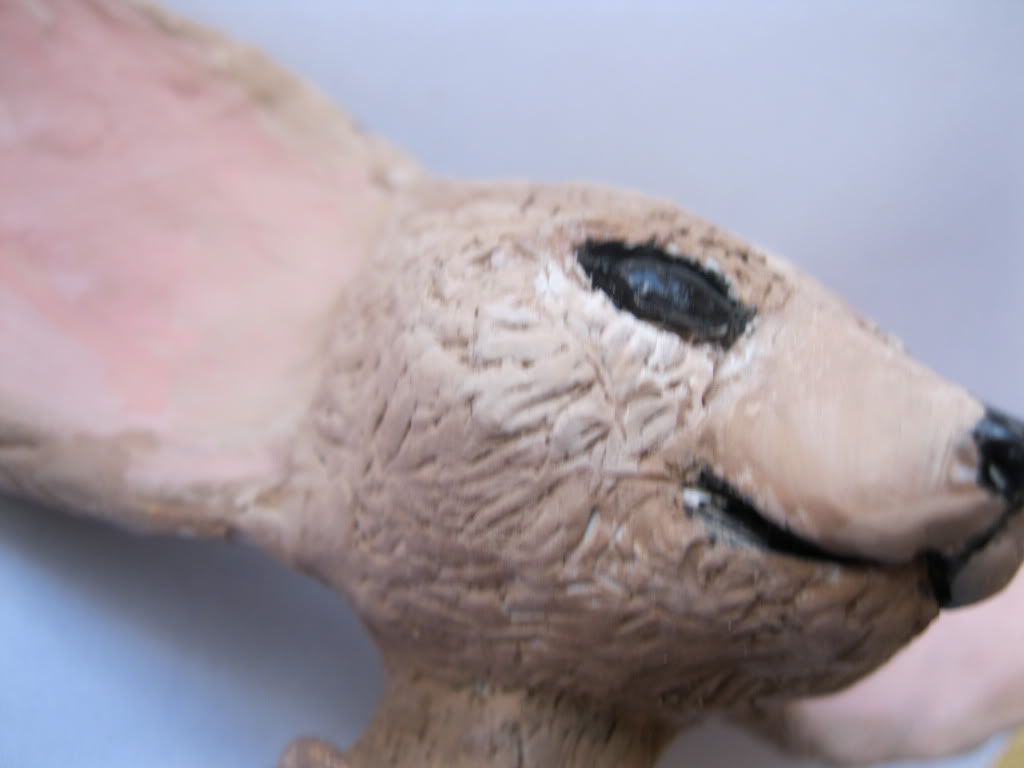 Smiles.
Feedback?
What do you think I should name him? I was thinking of making him a felt fedora and suspenders once I attach the body and limbs.