So, what do you do when you're 3000+ words behind on your Nano novel? Recon a purple t-shirt, of course!
My mum gave this to me, but it was several sizes too large. What it looked like before: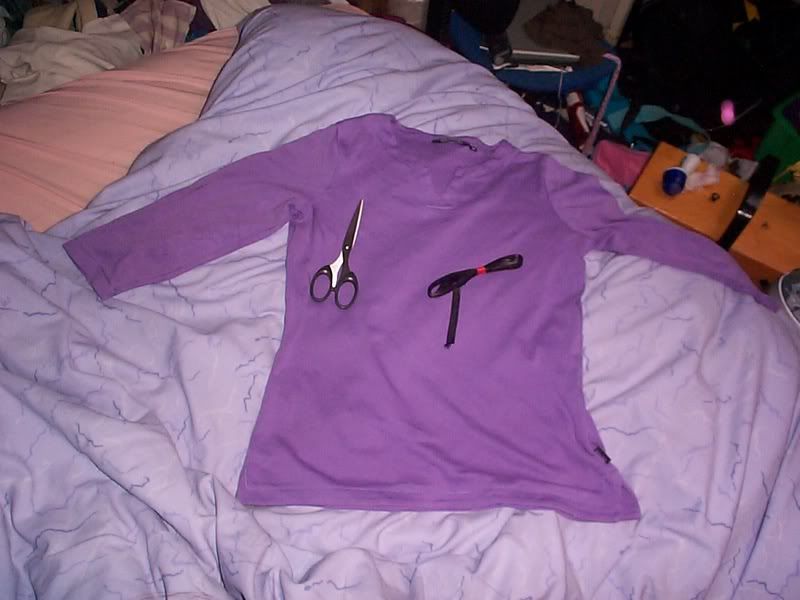 What it looks like now: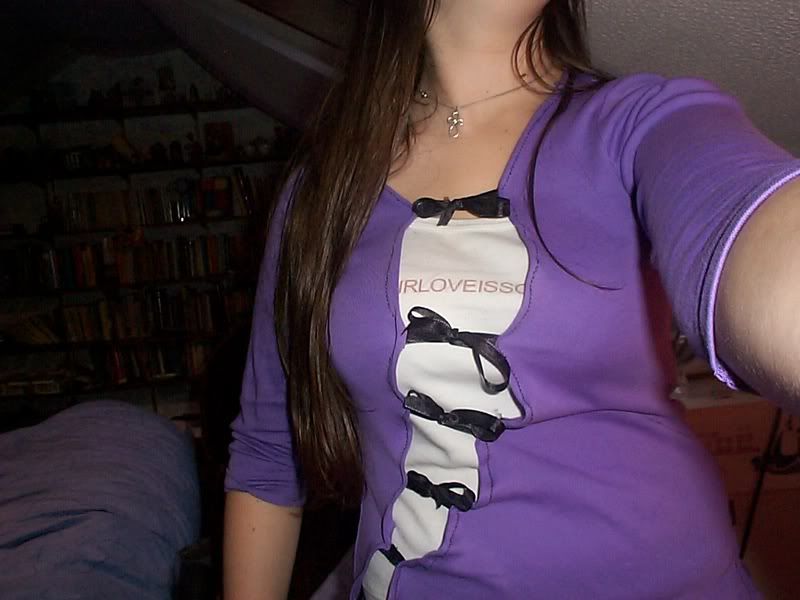 It doesn't gape so much in real life, I was just standing strangely to try and get the photographs. The top underneath is just a tanktop - I didn't have any clean plain white ones, so I put on one with a message for the photo. Anything can be worn underneath - or it could be worn without anything underneath! Mind you, not too sure that I would!