my diorama: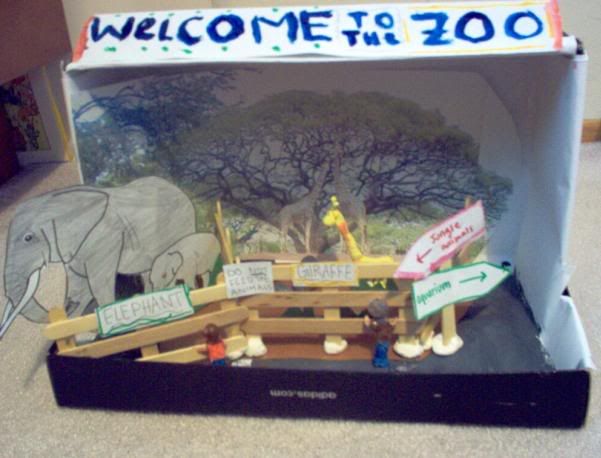 close up of the fence and the people leanign agaisnt it: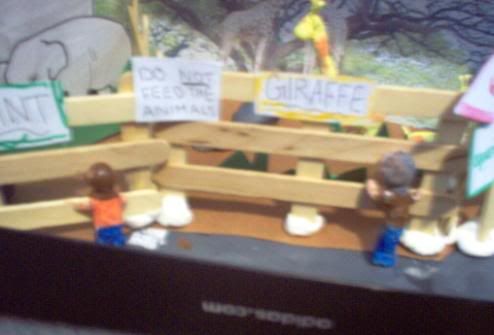 close up on the giraffes:
close up of the elephants: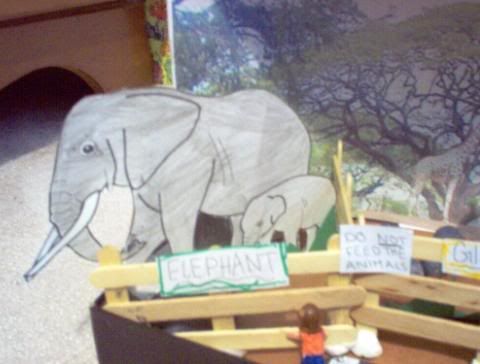 nothign really inspired this. i just really wanted to have giraffes in my diorama =]
i used crayola model magic clay for the people, giraffes, and rocks. i used popsicle/craft sticks for the fence. i used paper, coloring book elephants, and a picture of giraffes in the wild. here are some pictures of it being put together.
my work area
with the giraffes
with the elephants
with the background