Hey guys.
So. My sewing machine isn't working and I can't figure out why. I'm assuming its something with the bobbin.
I start sewing, it gets a few stitches, and then it seems that the needle gets stuck and the thread ends up in a huge knot.
Here is the beast.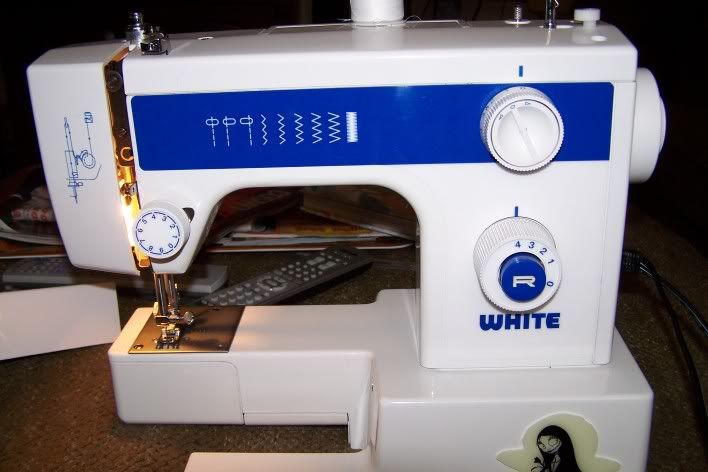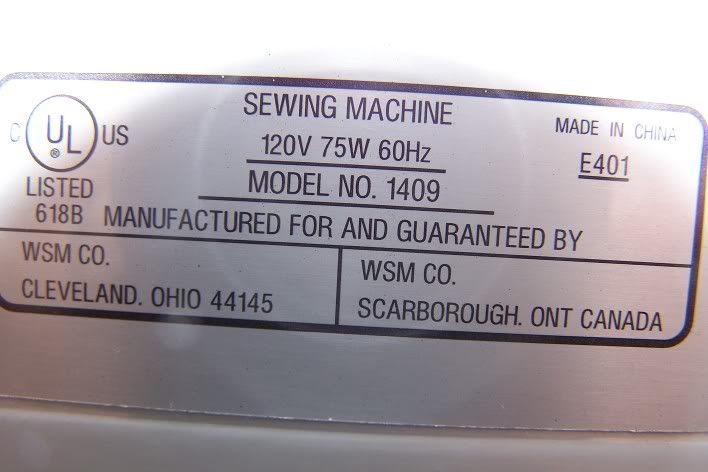 And here are the parts of the bobbin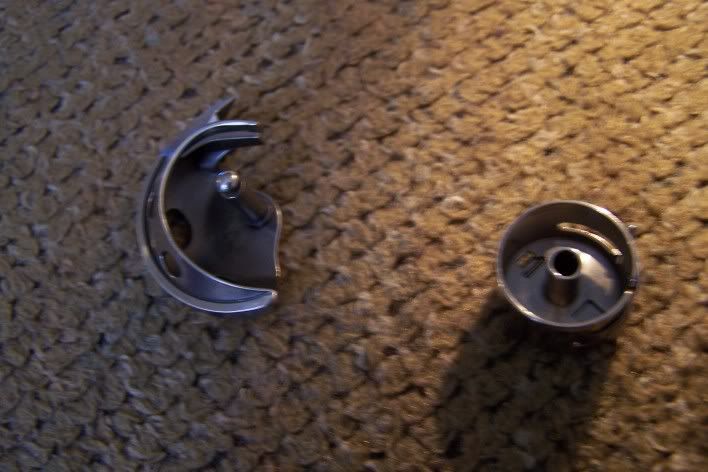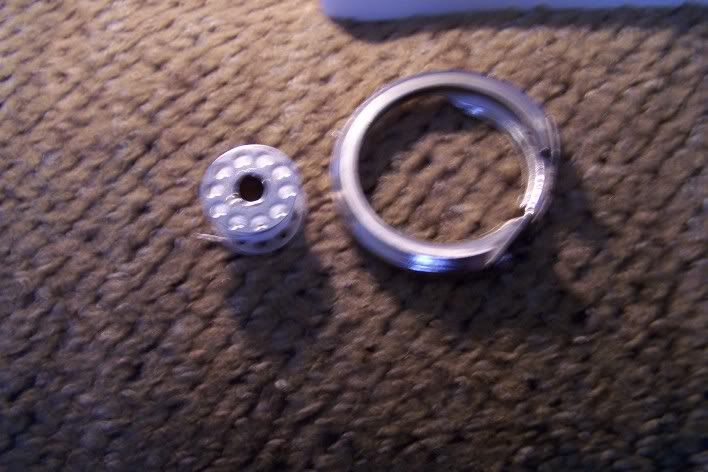 There are four parts.
And here's where the bobbin goes.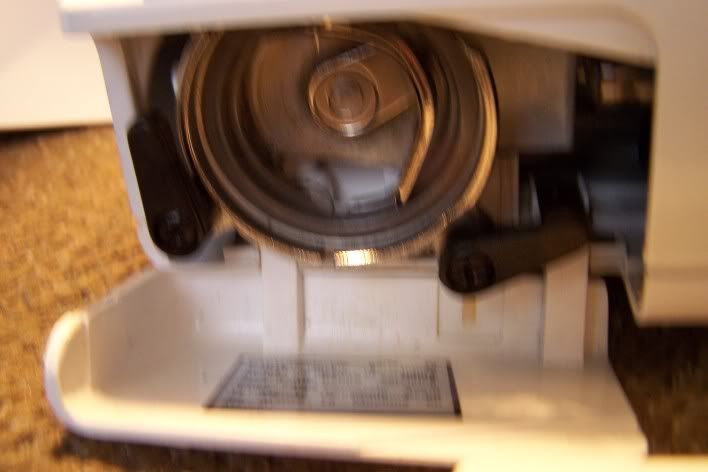 SO. Now I'm going to show you how I put together my bobbin.
First, I put the thing with the thread (I know, Im SO professional
) into the thing that LOOKS like the thing with the thread, but doesnt have the thread.
Then, I put the piece that has the little spike into the two pieces. I put the spike in the hole of the two pieces.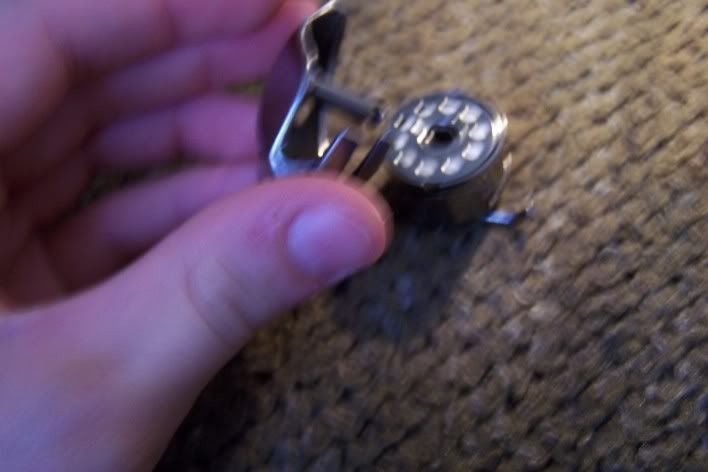 Here is a picture of the three pieces together and the fourth piece on the side.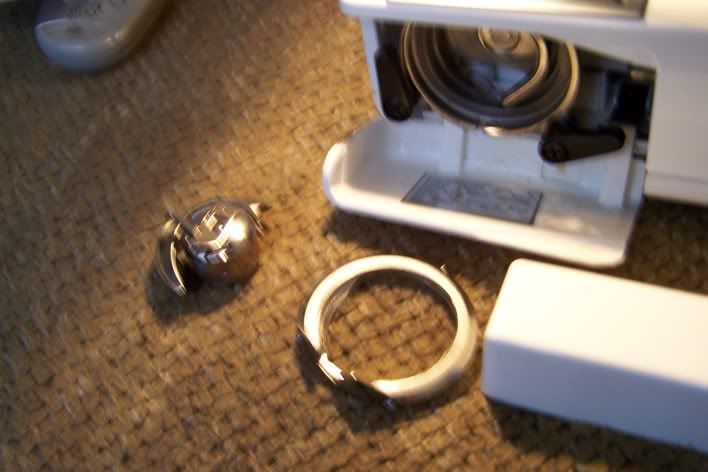 I put the three pieces inside of the sweing machine, where the bobbing goes, and I just kind of moved it around until it slid into a little rut, where it felt like it went. THEN, I took the thread from the bobbin, and stuck it through a hole in the sewing machine. There are three holes in a triangle shape, one directly below the needle, and two below that. I put the bobbin thread in the hole directly under the needle and then pulled it so there was a good amount of thread on the outside of the sewing machine.
In this picture you can see the three holes.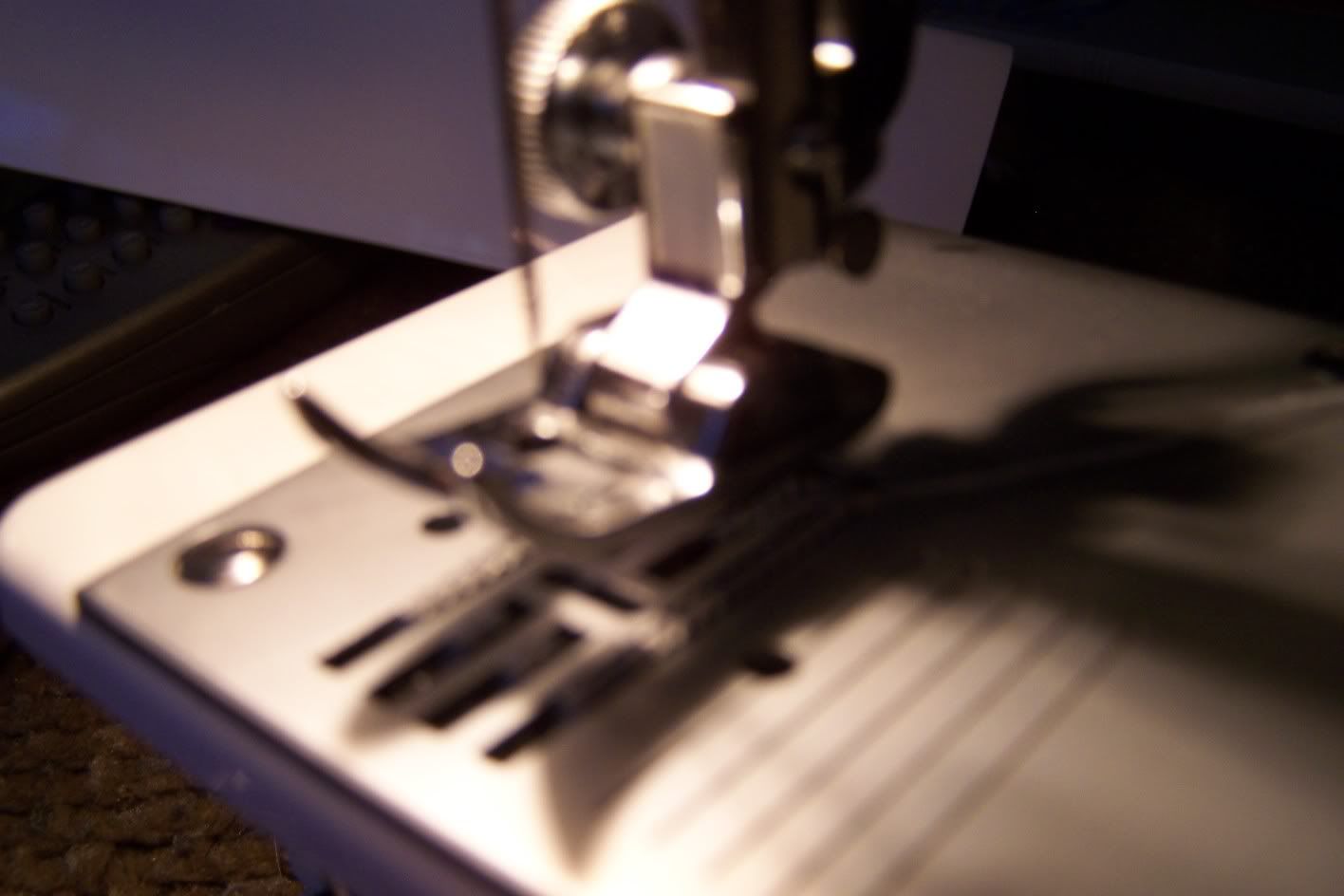 Then, I put the last piece of the four pieces for the bobbin on the sewing machine, I just put it on and then slid the black turny things (
) into place.
Heres a picture of that, but just image the black things are slid over the metal circle.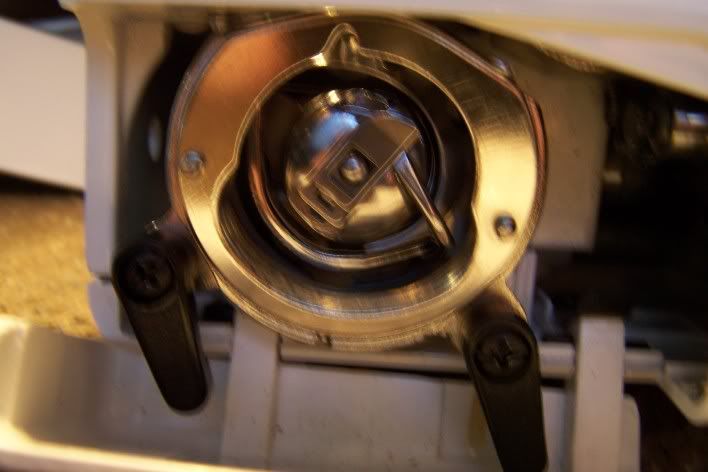 AND THEN I START TO SEW! And thats when it starts going crazy.
Have I put the bobbin in wrong? Does it even have anything to DO with the bobbin?
Thanks so much for reading all of this. If anyone has ANY information or help I would be SO happy. I lost my manual.
Thanks!