So, my friend Emma is obsessed with skulls. I think every present I've ever given her has been skull-related.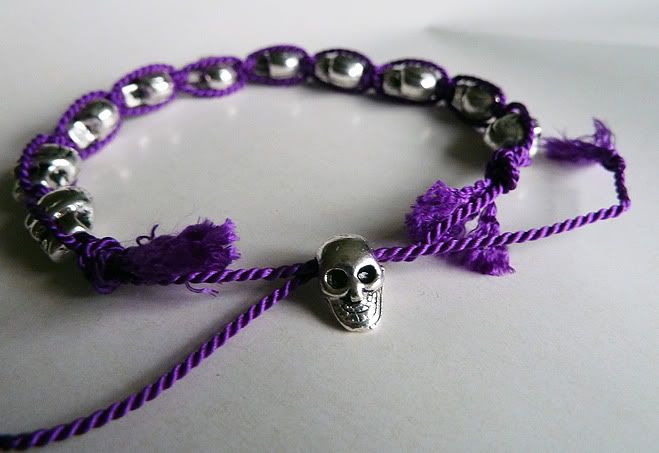 And skulls are awesome, so I have no intentions of stopping any time soon. She was in London a couple of weeks before christmas and she was describing these bracelets that were everywhere, that were knotted cord with beads and loads of them had skulls or bone beads. She didn't buy any 'cause they were a bit pricey...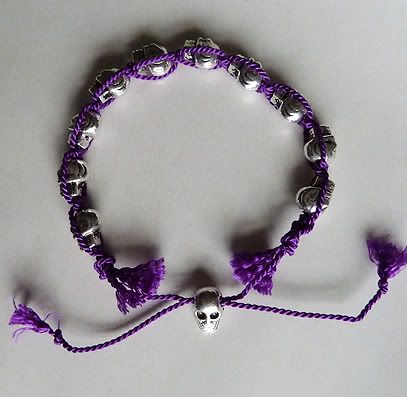 And I thought HA! THAT'S EXACTLY WHAT I'VE MADE YOU FOR SANTA DAY! WIN!
It's purple silk beading cord with Tibetan silver skull beads. I've never consciously attempted macrame before, so I stuck to a nice square knot and made the rest up as I went along. She likes it
and is well impressed by my psychic ability! I think I used
this website
for technique reference.
Thank you for looking