This is my biggest stranded knitting project.
I modified the chart from the Cthulu Dice Bag from AntiCraft to get the individual Cthulus (one on the front, and one on the back). The cthulus are two stitches taller than the hearts, and the heart chart and distance between the hearts and the cthulus I made up. (Basic charts are crazy easy to make).
You can
just
see the cthulu in the middle back...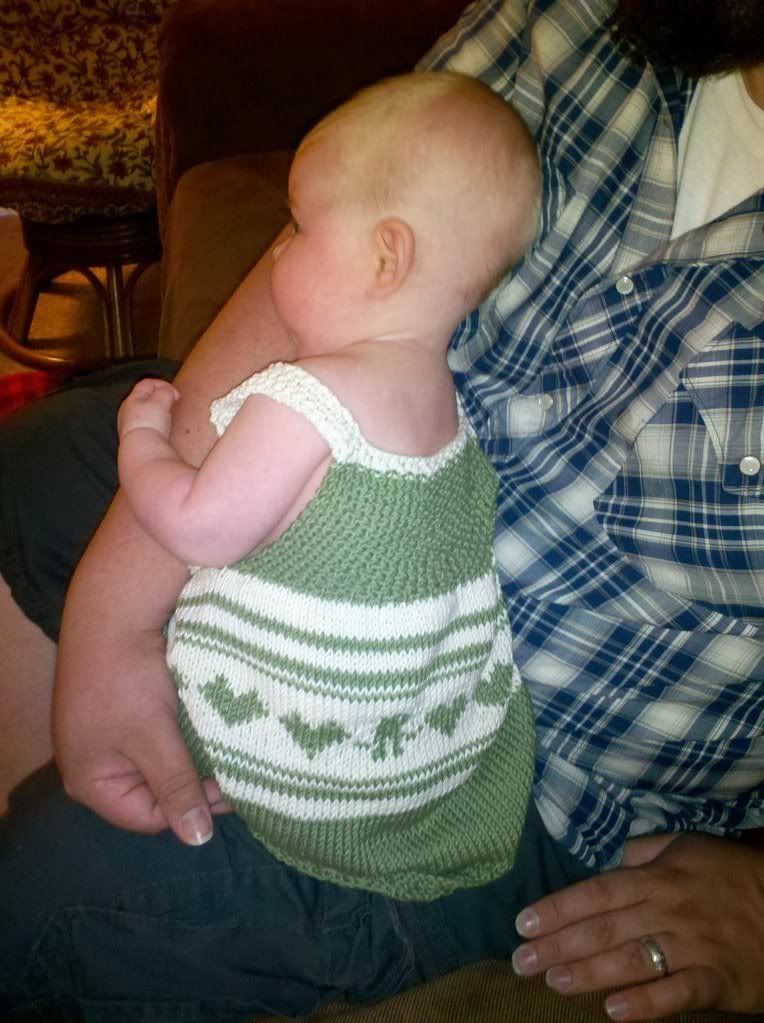 Sorry my baby's so bald
Apparently you shouldn't read Lovecraft stories to an infant, unless you want them to make faces like this...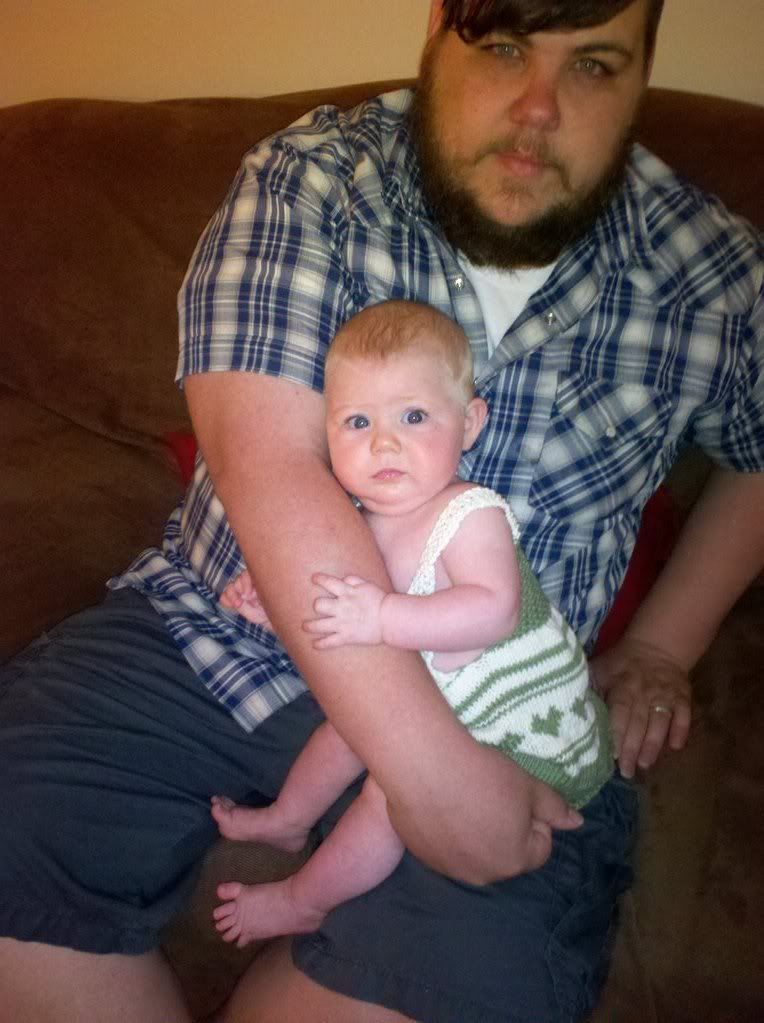 Original pattern here:
http://blog.rosahoban.co.uk/2009/07/happy-summer-vest.html
Ravelry project page for my dress here:
http://www.ravelry.com/projects/hybridhopes/pretty-summer-vest-2
Cthulu dice bag with chart here:
http://www.arcanavitae.com/?p=27
It's made out of cotton, organic because she likes to stuff things in her mouth while I'm making them.
Also, it's HUGE because I made a 1 year old size, and made it a little longer than the pattern called for. It's actually a shirt, but right now it works as a dress.