My partner received her package for the Candy/Sweet swap, so I thought I'd post some pictures of part of what I made her: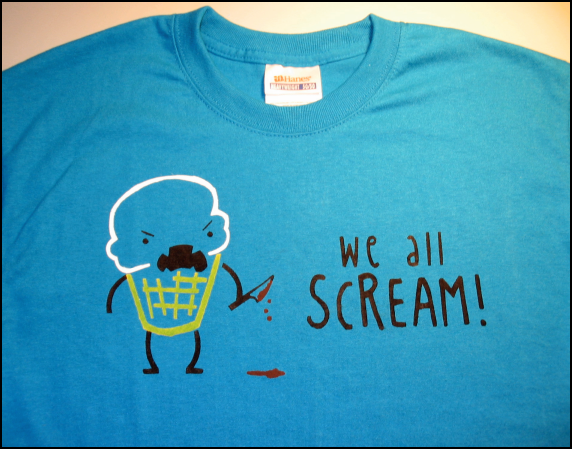 For ice cream! I thought it was funny, but I'll admit my sense of humor is a little wacked. I drew that little guy and knew he'd make a great t-shirt.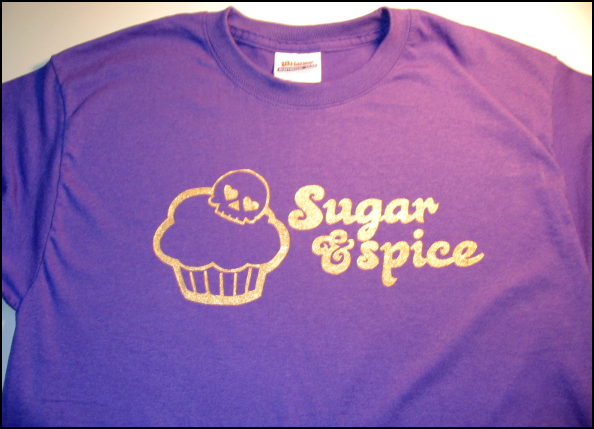 The cupcake stencil is actually from a shrinky-dink necklace I found somewhere online. And I'm in love with that gold fabric paint; it holds up really well in the wash, too.