Here's my homemade halloween costume!
I have some pictures of me with pics that inspired some poses.
Here are the components of my costume:
Boots - Hot Topic Tripp boots
Jacket - Home made - the pattern I used was for a "Matrix" style jacket, but I feel it does the costume justice.
Belts - Store-bought - but I painted the xmen logo on the green one.
Shirt - longsleve green athletic shirt with yelloe fabric sown over it in the matching patern.
Pants- 100% homemade- yellow fabric with green denim.
Gloves - I couldn't find any green ones and I didn't have enough time to make them, but if you follow the x-men comics you will know that Rogue recently gained control over her mutant powers. Making gloves obsolete.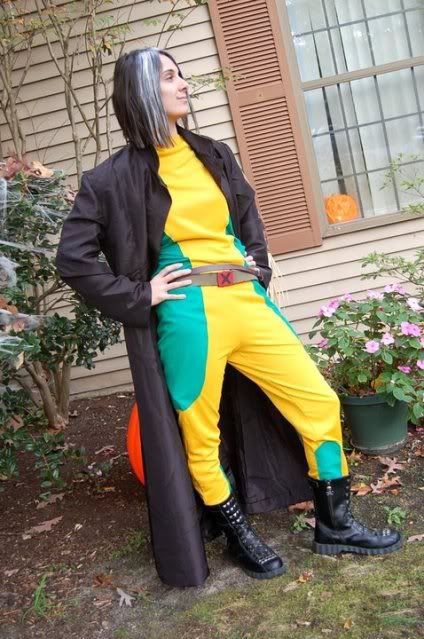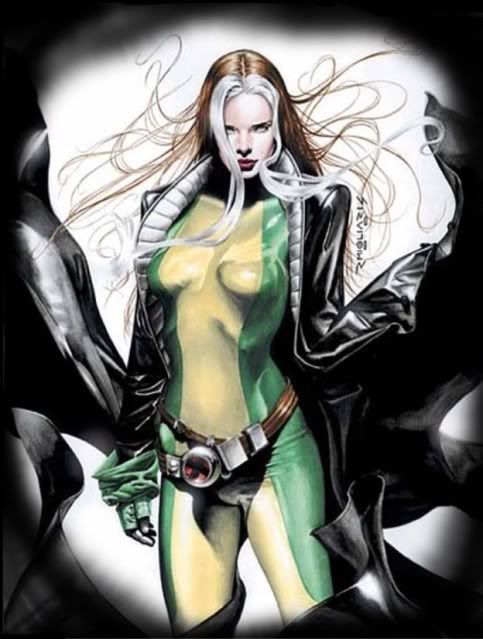 This is just a picture of my friend Kelsey and I posing, but her costume is store bought. I didn't make it.