I've been playing with an old cantankerous sewing machine that belonged to my now deceased great aunt. I swear it's about 40 years old. Anyway, I made these little critters - a polk a dot bear and bird.
The bird has his wing in a sling because it is broken (actually it is sewed on totally skewif, just like the bears right arm is much higher than his left!).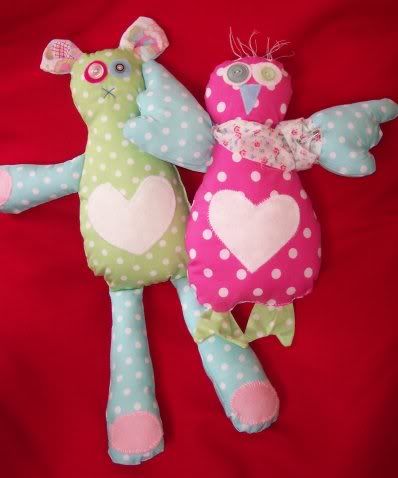 A close up of birdy and his sling:
http://img.photobucket.com/albums/v287/Fairysparkles/Polkadotbirdwithbrokenwing.jpg
Not perfect, but I can only get better right?