Well, I guess I'll be the first to post what I got in this most awesome swap.
I received a beautiful beanie and scarf from Shazmina - and when I say beautiful, I mean 'BEAUTIFUL'. I am really overwhelmed that someone would knit a total stranger something so lovely. Anyway, I could ramble on for ages about how much I loved this package, but I'll post a pic so that everyone can drool over it, lol.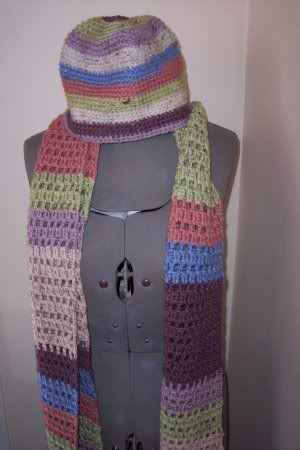 Thanks a bunch Shazmina! You're a star!