So here is the second part of my items. Today I got an amazing surprise! One more craft from Griminspirations!!!!
TADAAAA!
Mini puppet Angel (and he is so well made at that
)
And let me tell you, he isn't very happy about being a puppet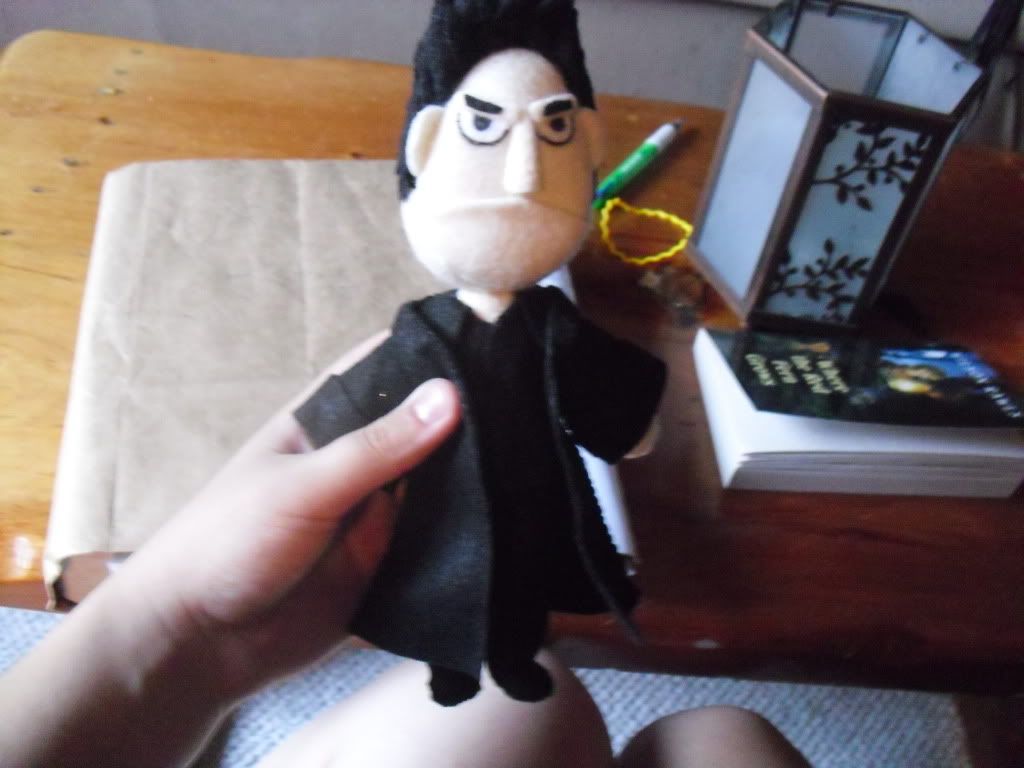 And sometimes, sexy as he is, he gets a lil' dirty
I mean, look at that bod!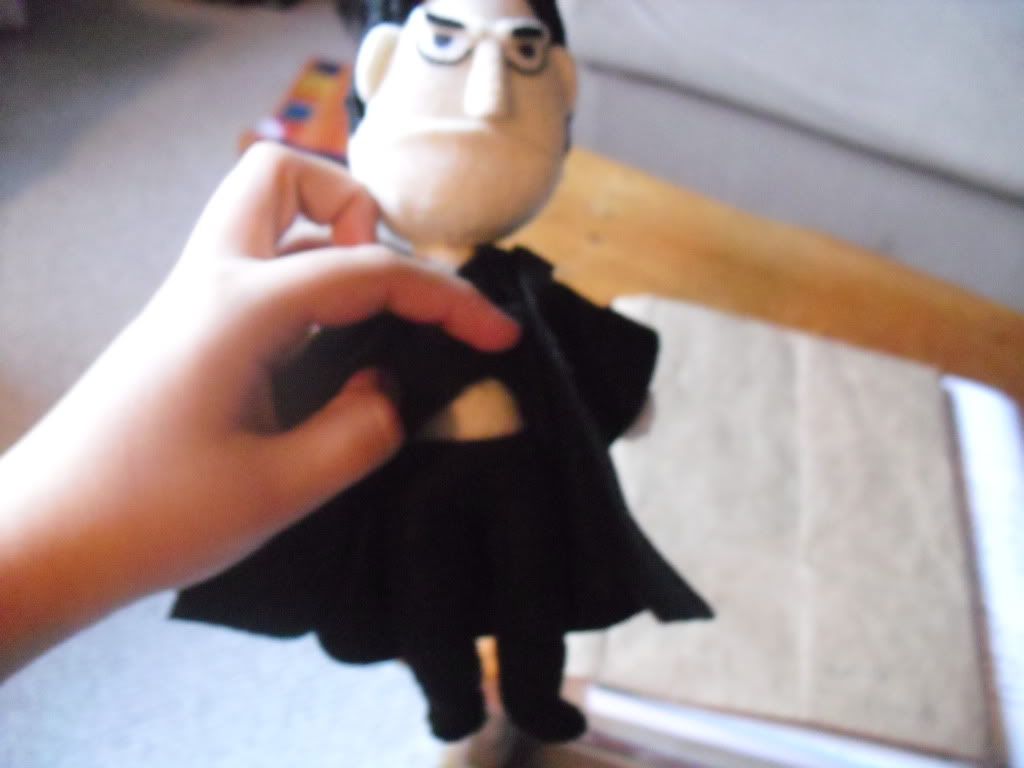 Haha jut kidding, I just wanted to show you ll how well made he is! Look at all the detail work-pants, a collared shirt, and a jacket! And it looks hand stitched....