So, I have returned after not posting for the longest time.
I've ventured into the world o video game art and crafting. I stumbled upon the site called "Sprite Stitch," and realized I haven't done anything geek/video game related in a really long time. So, lately I've been using the time to make some video game inspired hats.
I really love video games, and know there are millions of people who love the culture and the whole community associated with them. So, if you're a gamer, you'll definitely appreciate the things I've been working on in the last week or so.
First on the list is Ken, from Street fighter 4. The sprite that I used is not mine; I just decided to put it on a beanie to see if it would fit: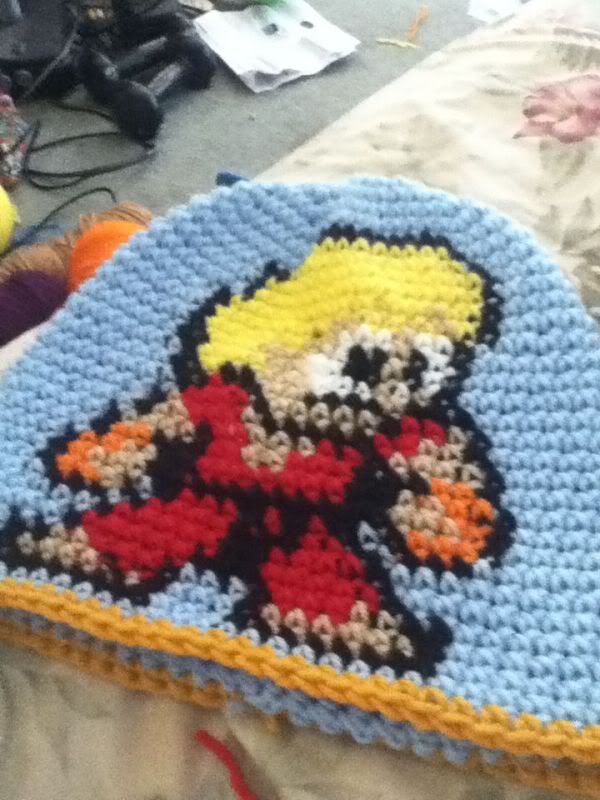 The beanie is gigantic, unfortunately. I started the actual sprite on the row after I finished increasing to fit the beanie over my head. The back extends all the way to the back of my neck .. Ahah .. But it's still comfy and keeps my ears warm!
Let me know what you think!