Yippee! I also received from
alwaysinmyroom
yesterday. I was having a rather rough day and was instantly cheered when I saw my beautiful new goodies. So much time and care was spent on personalizing these items--thanks so much, Linda!
Here's a group shot: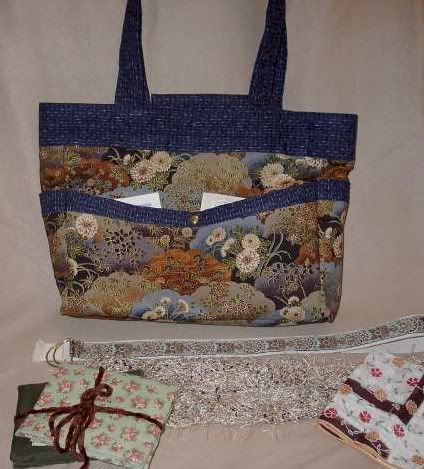 I asked for a rather large tote, and boy did I get one! The Japanese fabric is beautiful and goes so well with the blue lining. She also included some goodies that she knew I'd love--corduroy and floral print fabric, ribbon belt, knitted scarf, and a floral print handkerchief.
More detailed pictures can be found on
my LJ
.