side view of this cool star thing, it kind of looks like an alien space ship.
front view- this thing was a lot of fun to fold.
origami fishy! it got a little squished.
3d star. this was a little more difficult.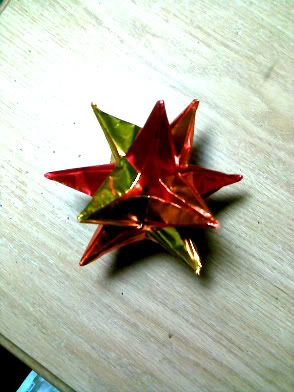 origami spinning top. this thing was easy and a lot of fun.
comments welcome and appreciated!