I wanted an Alice In Wonderland theme and boy did I get some awesome stuff from the lovely sprklgrl81 :-D
Sorry it took me sooo long to post pictures, I love everything so much!
Here are my cuppies!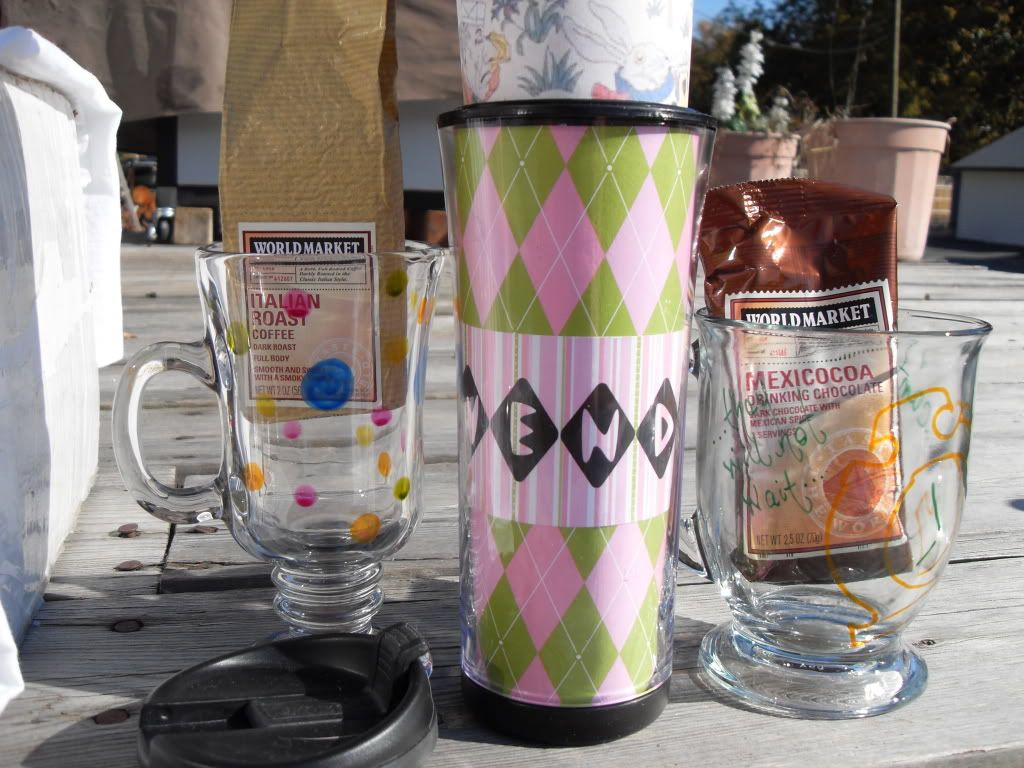 3 of them! also pictured is some Italian roast coffee which is my absolute favorite, some mexicocoa, which I haven't tried but I cant wait to! I love the travel mug I use it everyday she also included three sleeves so I can switch it up! such a great idea...
Also you can't really read the whole mug that says "they will not wait... can't be late" and it has a really cute clock in the center of it. The other mug is polka dotted. *not pictured is chai bought from a local Indian store, I haven't tried this one yet either.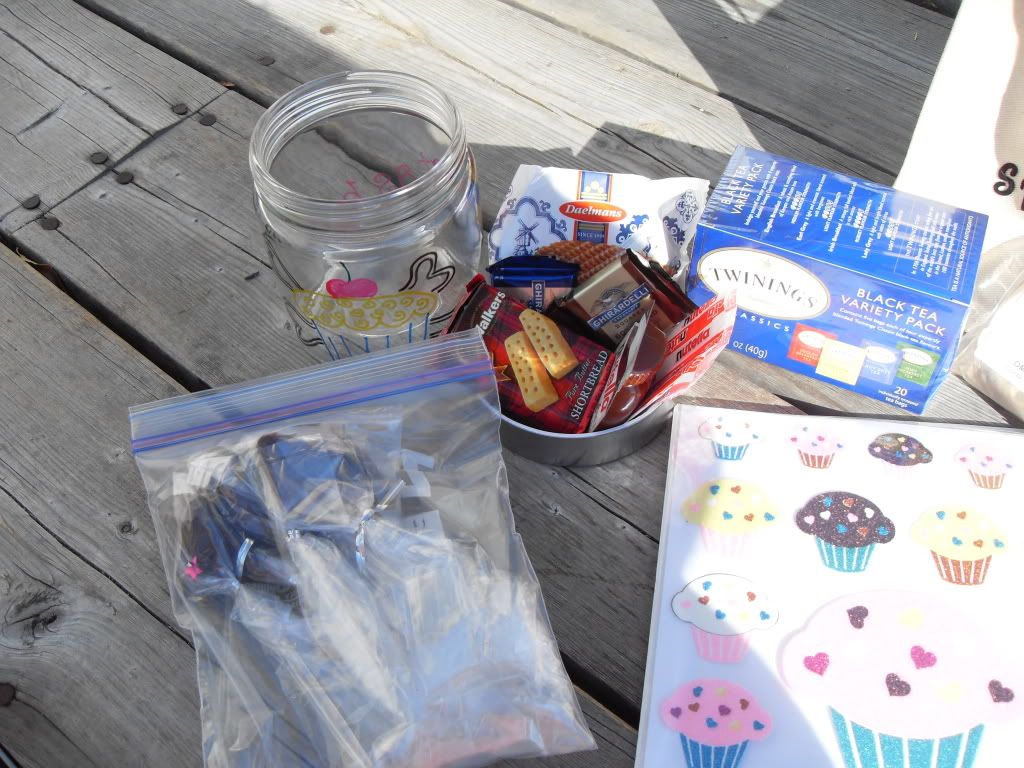 Next my goodies which includes a bunch of individual cookies, nutella (Omg this stuff is amazingly good I saw it in the store one day and said "eww are you serious?" and passed it up, now I have a jar
) Also she made me some chocolate spoons in three different flavors *cinnamon *creme de menthe *peppermint, they are incredibly yummy! and my favorite kind of tea... The little cookie jar is so perfect it has a cupcake and crossbones and says "sweet as hell" and iron on cuppycakes!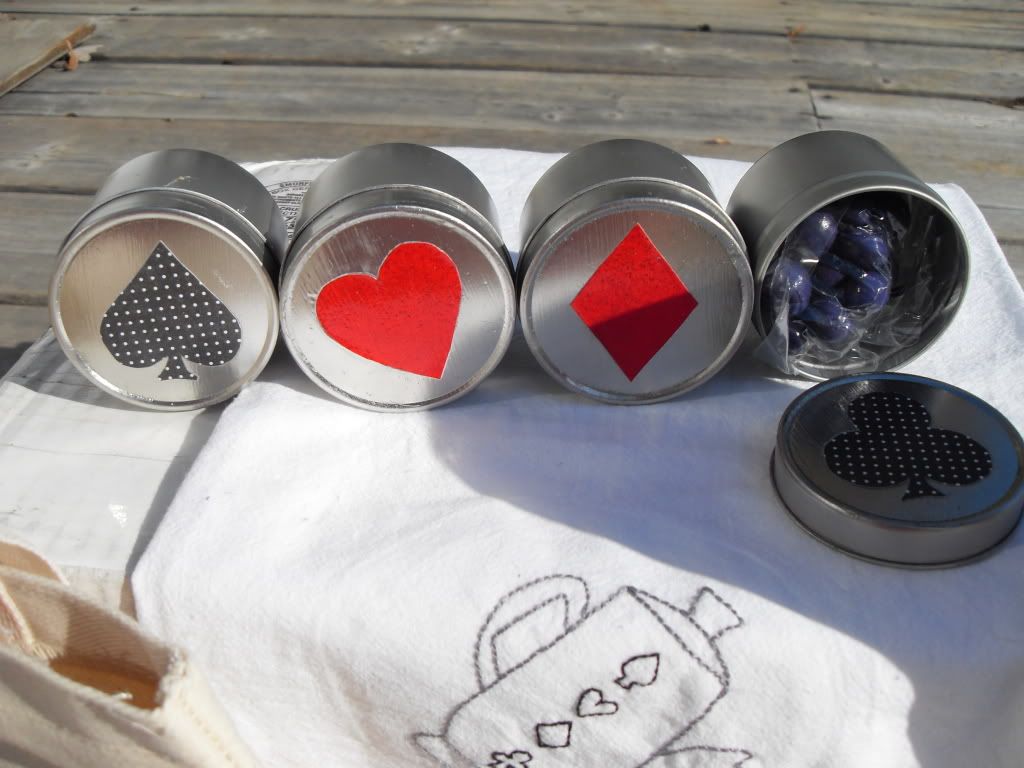 These little jars are awesome, and inside is chocolate covered blueberries, yum!
On to the most awesomely embroidered tea towel! she also embroidered a tote that is too cute! I don't have it pictured because I some how I deleted the group shot
(If you have a pic please post it
)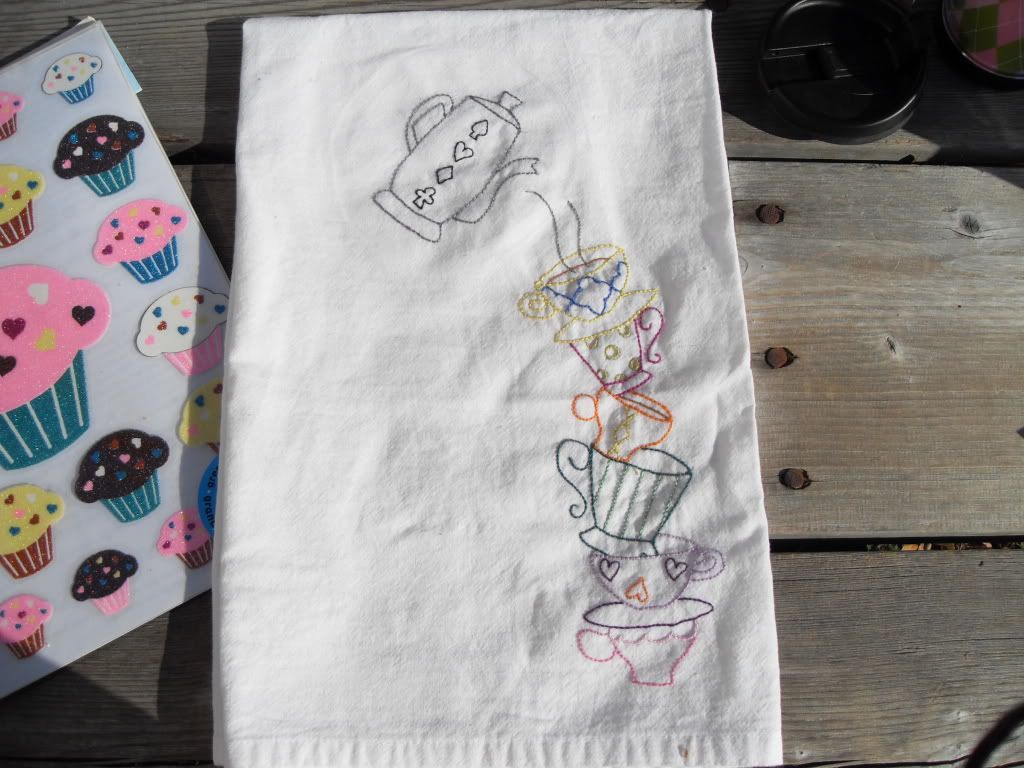 If I missed anything I am sorry my camera is a tricky beast!
I was so spoiled! Thanks again sprklgrl81, you were an awesome partner!