This is my first topic in this forum, I thought the forum looked interesting and I decided to share some of my stuff!
First of all, my beaded ship(took me about 40 hours from scratch):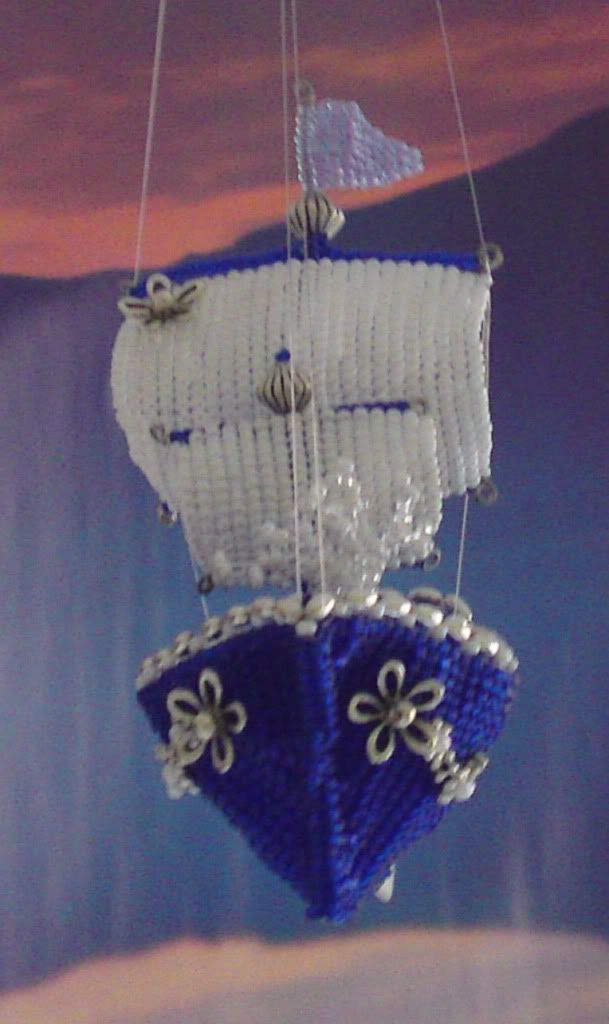 I made this ship solely with thread, 11/0 beads, some variable beads and some wire.
The wire is only used for the masts, since they are not firm enough to stand on their own.
The beading was done mostly with the herringbone stitch, the masts with circular peyote. I then decorated the whole thing with some flower beadcaps, silver spacer beads and others.
Oh and I incorporated sew-on rhinestones in the hull.
The tree on the ship is on there because this ship was inspired by a storyline on
Gaiaonline
, there the trees allow the ship to float, therefore I have the ship hanging from the ceiling.
I can't really make a tutorial since the whole thing was freestyled..
Side picture:
(Click to enlarge)
The other project I'd like to show you is my wave necklace(easy to make!):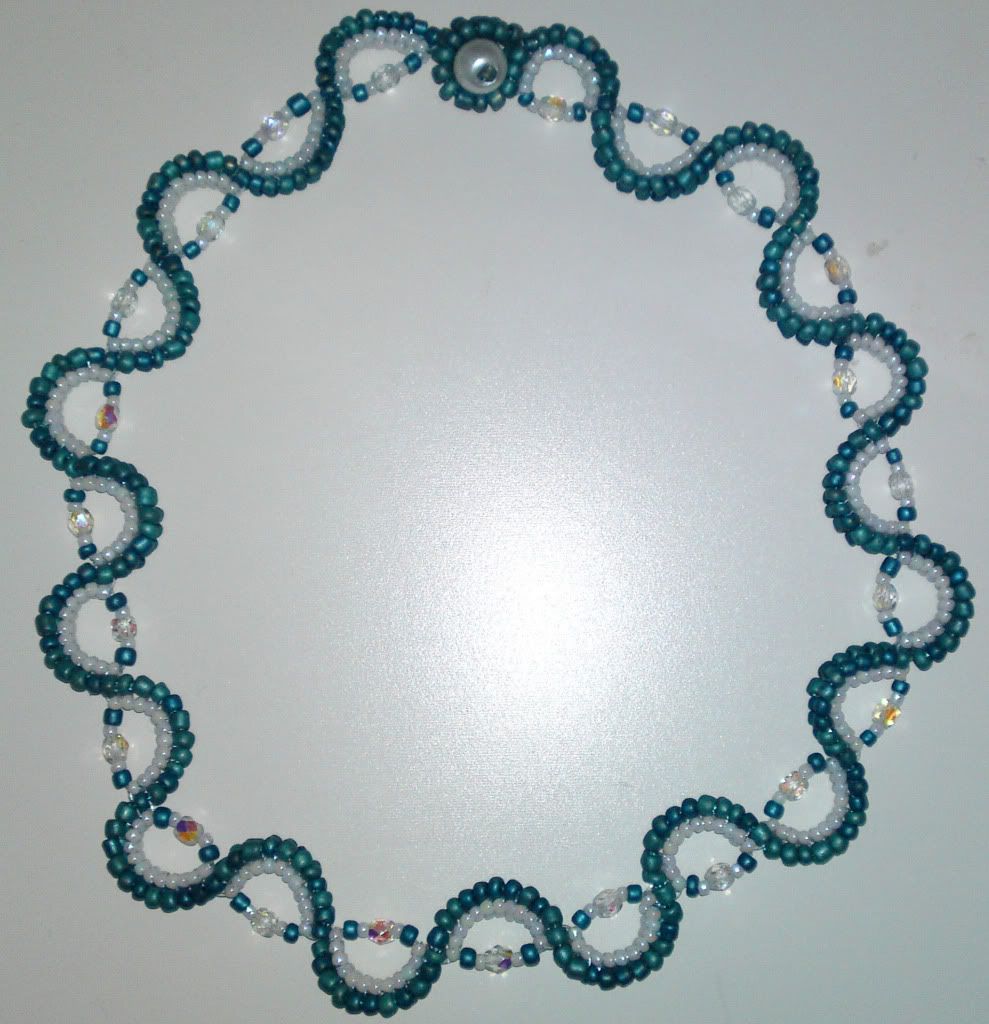 This necklace is made with a circular herringbone of 4 beads(basically 2 rows attached to eachother). One row is made with 8/0 beads and one row of 11/0 beads. This automatically creates a bend, the side thingies are for enforcements..
After I had a good bend, I enforced it with the sidy-thingy(no better word for it) and started with the 11/0 beads on the other side, that way the bend will go towards the other side, creating a wave. The other beads used are 4mm faceted fire-polished beads and one 8mm white glass pearl.
Close-up:
(Click to enlarge)
Please just ask if I'm not making sense.. It's hard to explain things like this when English isn't your native language..