So I found this amazing vintage dress at the thrift store for $1.50. It reminded me of a crazy bee.
I made the wings from two wire clothes hangers and fishnets sewn together in the center with felt. The antennas were made from a Martha Stewart kit that was originally made to be bats hovering above your head. I just cut the bats into the shape I wanted. I had the glasses and the black shirt and tights were from Target.
I thought I would include some close ups of the wings and dress on my favorite girl, Alice!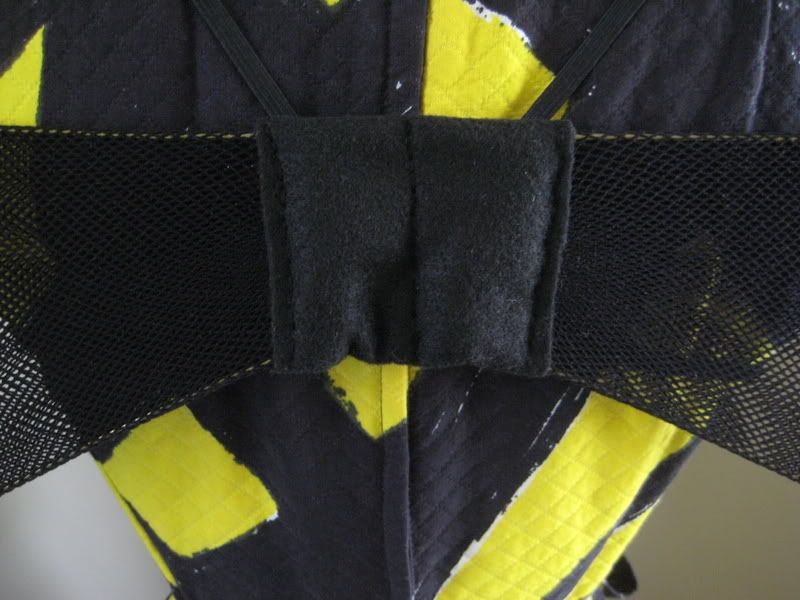 Action shot.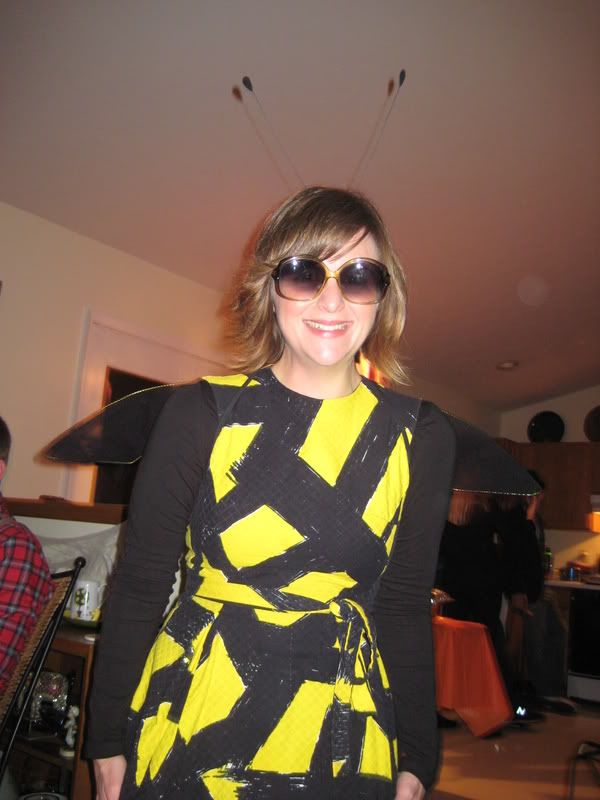 I had a ton of fun wearing this outfit! I think I will be a bee in years to come!