I got my stuff Monday (the 22) from beautifulloser (thank you!) and didn't get pictures until today (partly because I'm lazy, partly because I had to move my stuff from the computer to my craftbox) So, here we are!
I got 2 sets of knitting needles (I think size 13 and 10, I don't have them in from of me, so I don't remember), and a set of size 11 double pointed needles.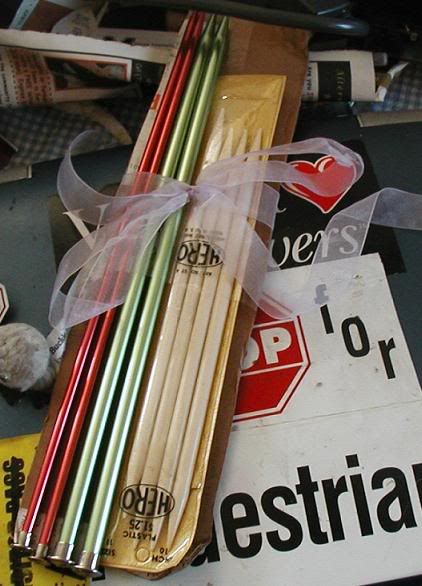 I also got a really big circular needle (I don't know the size, but it looks like a 10), a size 3 circular needle, some awesome purple, green and teal shades of yarn (ooo, my favorite colors!), and a package of plastic ring (like stuff for potholders and purses, I read the package... lol)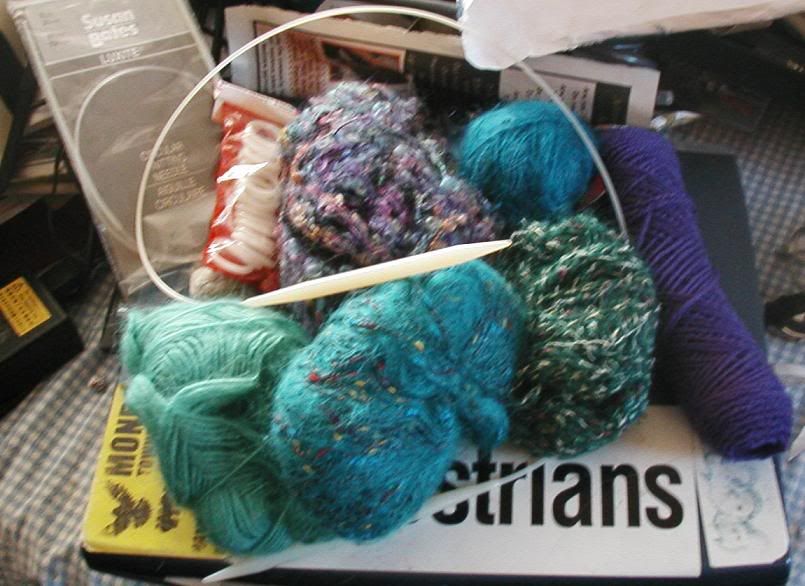 I love everything, especially because it's not the boring acrylic I usually buy, and I don't have massive amounts of it, so I can make something cool and little to test the different kinds of yarn out!
Thank you, beautifulloser.