Time for the teddy bear picnic!
These girlies are some of my first machine-sewn things. The bear with the green bows was my first time using a gusset and safety eyes!
I was worried about how it would go, but I discovered that I really like using safety eyes! She is a simplified version of the "Georgie" pattern in Brian and Donna Gibbs' "Making and Dressing Traditional Teddy Bears." I think that next time I might go for a more true-to-the-original version, with paw and foot pads. I didn't have bear joints so I button-jointed her.
And this thoughtful purple friend is made from the "Thinking Bear Lying On Tummy" pattern in Margaret Hutchings' "Teddy Bears and How to Make Them."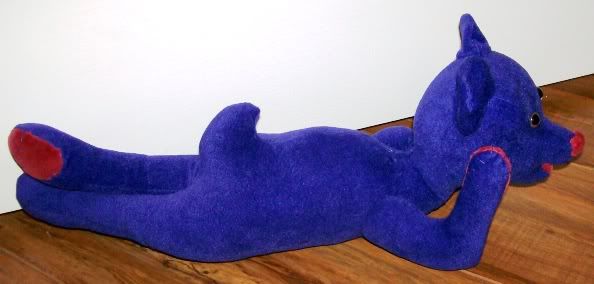 She's going to live with a storyteller, so she'll always be an attentive audience!