Hi,
This is the first project that I've posted, so I hope that you like it!
I was inspired by Avril222 and her fab plates
https://www.craftster.org/forum/index.php?topic=316515.0
, and have made my very own set of bug plates: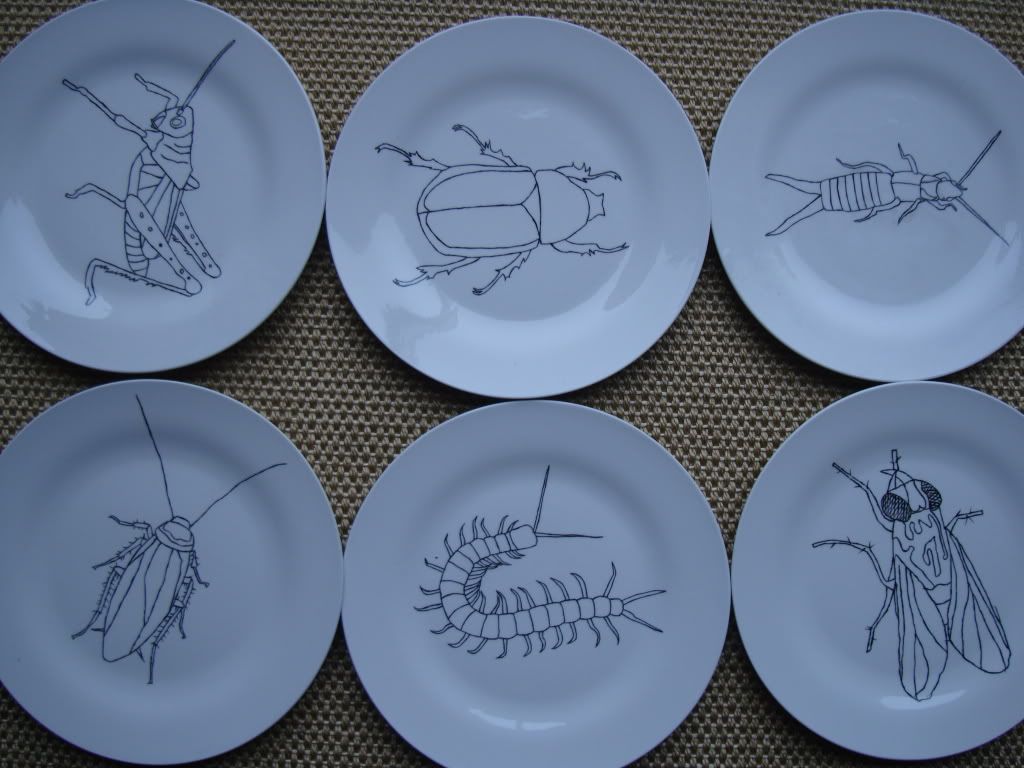 close up of 2 plates: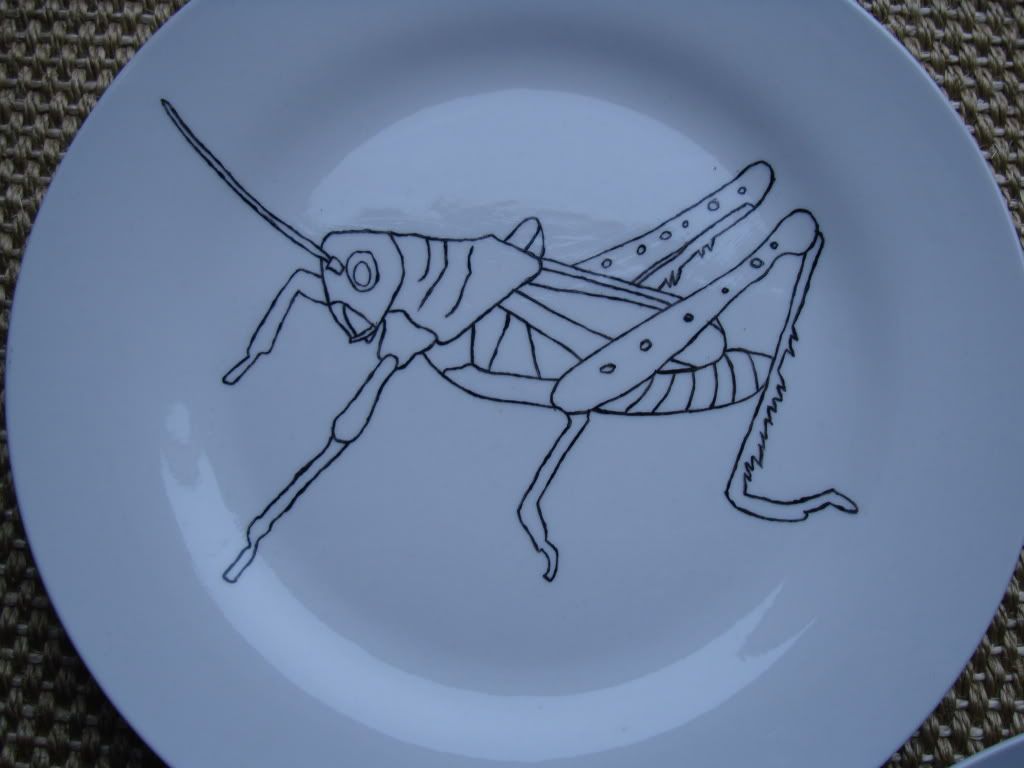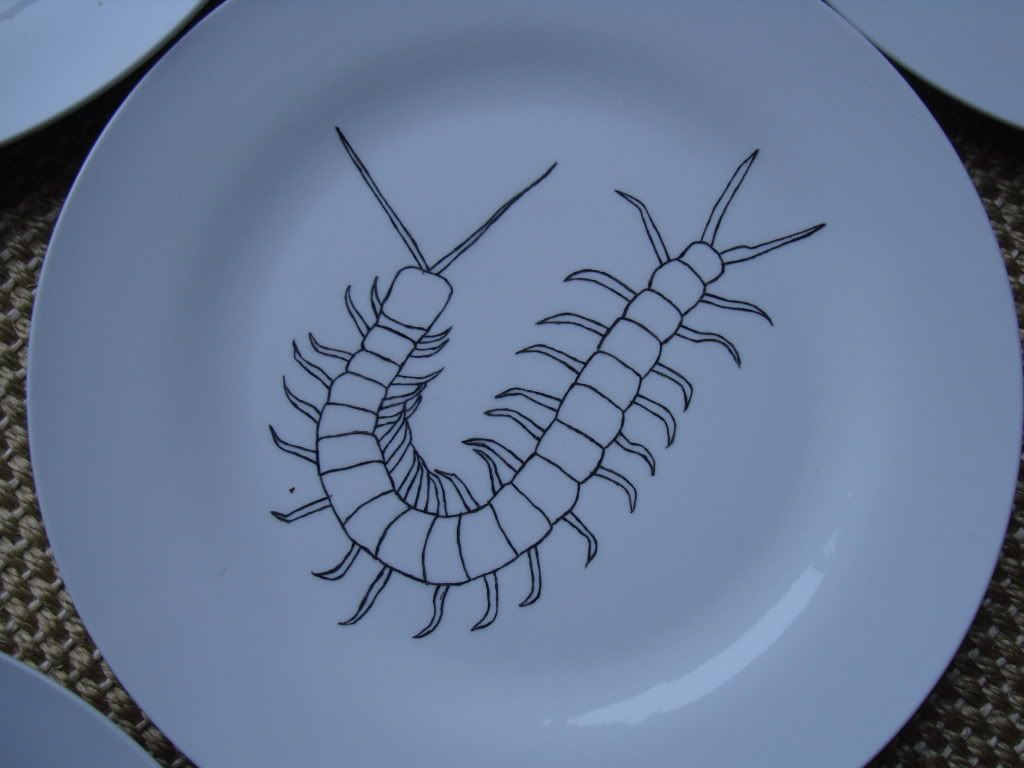 I used Marabu paints - I found the pens too think and gloopy, so used the paint pots and a brush instead.
I'd love to know what you all think!
Hannah xxx