I felt like showing a couple more of the dolls I make.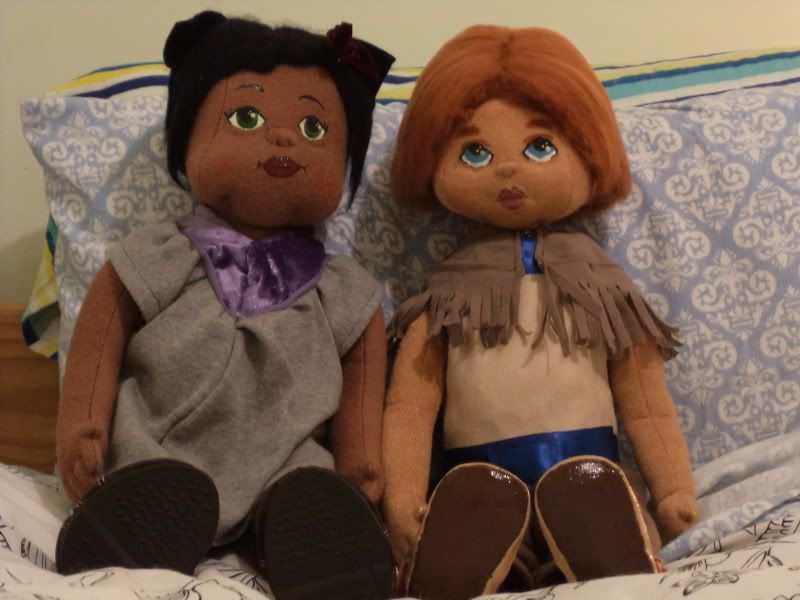 Bastet (who calls her self Bas for short and is only called Bastet when she's in trouble) is the dark skinned, dark haired little cat-girl. She has some skill at picking pockets, she tells me, but wants to grow up to be a famous swordswoman and hero like her uncle is.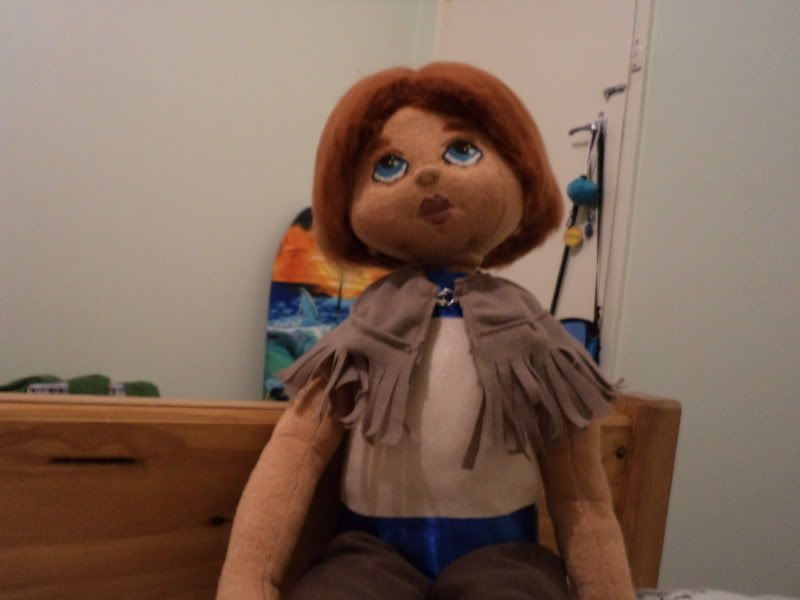 Flame is my red-haired, blue-eyed desert princess. She's mute, I'm told, but likes horses and cats and dreams of one day being a proud, respected queen like her mother - if she can ever stop making mistakes and getting into trouble for her wild ways.
Bas was my first cloth doll and Flame is number eight, made only last week. I like seeing the two of them together because it shows me how much I've improved over the last year.
Both dolls are made of craft velour (cocoa coloured for Bas and honey for Flame) and are adapted from a pattern by Judi Ward. Bas has jointed arms, while Flame has jointed arms and a jointed neck that's my own design.
Both dolls are completely hand sewn and have wool roving for hair. Bas' hair however is sewn onto her head while Flame's hair and eyebrows are my second attempt at needle felting. Flame also has real eyelashes. Both dolls have hand painted faces, sealed with clear nail polish to make them water proof.
I hope you all like Bas and Flame as much as I do. Feedback and discussion are hugely welcomed.