Got my SUPER AWESOME package from bethanael the other day and finally am getting around to posting pictures O.o Anyways here is a group shot of all the awesomeness she sent me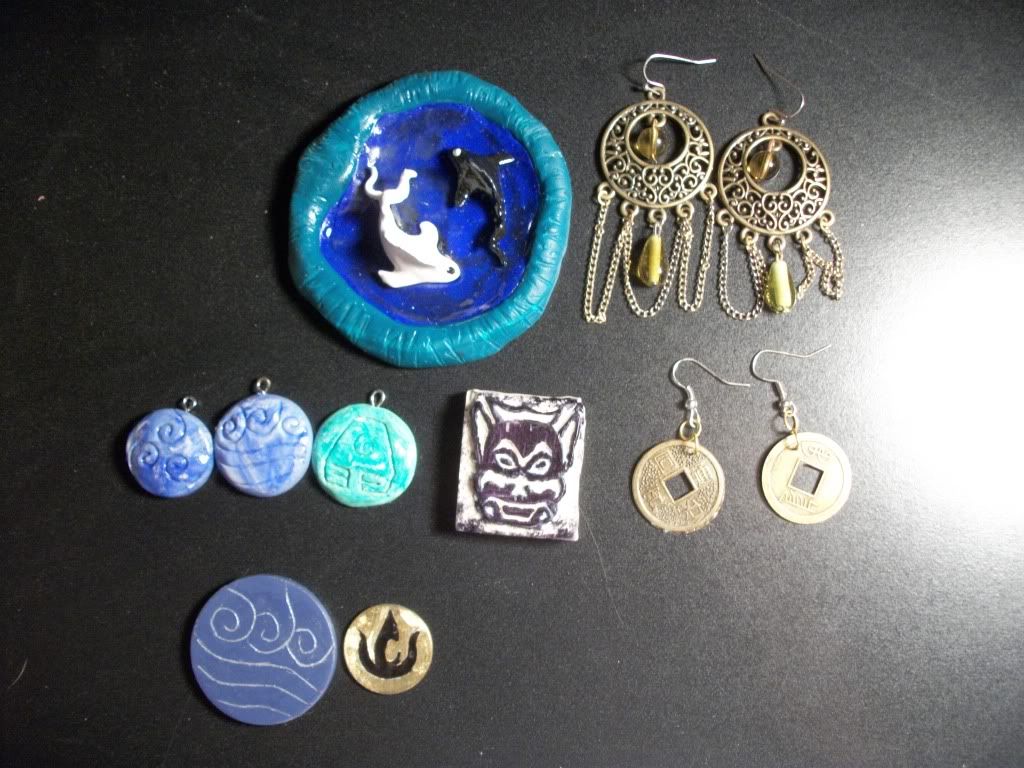 I absolutely LOVE everything! Here are the close ups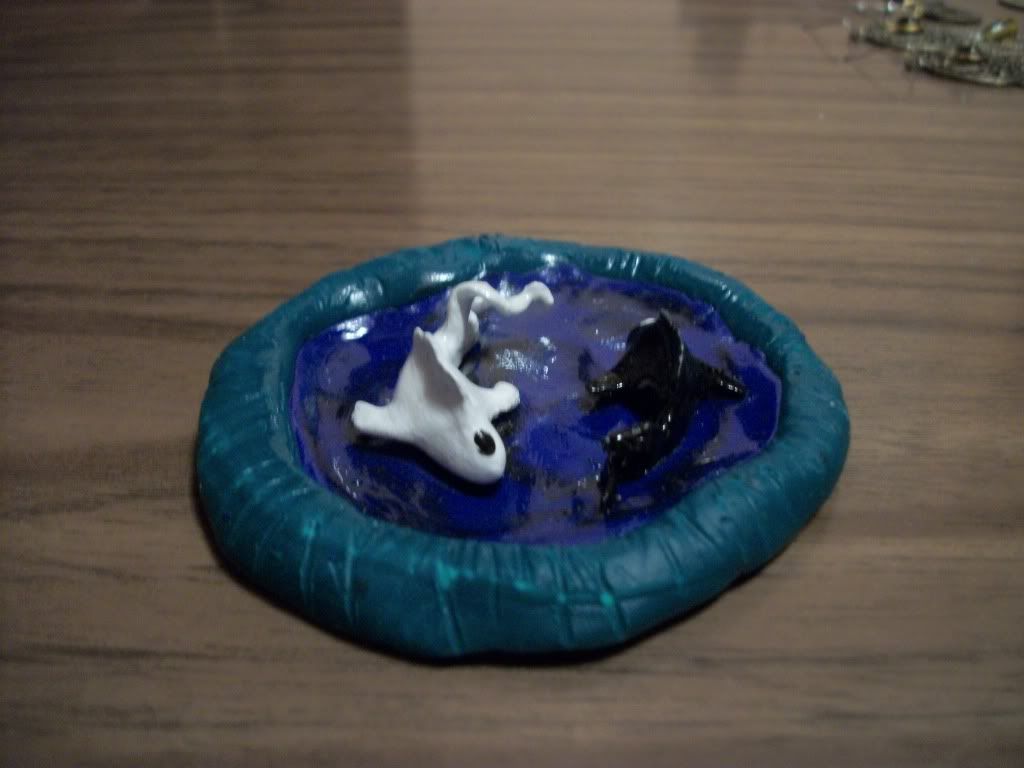 First off, I received my very own little spirit oasis! How cute!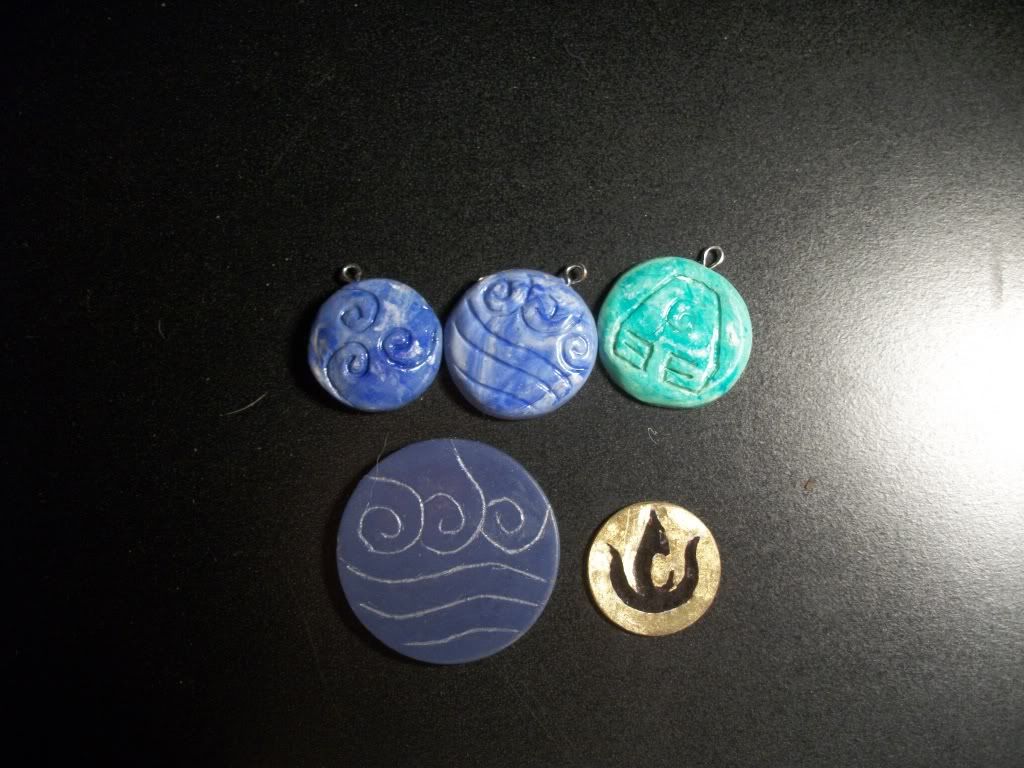 Next I received water and fire nation coins and these nifty little pendants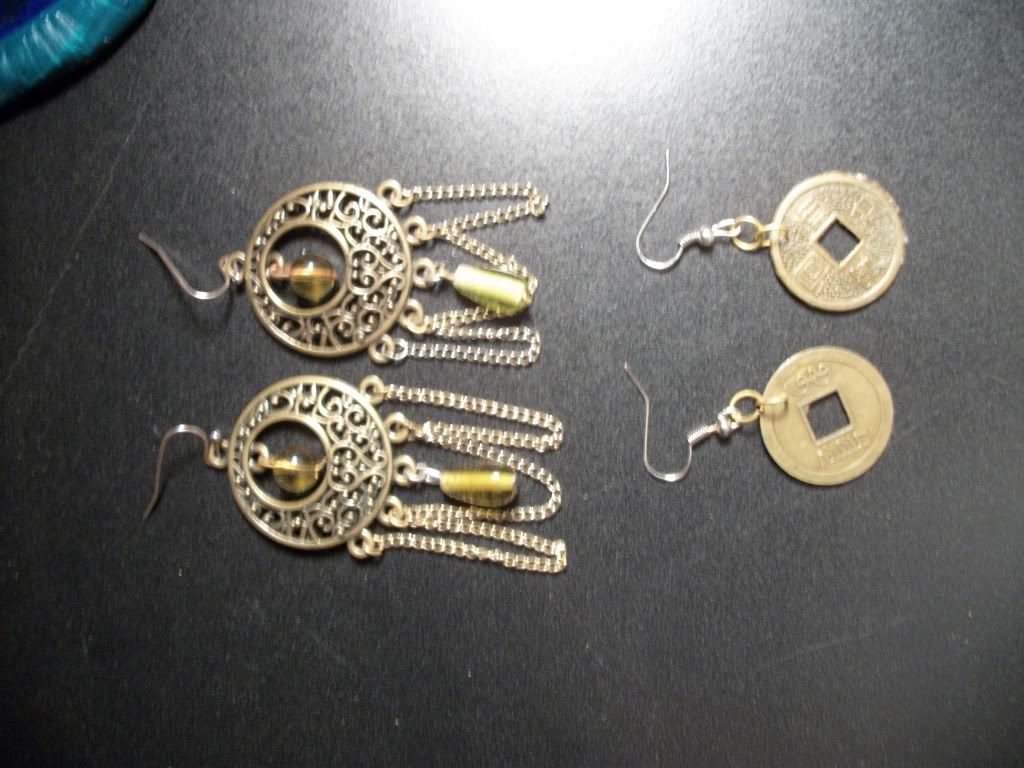 I love these rad earrings, they are definitely earth nation all the way!
And lastly, my favorite piece from this swap, a Blue Spirit hand carved stamp!!
She mentioned a lot of these crafts were new mediums for you, and I think she did a great job! I couldn't have asked for a better partner for my first swap! Thanks a ton!