inspiration:
http://familyfun.go.com/recipes/pirate-ship-cake-686286/
i used playmobil toys to decorate, and various candies. not perfect, but my son was happy.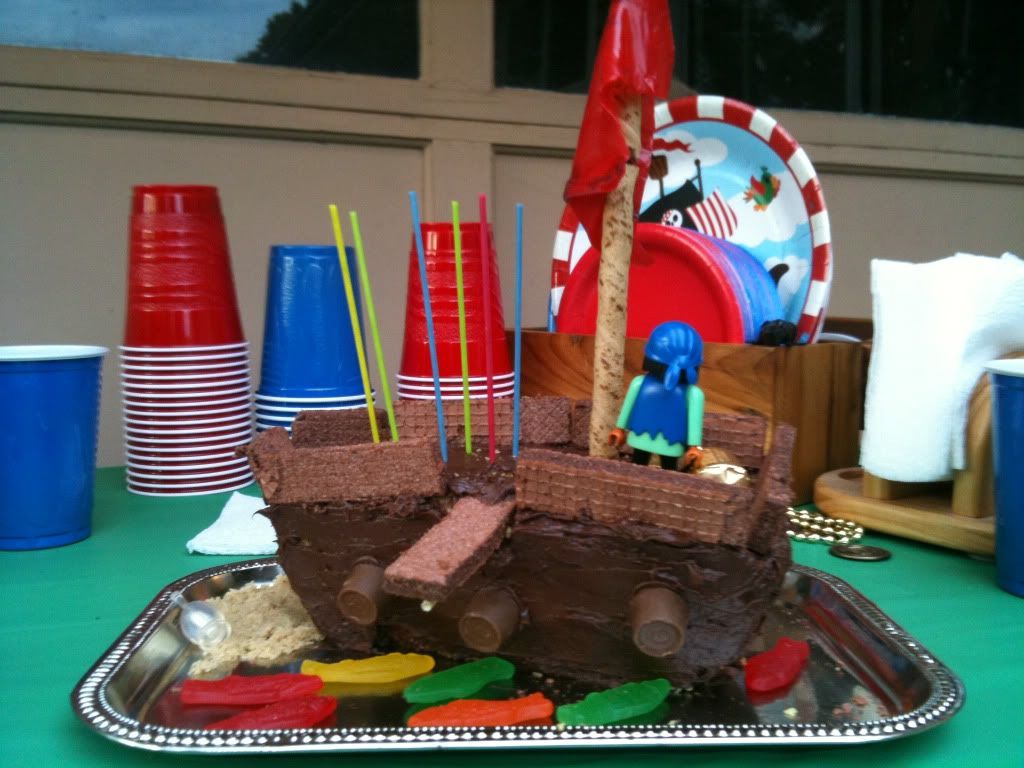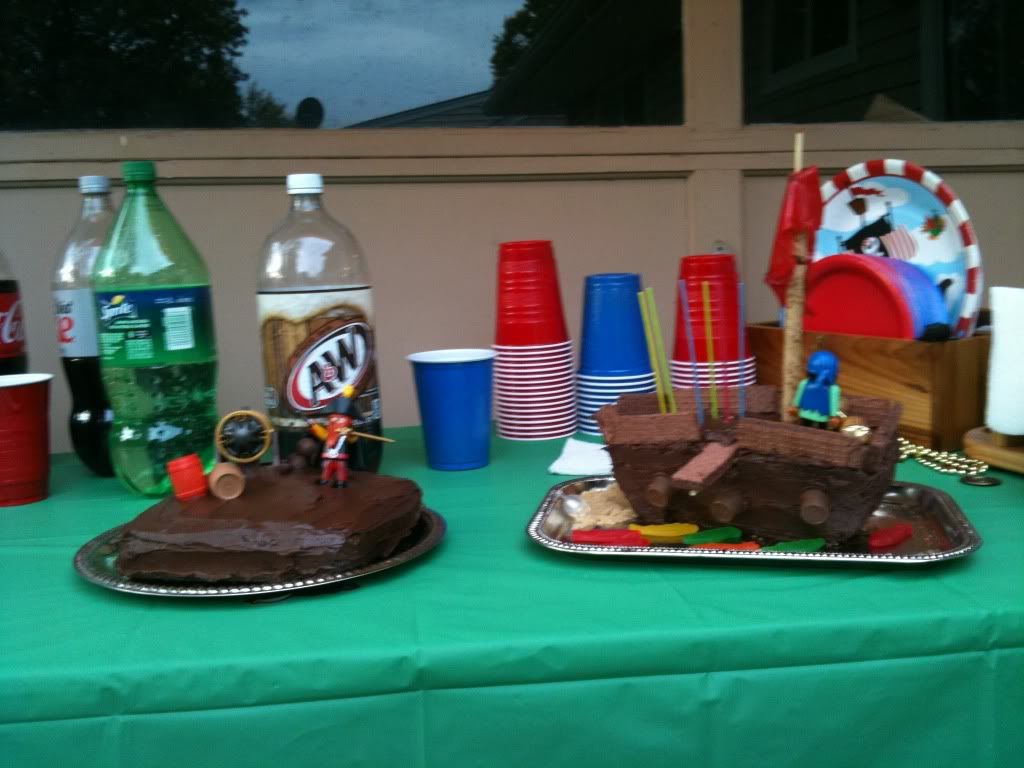 i'm no betty crocker. and discovered chocolate cake doesnt like to stand on it side. so, i made a seperate flat choc cake, and the ship was made of white. the flag was a fail, but at least it was edible. i used brown sugar as sand, some swedish fish. used rolo's as cannons, wasnt able to put the candles in them. used wafer sticks as the railing. and a pirouette as the mast. i put a dowel rod down the center to keep it standing straight. but it didnt break in the right place.