Angelcallie - You are very welcome! Sorry again for the lateness, but I'm very happy that you're enjoying everything!
mindboggled - Thank you so much for the compliments. The bookmark is my favorite out of everything - and I agree about the adipose thing. XD
My partner was cursive_queen, and I got my things a few days ago - I just haven't had time to post yet. She sent me some really wonderful things! Please excuse the shoddy photos, I took them with my phone and the light in here isn't really the best.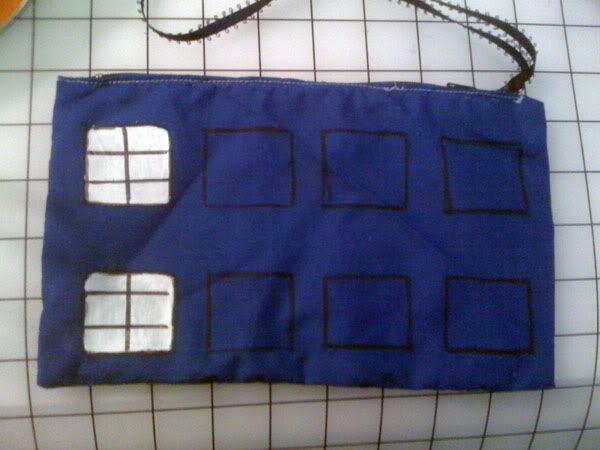 Little zipper bag that looks like the TARDIS. I carry big purses so I've been using this to keep my important stuff together so it doesn't all sink to the bottom and get eaten by the black hole that lives in the bottom of the bag. This has been so useful!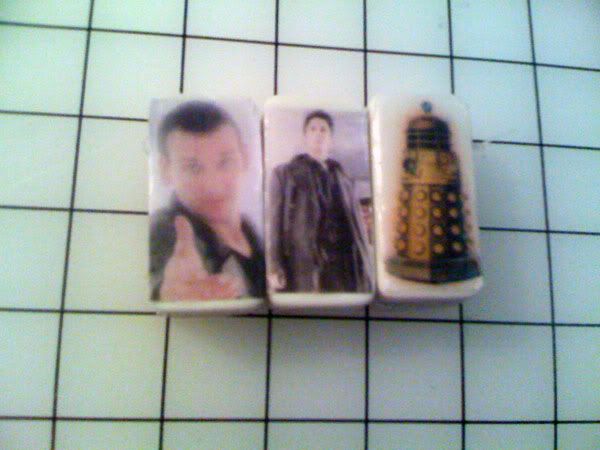 One half of the super cool domino bracelet with characters from the show. I _love_ this bracelet. I've worn it out a couple times and had a lot of people comment on it. Some even recognized the images.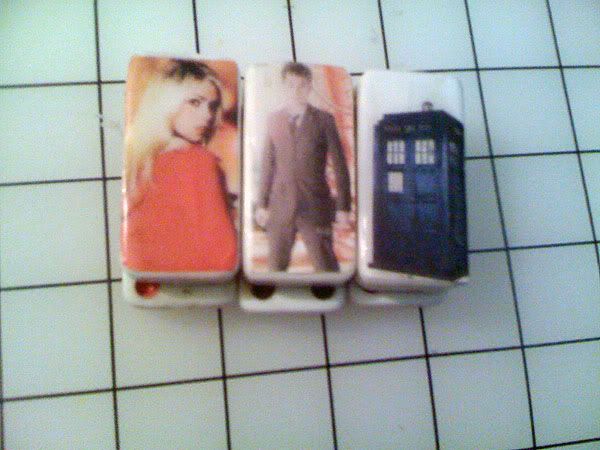 The other half of the bracelet.
My favorite of the bunch - a cross stitched portrait of David Tennant as the 10th Doctor. This is so beautiful, the picture doesn't do it justice at all. I've put it on my desk next to my computer monitor so I can look at it all the time.
Thank you again cursive_queen! I love it all! *squish!*
Stephanie C.