I got a new netbook a few weeks ago, and knew I needed a case for when I throw it in my bag. I am working on a shoulder bag, and used my leftover material to do a case. No pattern, and I'm pretty happy with how well it turned out!!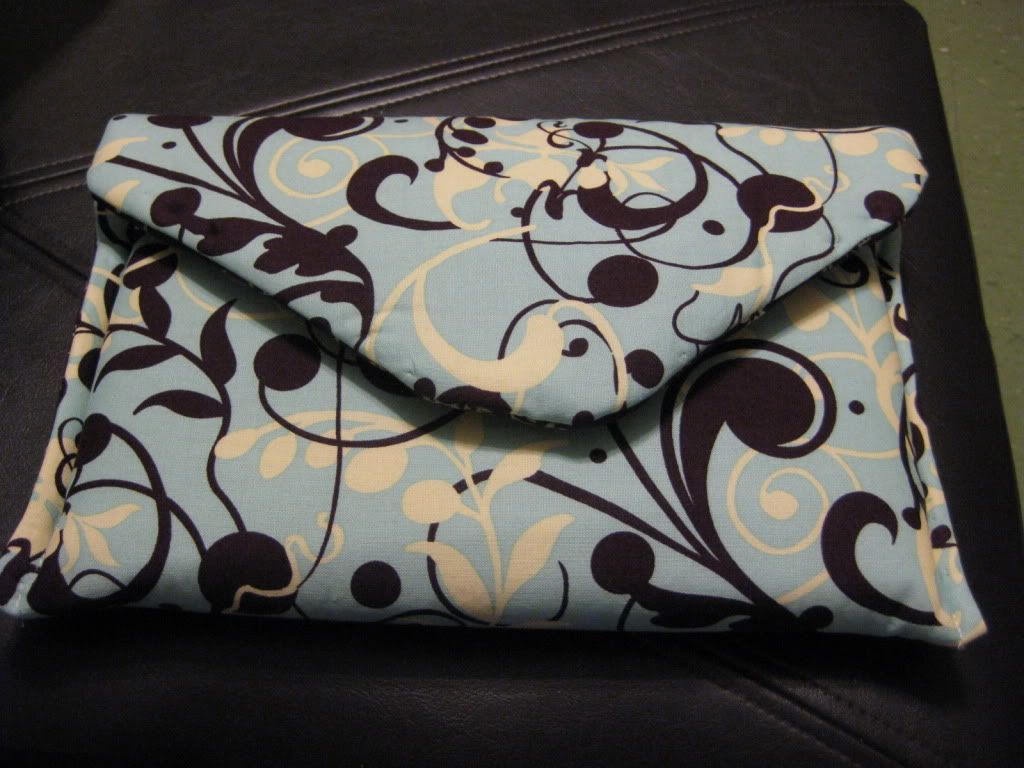 All closed up- I figured an envelope-type case would be easiest to construct.
All cozy and safe!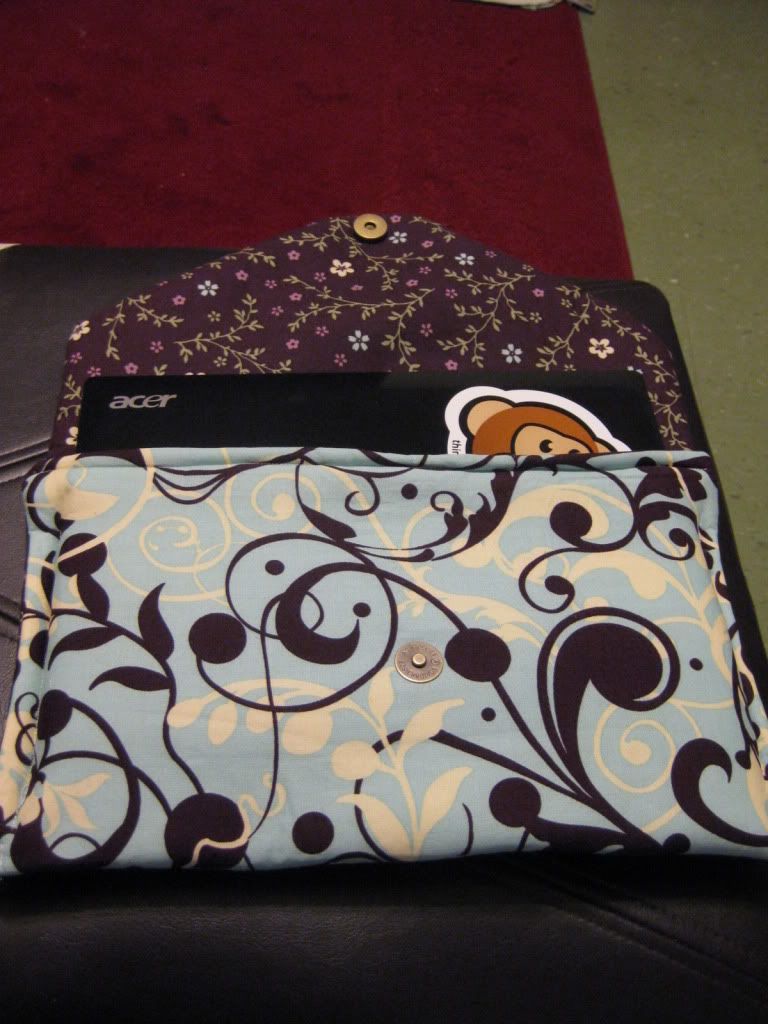 Peeking out!
I've been in a brain funk/creative slump lately, so it was nice to get inspired and creative enough to do this!