I had more Beatle-y fabric leftover, so I decided to make a case for the many DS games my friends have let me borrow. 2nd project without a pattern!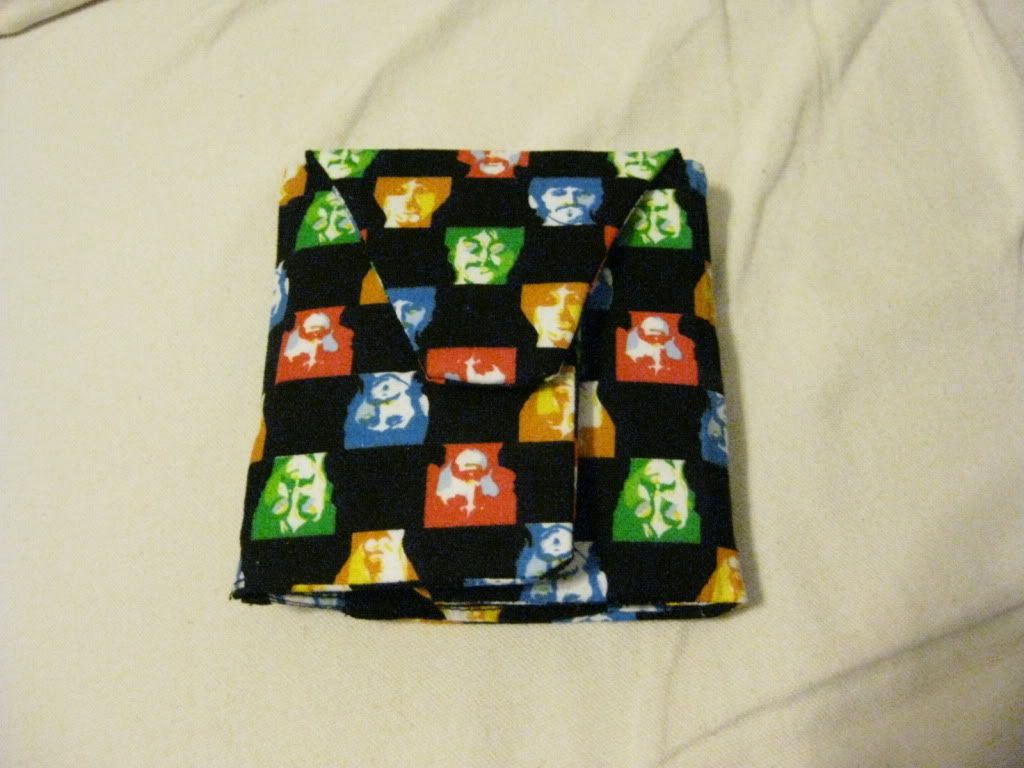 It is about 4" by 5" when closed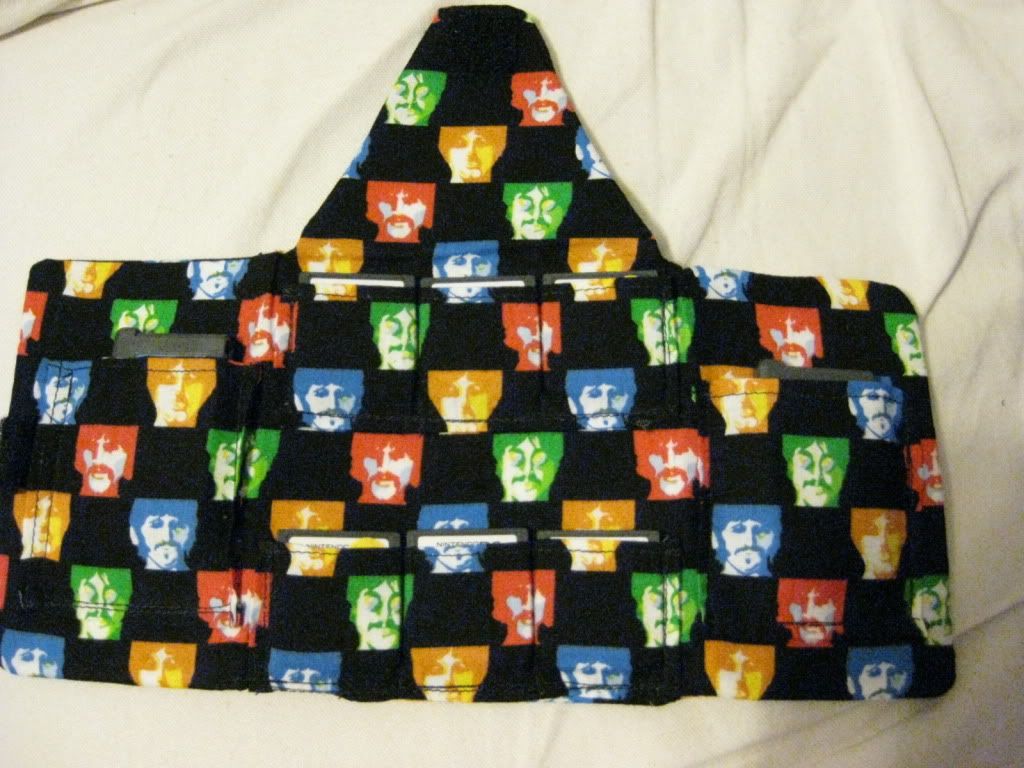 And this is when it is open! There are slots for 6 small games, and the two bigger slots on either side are for GBA games.
Thanks for looking