I just made this bag and I love the shape! I have been on a tote bag making kick lately, but I saw a cute bag on Etsy with this shape, and looked and looked and made a pattern and HERE!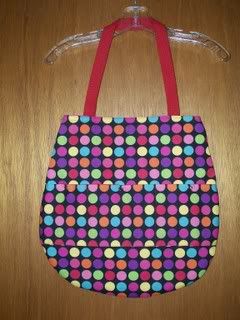 It is 16 inches by 16 inches, a good size for me. I made a smaller one, but it did not fit to my scale, since im a big girl. It has three pockets up front with snaps, a velcro closer. I love it, I would buy it if I saw it in a store!
Also, a mini heart patterned hobo with a zipper that I have not quite got the hang of yet.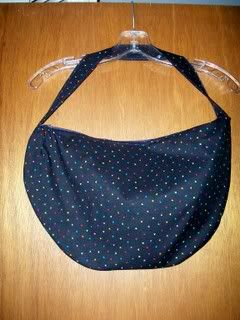 I do not know if I posted this one yet, but I made it for my little sister for school. I hope she likes it, she is 14 and very hard to please!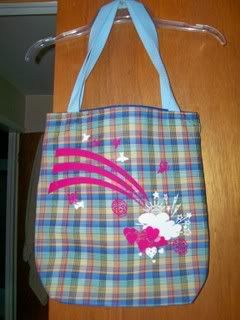 I love the pattern on the front. It was an iron on I got at Jo-Anns.
Thank you for letting me share!