I feel like it has been FOREVER since I posted. I have a few tees I want to share that I reconed, with more to come!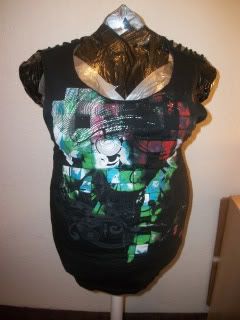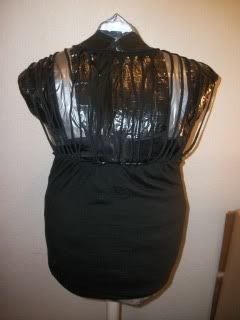 I cut the back into strips, and took a piece of elastic to rein it all in. It is simple and sexy.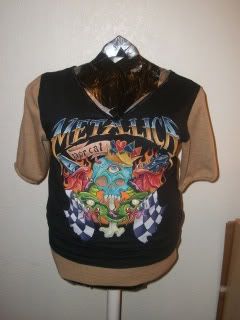 I took this tee and added a sweater band at the bottom, sleeve and made it into a v-neck.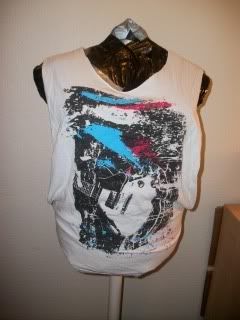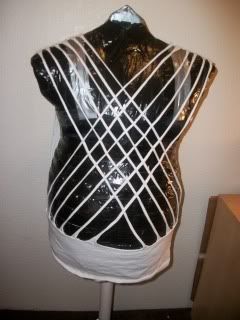 Isnt this fun? I love the diamond effect in the back!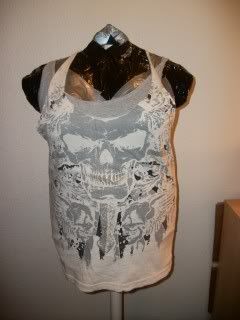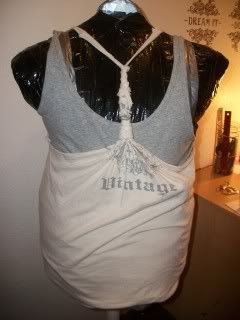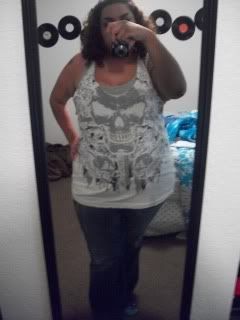 This is simple to do and fun to wear!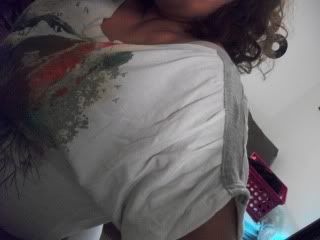 I only got shot of the sleeves with this one! It is a Bob Marley tee that is tunic length and hangs off the shoulder, I will post more of this one!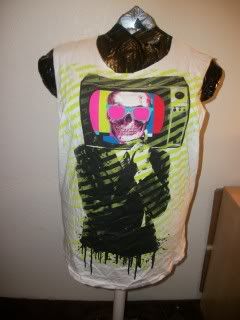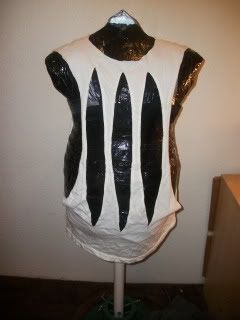 All those little diamonds have lace in them, it is very cool on.
Thanks for checking me out! I will be on here more from now on, I love seeing what all your curvy ladies make!