So I am finally posting pictures of the lovely hoops I received.
The first is straight from my pintrest! I literally LOL'ed when I saw this. It's from Sandroo.
The next is an homage to my love of Banjos....well my obsession really.
Made by Pupper!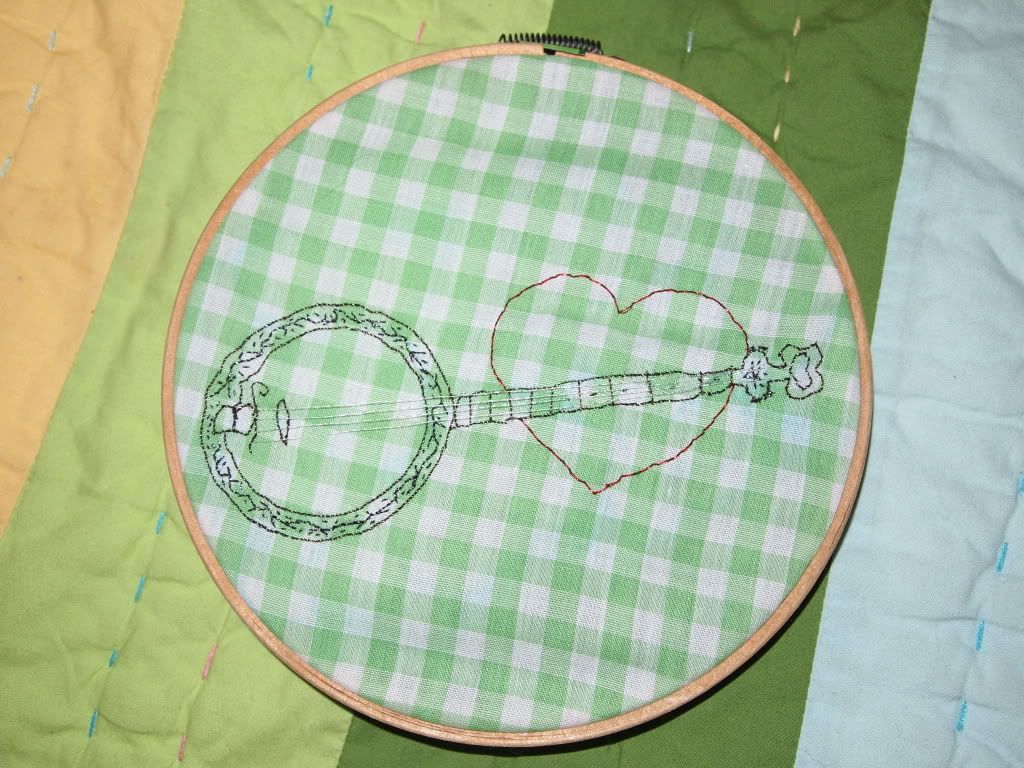 Thanks so much ladies. They are already making friends with my other hoops on my wall!