A friend of mine knows I like to sew...a lot! She asked me if I'd be up for making a Sally dress for her daughter for Halloween since this particular costume doesn't come in toddler size. I GLADLY accepted her challenge!
Here's the finished product! My friend made tights & arm covers with white tights & black fabric paint.
To make the dress I cut a basic A-line dress out of flannel using the kids measurements. I then used plain cotton to cut out the color blocks that I needed to applique on to the dress itself.
This is after I had all my shapes cut out with fusible webbing between the fabrics. I ironed them together before applique stitching them on with invisible thread.
Here's the start of cutting out the webbing.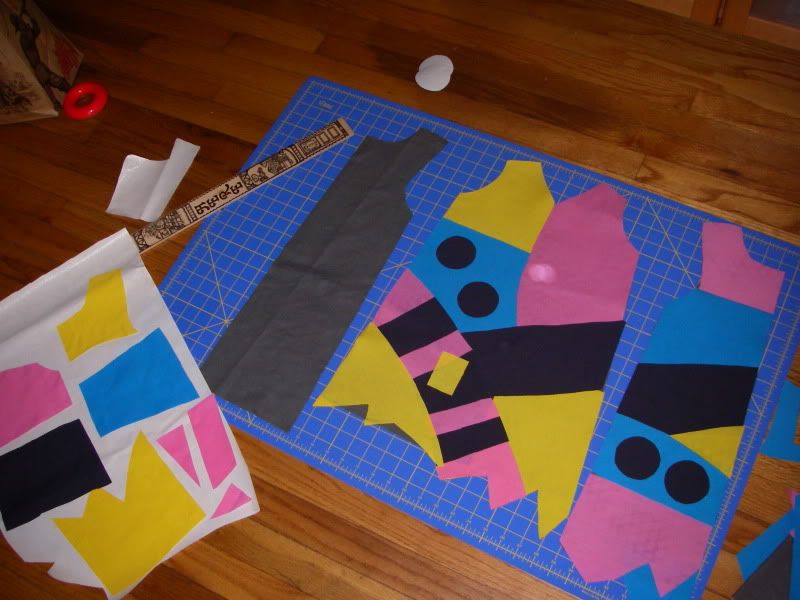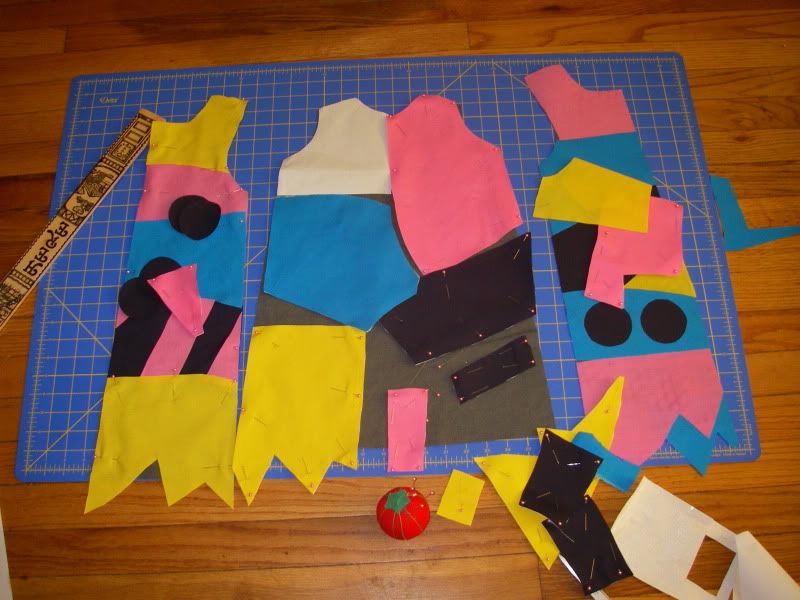 After I had sewn the appliques onto the flannel I used fabric paint to add fabric patterns. I let the paint dry for 2 days before I sewed the dress together.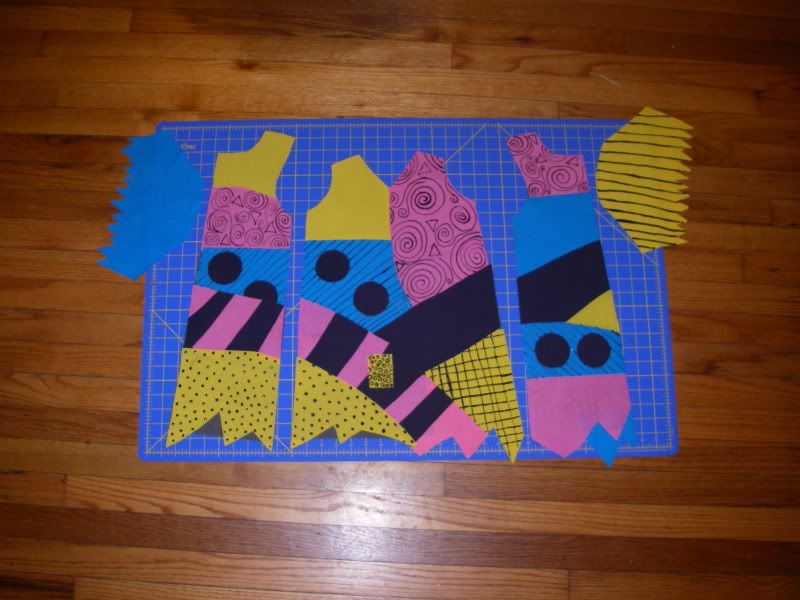 Here it is before I put in the hot pink zipper!!