my most recent attempt with vinyl. i've been practicing my vinyl sewing! i was scared at first, but i like how this came out. i dont' really like the flowers, but i only had the 2 colors. i love the remnant bin!!!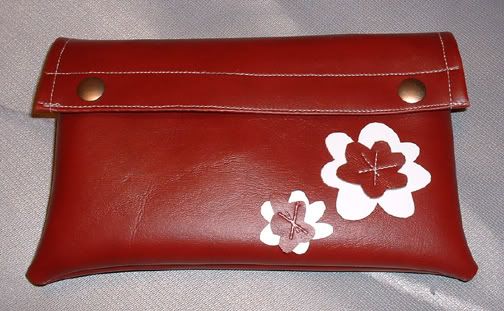 and the inside. excuse my sharpie marks. hopefully they will fade over time!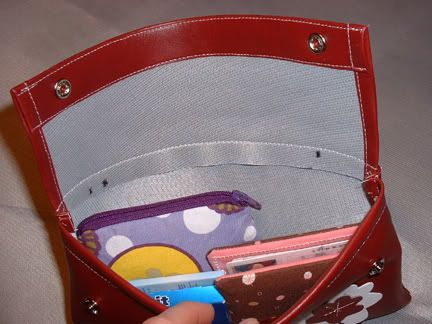 a lacey clutch i've been using to death. (that's why i needed the vinyl one!) and a frame coin purse. i still can't get these right!!!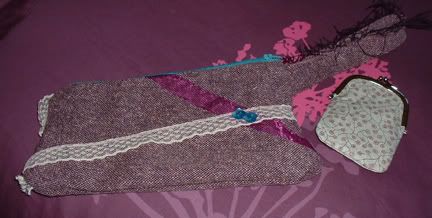 and a bag made out of an $80 skirt that i had to have and of course, never wore! i liked the idea better than the final product. oh well.
thanks for looking!