'K, so this was my 1st swap & I was a tad nervous about the whole thing. After much Pinterest stalking, I came up with the idea to do a jackalope. then I got the message that Pupper likes spring colors & was secretly wishing for a pair of Victorian scissors. While the idea of stitching a 6" pair of scissors was unappealing, I knew I had to do it when I saw a tiny 3" hoop at the craft store.
"Enough yammering Beka, show us the goods!"
action shot: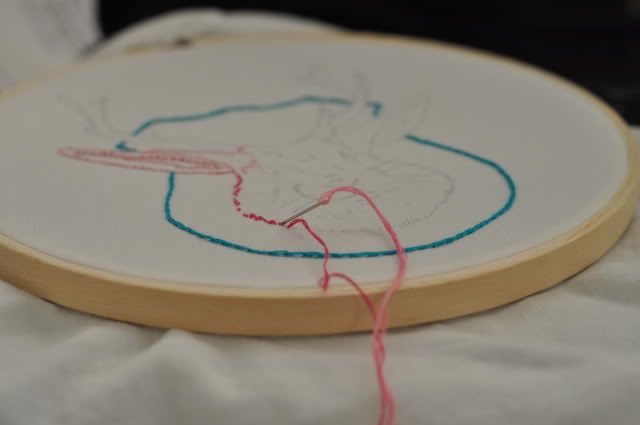 So the little guy's kinda pissed that he got caught. Did you know that they can be quite vicious?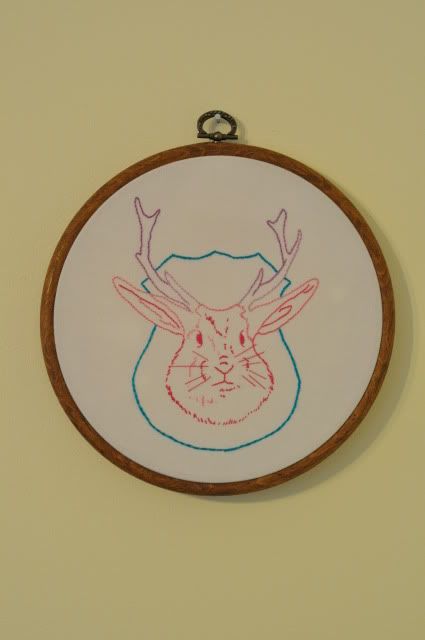 closer up: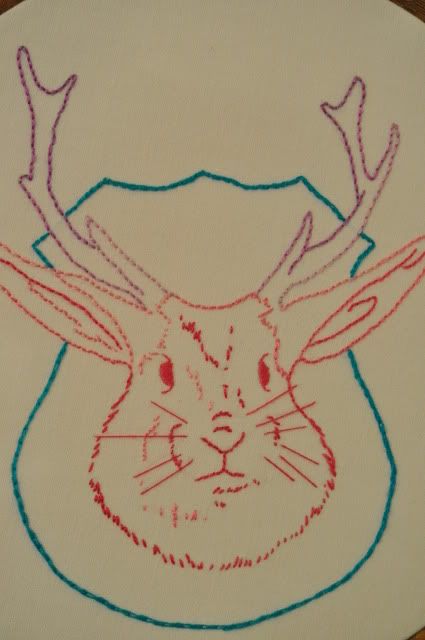 And the scissors:
Some of those stitches are *tiny*. One little thread width apart on the fabric tiny.
C&C welcome.