Hey all:
I haven't posted in way too long/more craft-less computer/but I wanted to share my latest obsession! I'm sick of plain, solid clothes. My house is full of them.
I can't find the post, but sometime ago someone silkscreened an anatomical heart on her hoodie with a dotted line figure heart over it. YUM.
Using a diagram of a heart (I googled heart diagram and ran an image search--I used
www.enchantedlearning.com/subjects/anatomy/heart/labelinterior/label.GIF
as my model), I came up with this: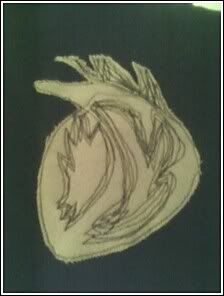 It goes here on the t shirt: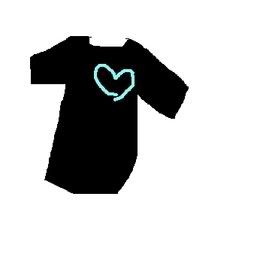 I traced the image on to a sheet of fusible webbing, pulled off the back paper, stuck it to some other fabric (t shirt scraps are great b/c they don't fray as much), and cut out the image from the fabric with the fusible web stuck to it.
I then placed it on the shirt, ironed to place, sewed the patch on with a 1/8 inch buffer, and then created the outlines I wanted with my sewing machine.
Addictive.