My boyfriend's nephew just turned 2 this month, and after looking up suggestions on what sorts of toys are developmentally appropriate for a 2 year old, we decided that a box full of fun dress-up clothes would be just the thing for this bright, imaginative little boy. So over the course of 2 weeks, I made:
A vest made from the (probably out of print) Butterick 4154 (bandanna, hat and star were purchased);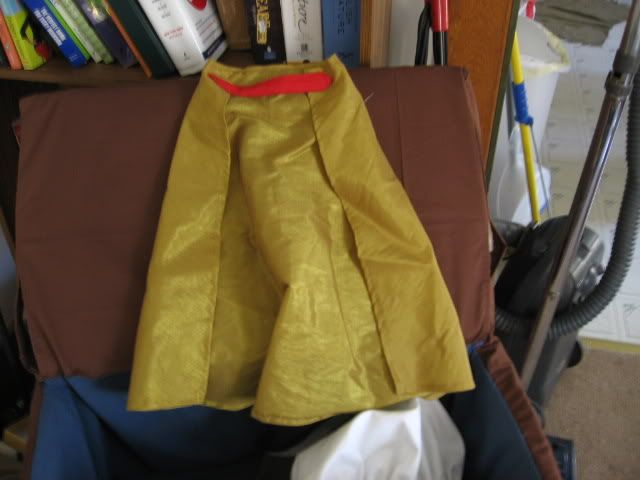 A superhero cape (completely freehanded);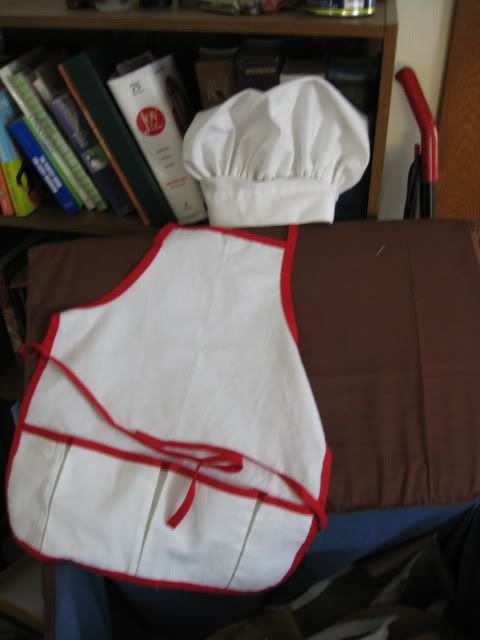 A chef's hat and apron, because he loves to make cookies with mom (made with the (probably out of print) McCall's Crafts 875);
And kitty ears! Boyfriend sketched the outline of the finished ear (for not just kitty ears, he's getting more for Christmas) and I pattern-ized and constructed them.
All of these awesome costume bits (as well as a couple more random purchased items) were stored in a sweet treasure trunk, also designed and sewn by me: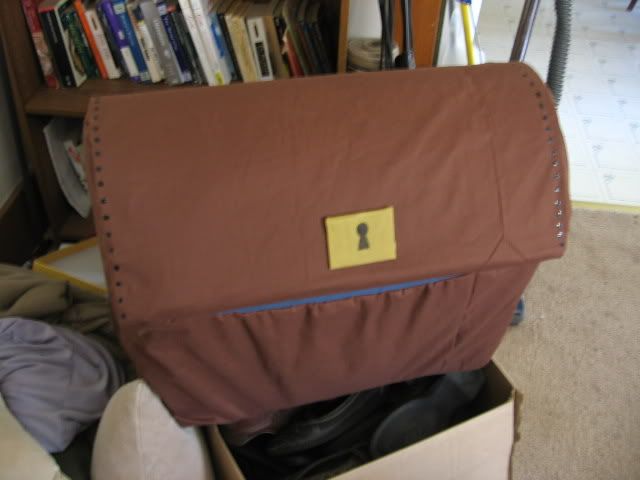 My sewing machine is not currently working, so these were all sewn by hand. (Thank god for Netflix...I've now watched nearly all of Dead Like Me, hehehehe.)
And finally...short stack loved it so much that he wouldn't stay still long enough for his picture to be taken! (lol)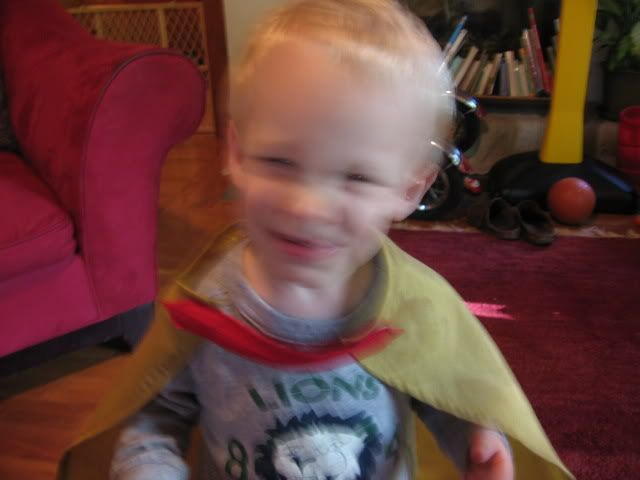 If anyone wants tutorials or anything, just let me know!