i just received the most awesome package from
juliel85
!
i'm expecting my first baby in january, and she made him some adorable little booties: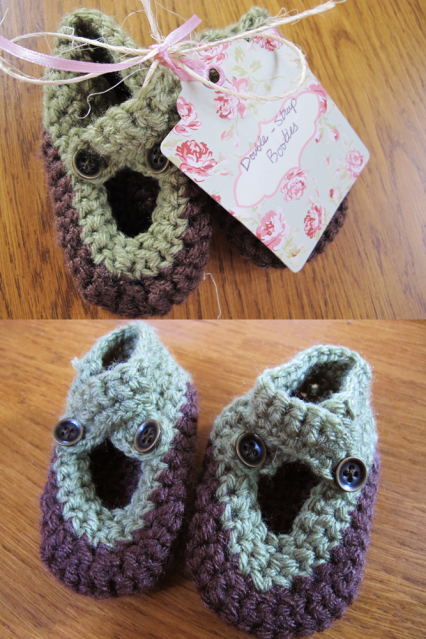 the photo doesn't really do them justice - the green is a lovely warm forest green, and the brown is such a pretty shade of chocolate. they are going to look so cute on my little one!
these beautiful coasters were also part of the package:
they are sitting on our coffee table right now, and i know they're going to get a lot of use!
julie also sent some beautiful teacup cards, and a lovely long letter which i am looking forward to sitting down and replying to in the next few days.
thank you so much for such a thoughtful package,
juliel85
<3
and thanks to
AmazingAlex
for organising this lovely swap. it has been wonderful to be a part of it!