Here are the cards I have received so far: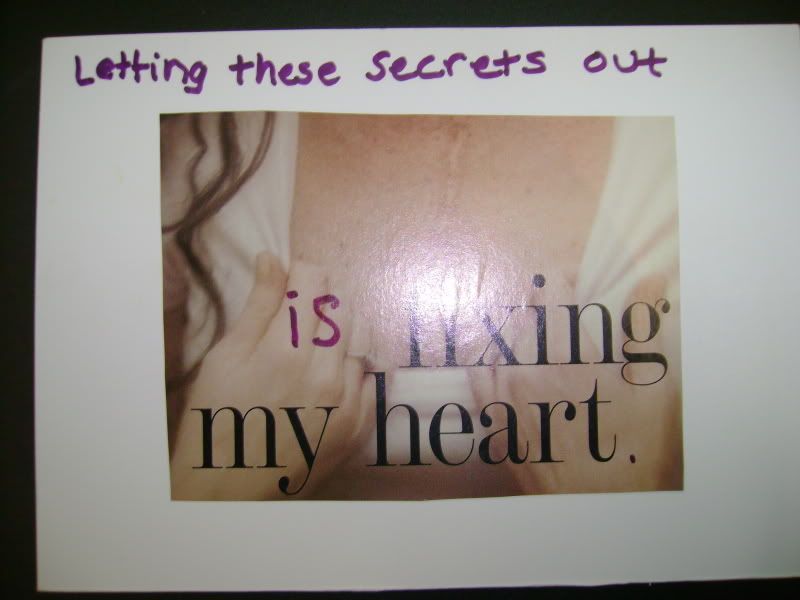 "Letting these secrets out is fixing my heart" Me too, kiddo.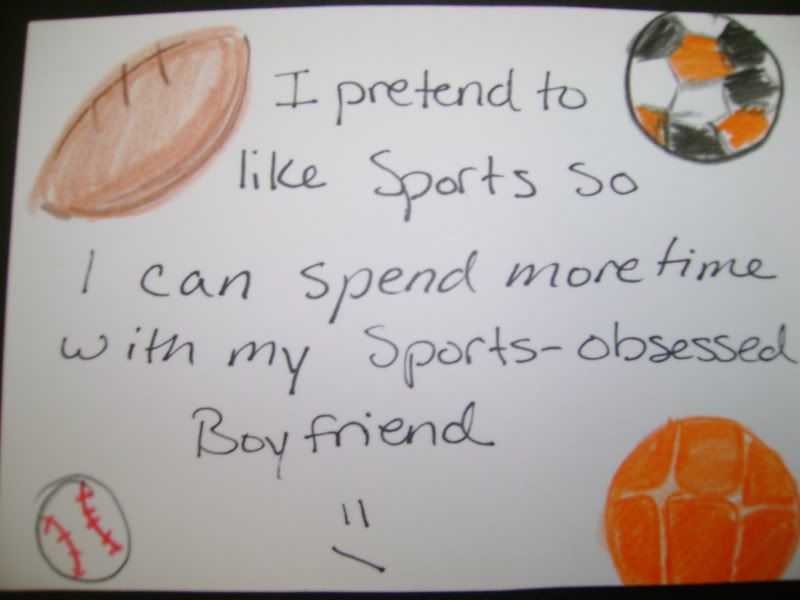 "I pretend to like sports so I can spend more time with my sports obsessed boyfriend" I have to wonder how many people could probably send this same secret. I can't even pretend to be interested....But I do stare him down and laugh while he screams at the TV during a Yankees game..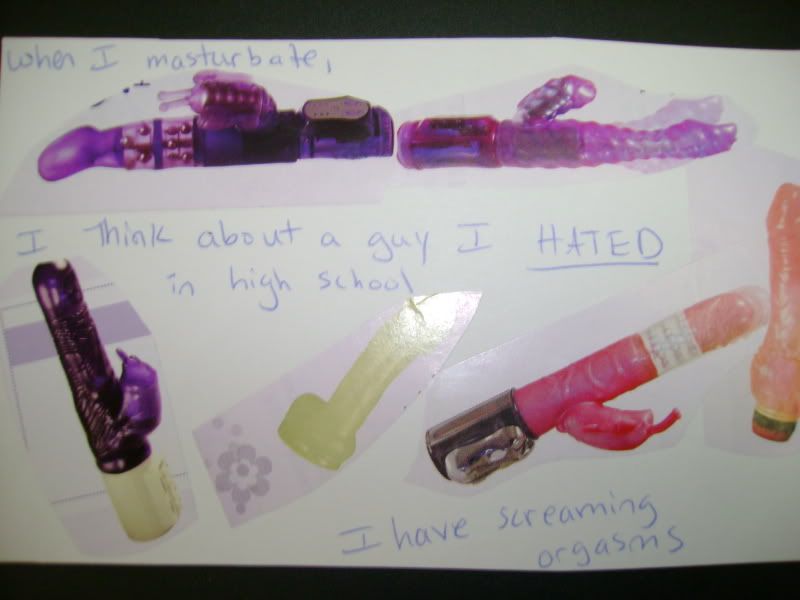 "When I masturbate, I think about a guy I HATED in high school. I have screaming orgasms" I say, whatever works!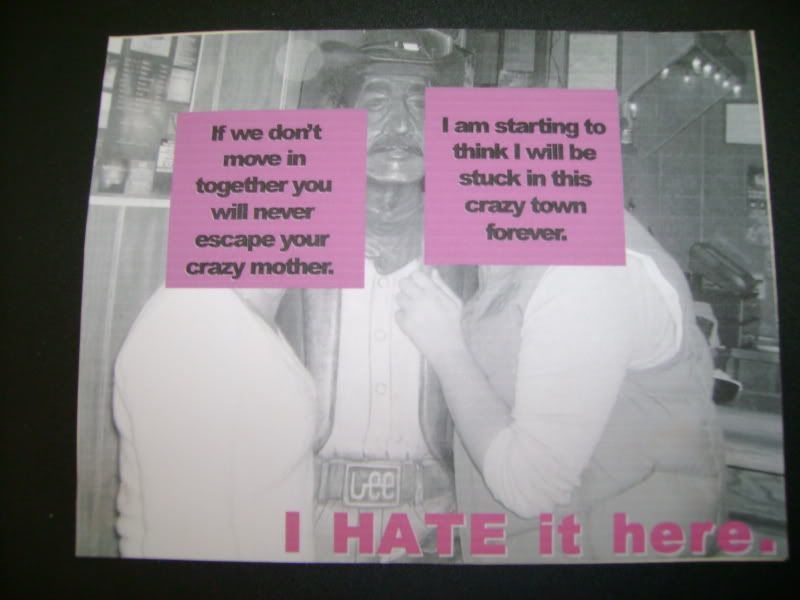 "If we don't move in together you will never escape your crazy mother. I am starting to think I will be stuck in this crazy town forever. I HATE it here." Its only been recently that I stopped hating Richmond...but I am still trying to escape my crazy mother *who just moved here from NJersey to be with my brother and his now pregnant bride*
"I hope that one day I will stop second guessing every single thing I do" Back: "Example, I hate the way this secret turned out, but I'm sending it anyway" I'm glad you did send it.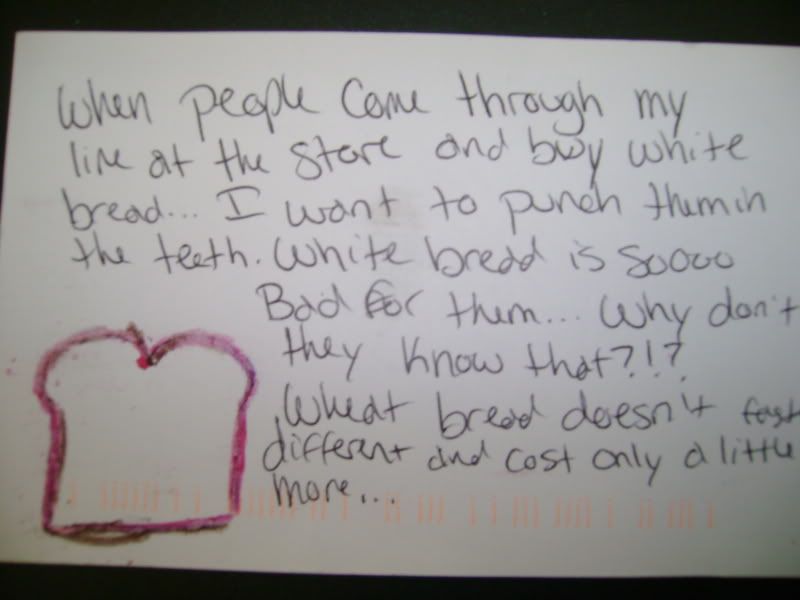 "When people come through my line at the store and buy white bread I want to punch them in the teeth. White bread is soooo bad for them...Why don't they know that?!? Wheat bread doesn't taste different and costs only a little more..." I laughed my head off looking at this one. I eat mostly wheat, but I do love the nostalgia of my Wonderbread sometimes. I do wonder if my Food Lion clerk is judging me inside. ;-)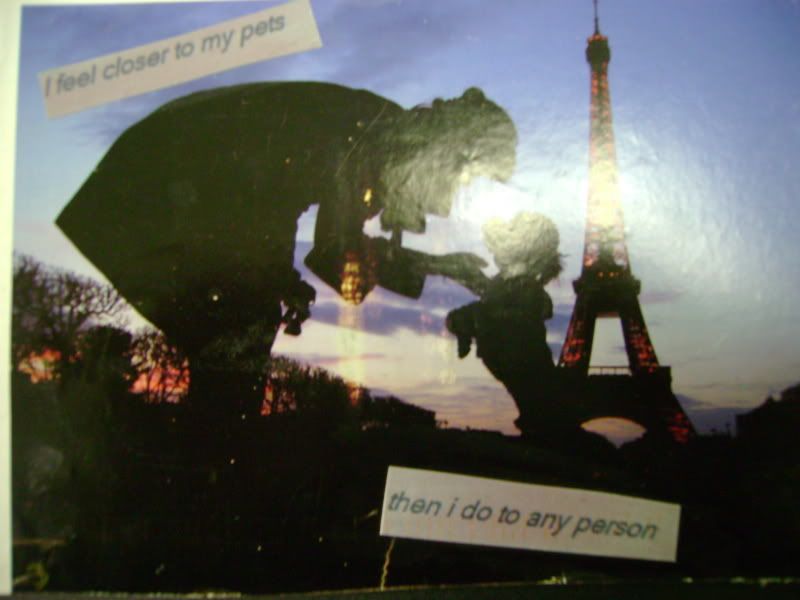 "I feel closer to my pets than I do to any person" Amen my friend---a'freakin'men.
"Sometimes I wish my life had been harder so I'd have more to write about." I'm glad you don't have so much to write about, but I think that sometimes--that maybe my life is just not that interesting as-is.