Greetings, all!
I have been on a baby blanket kick as of late and found a new pattern I loved! After trying the 12-point star, AKA round ripple, and somehow ending up with a giant octagon before throwing in the towel, I set my sights on the 8-point star. And here it is!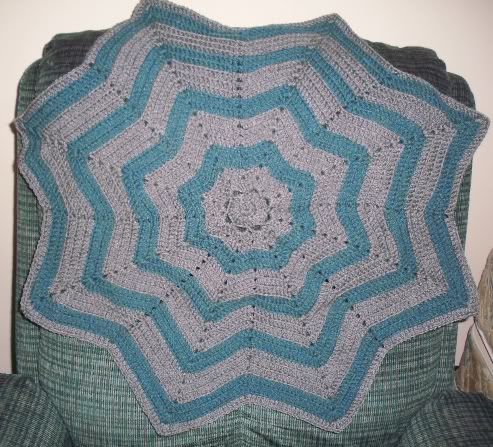 I used the only two heathered yarns I had to make this blanky. I don't recall the exact link to the pattern, but I found it through Google. At the top of the peak it said to do 3dc, ch 2, 3 dc and then the next row to do 2dc, ch2, 2dc; alternating these rows would keep the blanket from rippling. Strangely enough, that was exactly what caused a giant ripple in my first attempt. I soon realized that I needed to do all 2dc, ch2, 2dc, so I ripped out all my rows and began again! This time it turned out great.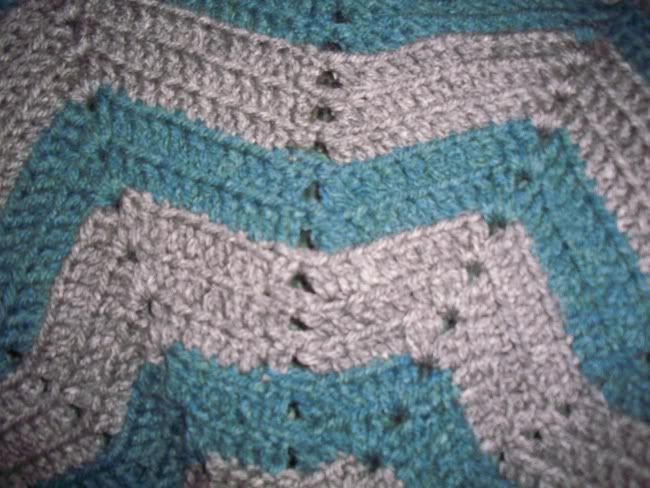 It is 28" across from peak to peak, and 23 1/2" across from valley to valley. I ran out of gray and I gave up buying yarn for Lent, so this is as big as it'll get. I'm working on another now and will make it bigger
This picture turned out a little dark but I think it's pretty, and the yarn looks more true to color: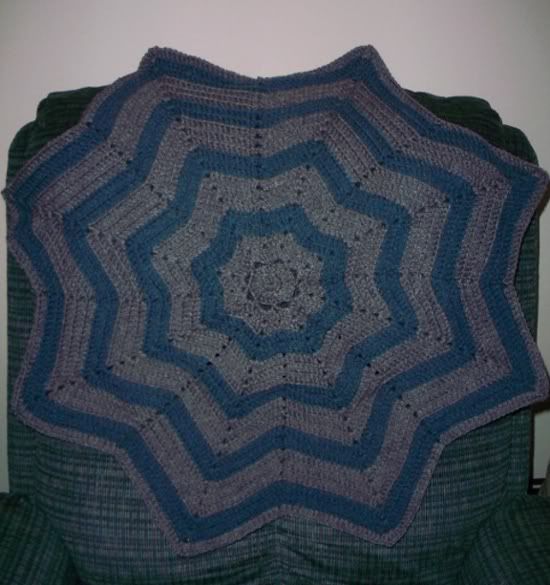 I finished the blanket in about 8 to 10 hours, completing it in three days (I was unfortunately riding to my great uncle's funeral with my parents and this is what I did with a lot of that time just sitting in the car. It helped me to process my feelings, I love how crochet does that.
Anyhow, thanks for looking, and I hope you enjoy!
ETA: I found the pattern!
http://trinketcrochet.blogspot.com/2009/02/8-pointed-round-ripple.html