Sorry for the delay, I just got a spiffy new phone with a much nicer camera, much better for swap pics! I received a T-shirt, scarf, 2 cat toys and bracelet from athenaknits?, pics below:
And my favorite gift, the Social Distortion scarf...I LOVE it!: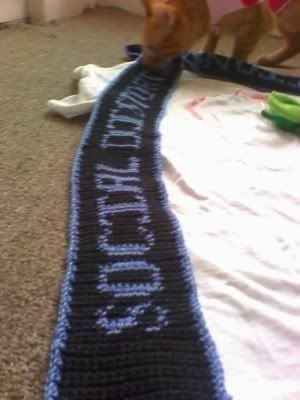 Thank you for everything! My boy cat is playing with the cricket toy right now trying to figure out why it's making noise, so cute!!
um, just *what* is your cat wearing? and how do you manage to keep her dressed? (wondering if my kitty would tolerate a similar outfit)...