Inspired by sewpixie
https://www.craftster.org/forum/index.php?topic=128631.0
, gypsymuse
https://www.craftster.org/forum/index.php?topic=123898.0
(and others on here) and using this tut
http://beadstudio.com/info.php?a=613
(also using the modifications made by sewpixie and gypsymuse)
I made my own tree of life pendant for my mother for Christmas!
But my twist was to make it a family tree!!!!! I used beads depicting birthstones for all of us (mother, father, siblings and grandchildren)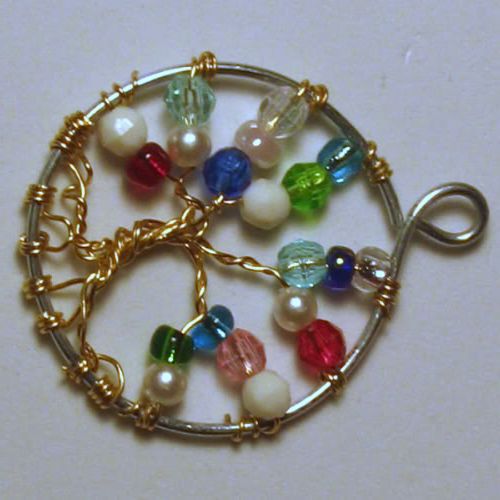 Only problem is - we have such a small family -
I picked 2 beads for each person to make it look fuller
I am so psyched about giving her this for Christmas!
Thanks to all of you who posted such pretty ones and inspired me!!!