Here are some pics of a gift basket I put together for a friend who has just moved into her own place. I wanted it to have a retro girly feel without being too nice (hence the Bettie Page bondage theme) - I bought 4 martini glasses, a set of three black silicone spatulas, photo coasters (into which I put bondage pics) and I made some cloth napkins (black and white with an iron on Bettie in the corner) and a reversible half-apron (using a modified version of april_cocair's circle skirt tutorial :
https://www.craftster.org/forum/index.php?PHPSESSID=b51c7a0ff1038eefe6ff4fe3d4fd2850&topic=12439
). I put everything together in a teal waste basket.
What do you think? Comments very much appreciated!!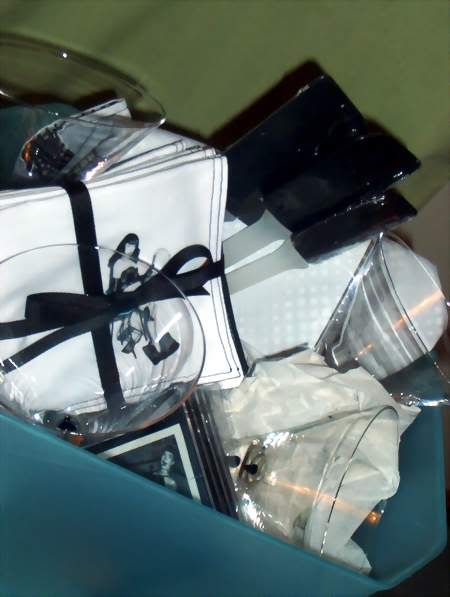 Apron: (front)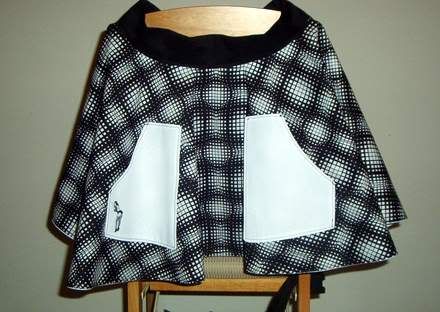 (back)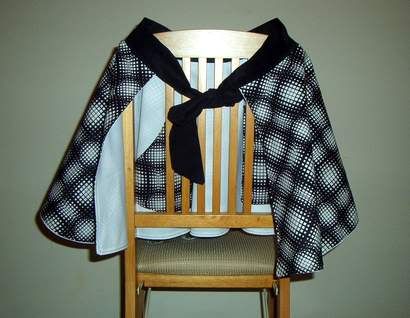 (detail)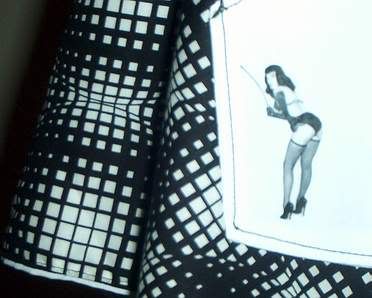 Napkins: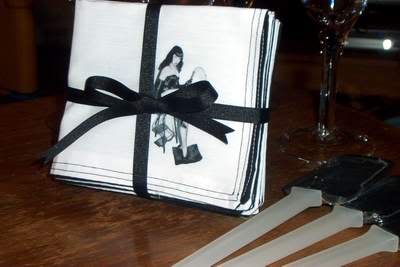 Coasters: