This room has gone through MANY changes since we've moved in only 5 years ago. Here's the latest. Our son, Jonathan, was born on January 11th. This is his room.
My husband and I did a lot of work in this room a couple of years ago. We ripped up an old linoleum floor. Sanded and refinished the hardwood floor. We put up crown molding and baseboard molding. I painted the the room using 2 different faux finish techniques. Then I cut out circles from wallpaper sample books and used them as a border.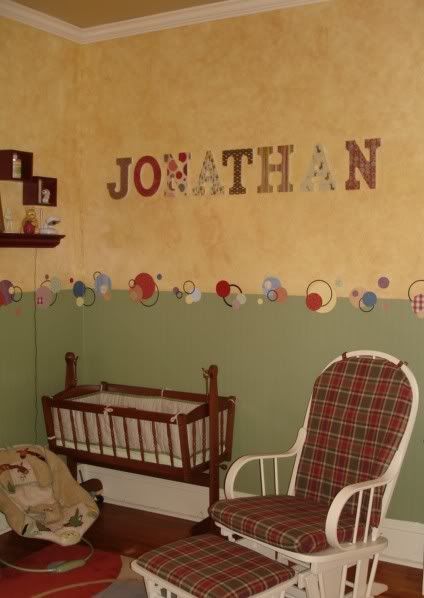 I used a Craftster tutorial to create the letters on the wall.
https://www.craftster.org/forum/index.php?topic=213298.0
My mom got the gliding chair and ottoman for $50.00 at a garage sale.
We painted and reupholstered it.
My mother-in-law refinished the old cradle she used when my husband was a baby.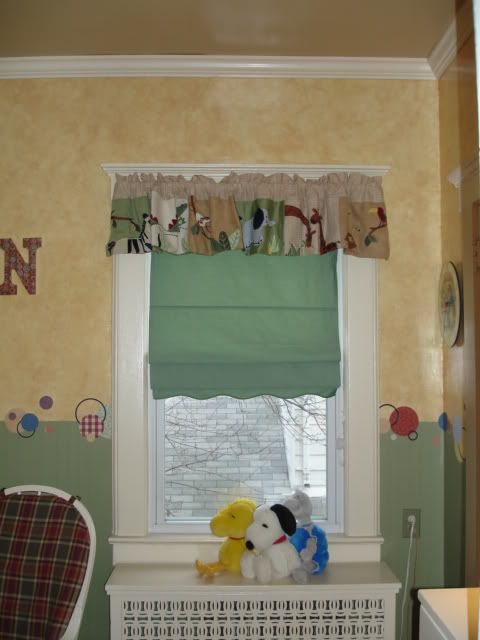 My husband made the dog bed. We wanted to make sure he didn't feel left out.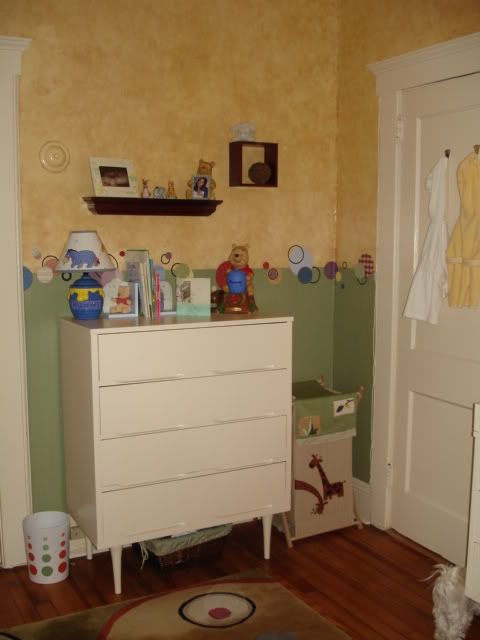 I added some paint to the garbage pail to tie it into the room.
My husband also made the changing table. There is a company that sells them for close to $200.00. I showed him a picture and he made it for free. I love him.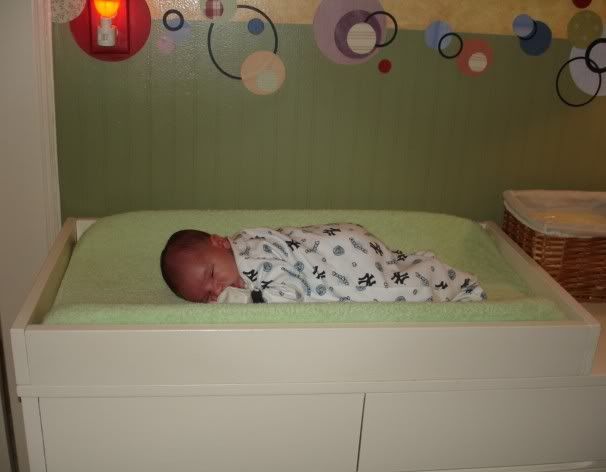 I think Jonathan likes his room.