Hi all!
Well..this project is 95 percent complete..so its close enough!
This is my take on the lovely tassel belt, with instructions from kasihime.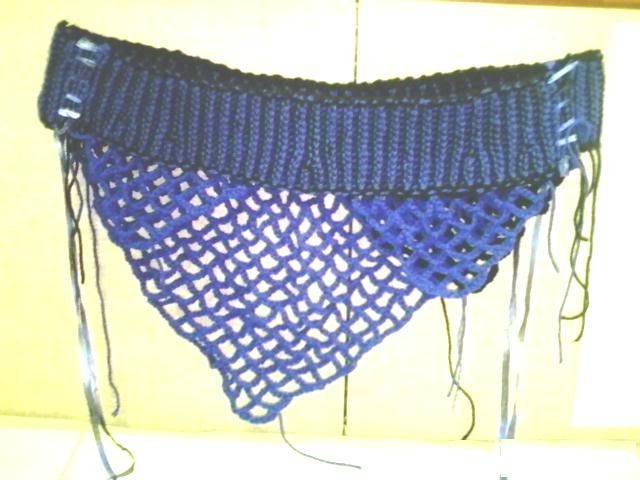 The last thing I have to add are the tassels, but after looking at her original picture, I notice that the cords are spiral. So trying to figure out if they are spiral crochet..done VERY losely, or is it something else.
I also tried to do a close-up of the darts, but my camera is being non cooperative. Samsara was very nice to offer a great suggestion for doing the darts. Basically, you end up doing a very short row, of only 4-5 stitches completely, then go back to the full row you had been doing. I nearly went insane trying to figure that mess out.
Enjoy!