Hey Guys --
I posted this in Home Sweet Home because it's a recovered chair. But I also wanted to post it in here because I got the idea out of a quilting book, Crazy Quilting.
I started with this::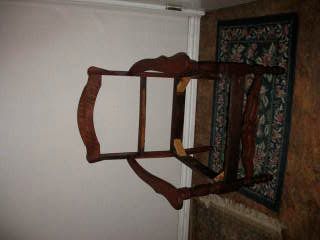 and I ended up with this::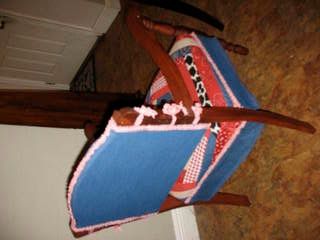 seat detail: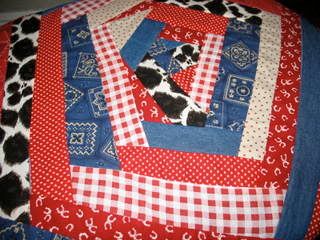 This was my first time doing anything like this - pretty new to sewing and crafting in general. I made some mistakes and learned for future projects, so it's all good. I really liked the way it turned out, although I'm not too into the country type stuff. I made it for a friend so she'd have a pretty place to sit. Love to know what you guys think!