First, let me say that I owe Isewcute a huge THANK YOU! Fr the awesome jar and for being so patient while I post pics and send her jar.
Now, on towards the show!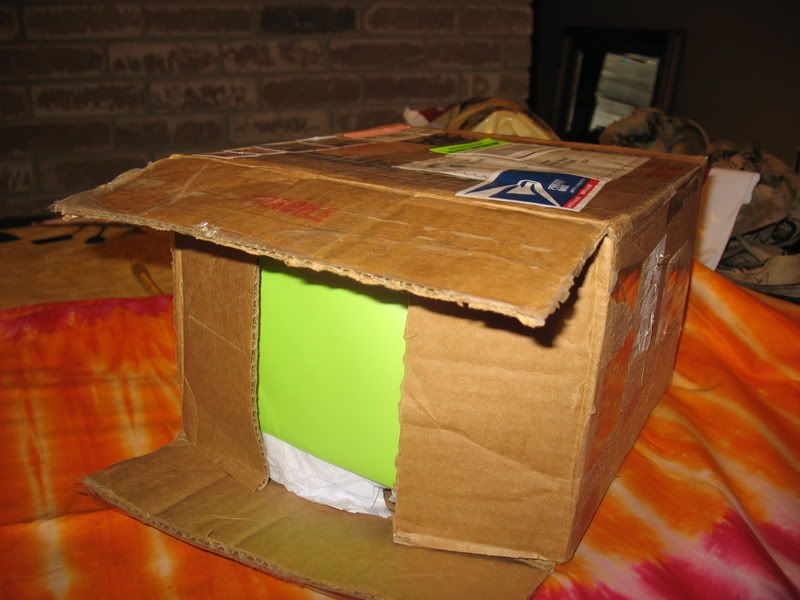 When I opened the box!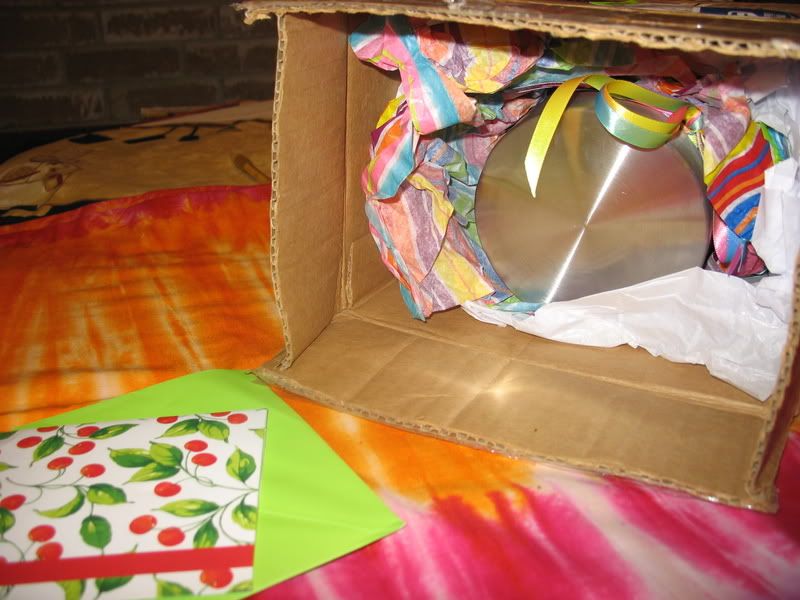 A lovely card and the top of the jar.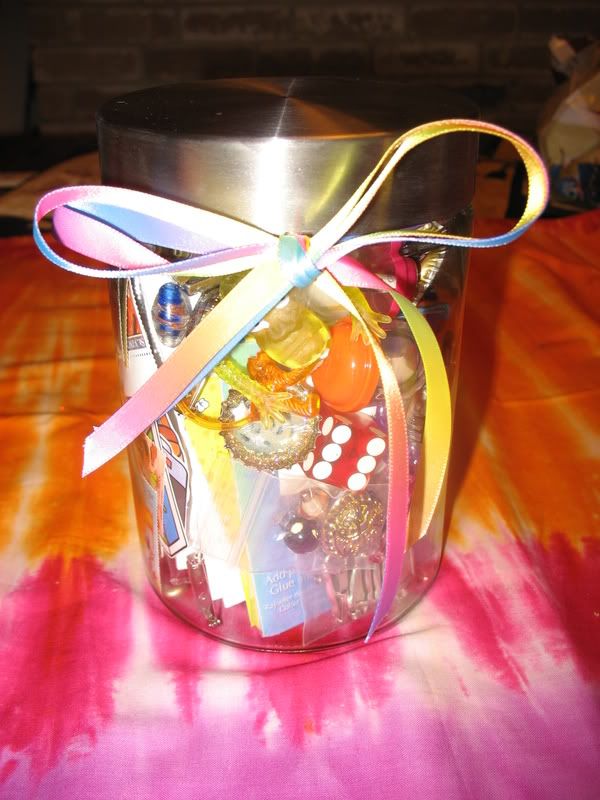 the jar!!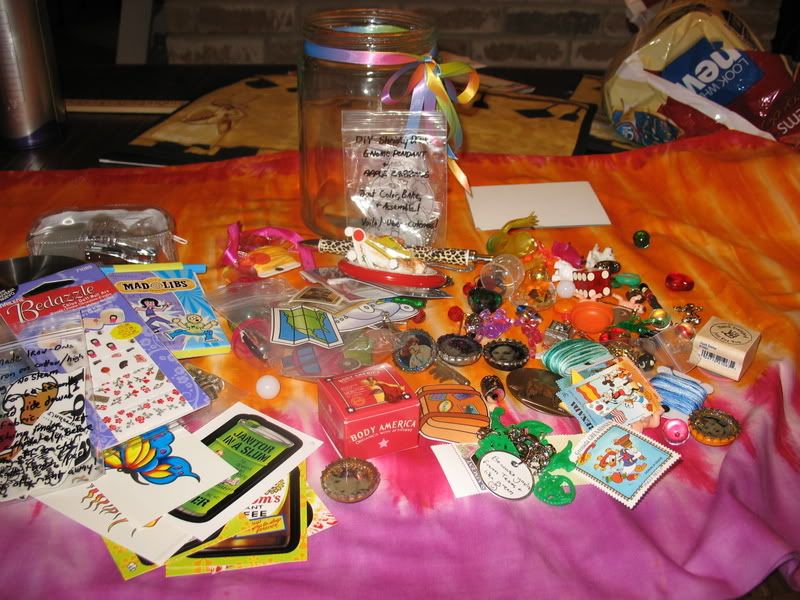 All my loot.
Here are some close-ups of some of my favorite things: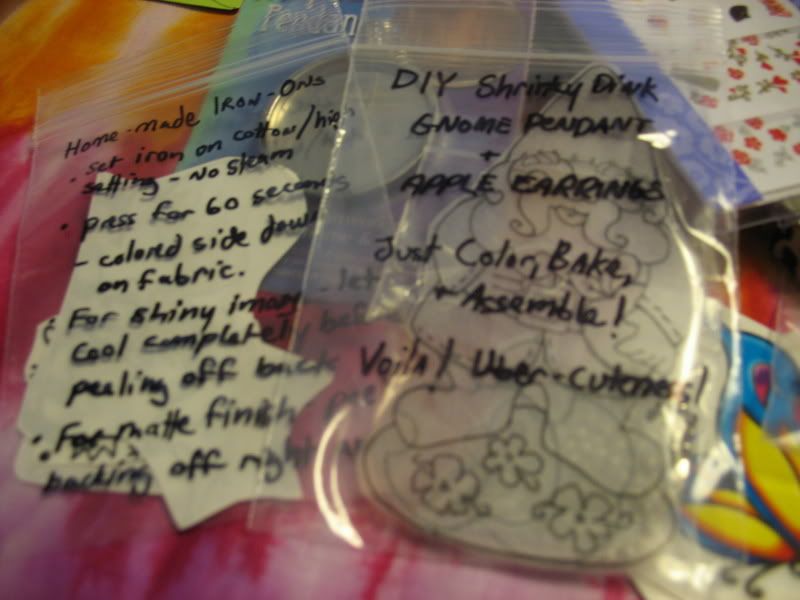 Personalized crafts for me! Gnome shrinkydinks and hand drawn iron on transfers. Cool, huh?!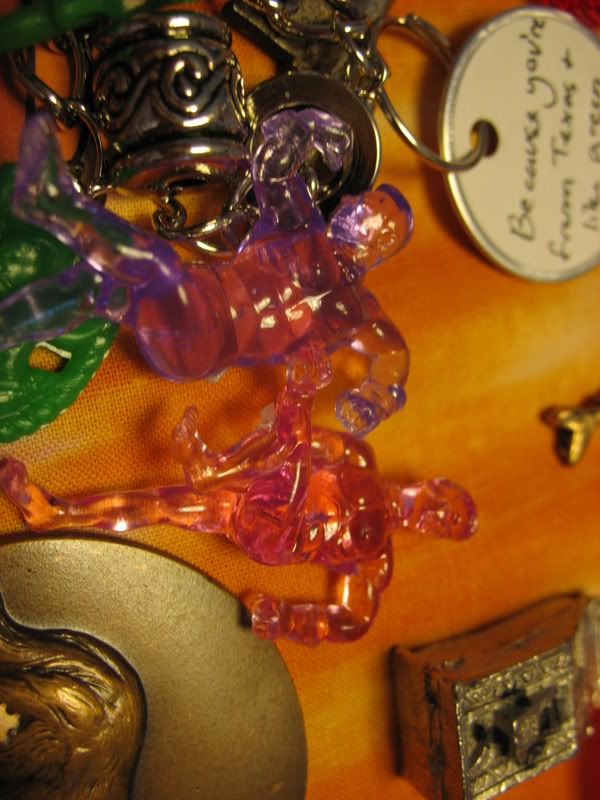 I loved these little sports dudes. When I bravely attempt to try resin (using isewcutes tutorial!), I might see what I can do with them!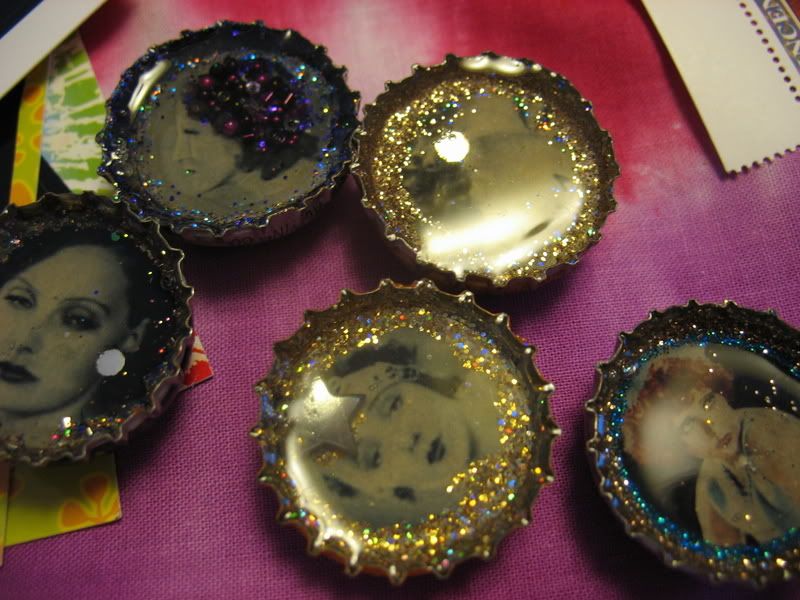 I LOVED these! I've been saving bottle caps and bought resin so I can try this myself. I just love these things and I was so happy to receive them!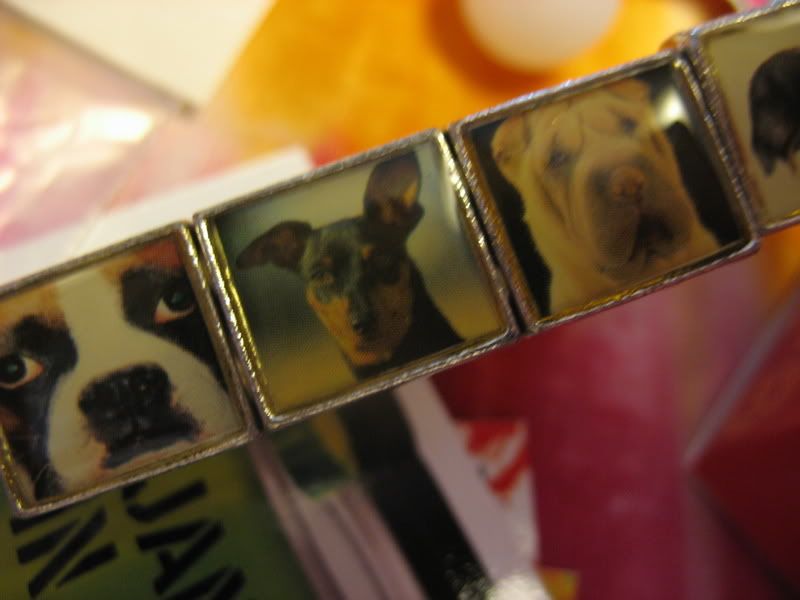 Puppy bracelet. This centered dog looks a lot like my Maggie Moo (check out icon on left <-). She also sent me a couple of jewelry pieces that I can make my own photo bracelet or pendant. Here's a question for Isewcute: Did you make the puppy bracelet with resin? or is that too small? I couldn't tell because it looks so awesome. But, I was wondering if the bracelet and pendant you sent could be sealed with resin?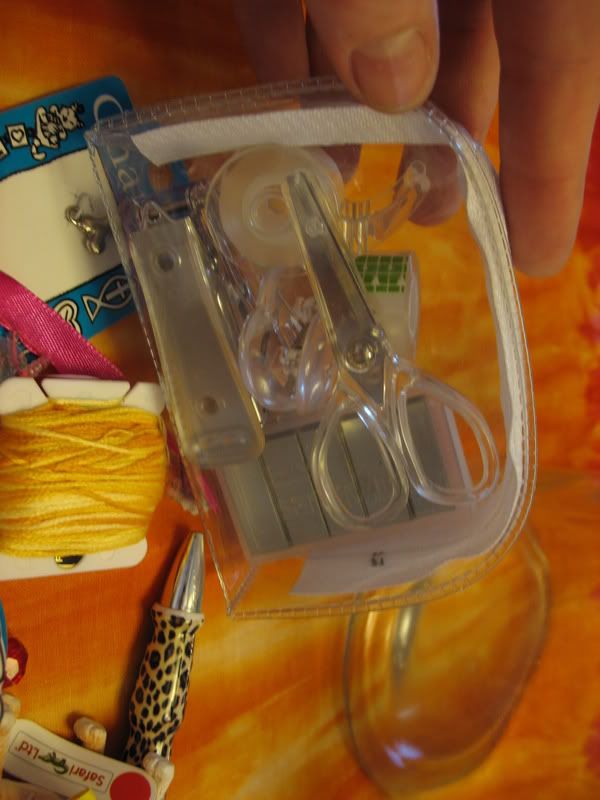 Mini bag of office supplies. I was thinking of keeping this with my scrap book stuff, but I might just carry it in my purse. You never know when you will need to cut/staple/tape!
Last Pic: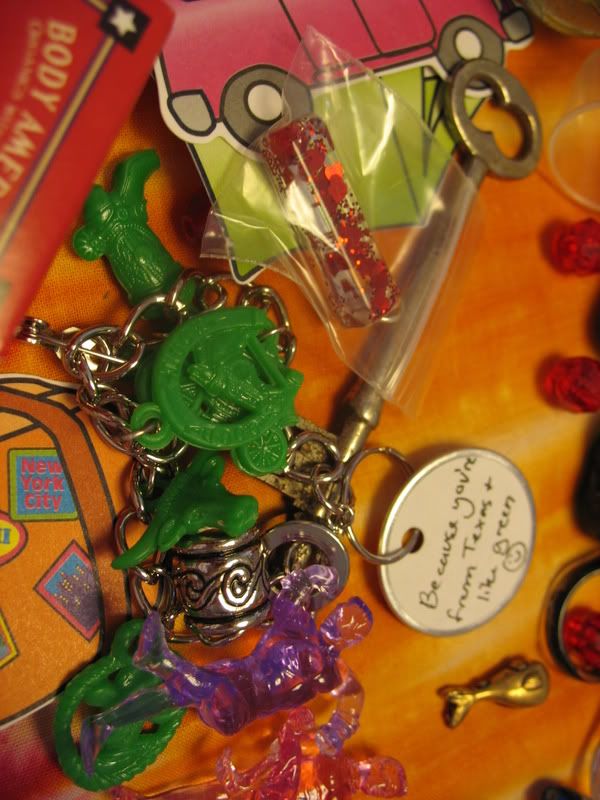 My green Texas Charm bracelet! It's so cool. I love it
)
In addition (what, there's more?!), I got some neat scrap booking pictures, stickers, stamps, and a scrap booking charm. Some other charms and beads, a cool resin charm (you can see in top of last pic), some puppy and kitty figures, mini mad libs, nail decals, temp. tattoos, and just other cool stuff. I really enjoyed my jar, Isewcute, and I'm sending yours ASAP!
sambag