This is my first topic and I would like to introduce myself to the comunity through this tiny decoration items I've made, which are also environmental friendly since they are in fact recycled cans.
These two celebrity portraits by Audrey Hepburn and Marilyn Monroe are supported inside tunafish cans:
and this mini diorama, inspired by Woody Allen's Manhattan poster, lays inside a larger sardine can: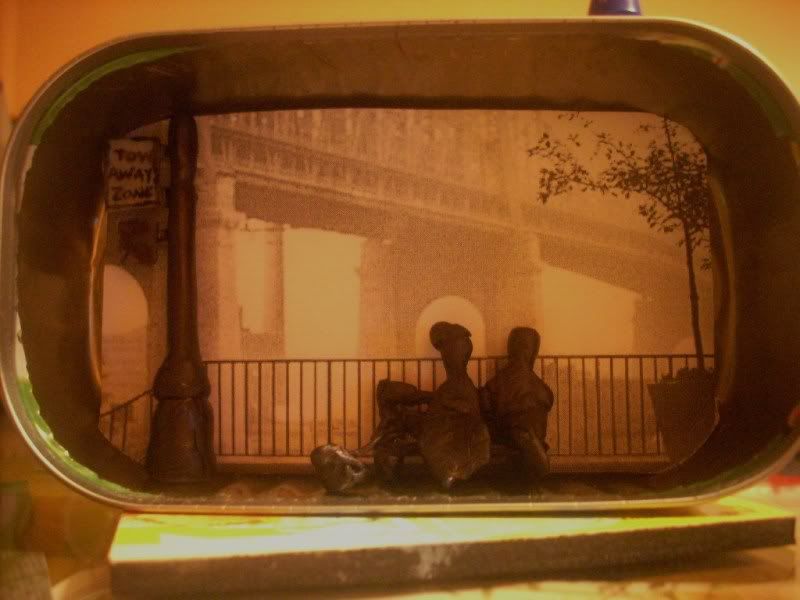 The tiny figures are made in cold porcelain and glued to the base of the can; I used the web to get the pictures and my always trustworthy laserjet to print them, then I just taped them to the bottom of the can once it was clean. Allen and Keaton are in shades but keep their realism still; Hepburn and Monroe on the contrary, are little mices just because.
I hope you like them; our favorite movie stars or the photos of our loved ones can easily make up any shelf or corner in our house that's crying for decoration.